Multiple media outlets report Gov. Phil Bryant's director of communications, Clay Chandler, says Bryant accepted Lee Smithson's resignation Friday after being made aware of a situation he was involved in. At this time the nature of the "situation" has not been released.
Smithson could not be reached for comment.
Smithson said: "After deploying to Iraq and responding to the horrible aftermath of Hurricane Katrina in 2005, I suffer from Post-Traumatic Stress Disorder. For years, I failed to pursue treatment, believing I could handle this on my own. My coping mechanism was alcohol. The stress of running the Mississippi Emergency Management Agency only compounded my issues. For the past year, I have been receiving treatment for PTSD. However, my dependence on alcohol has affected my ability to properly run our state's emergency management agency. In consultation with Governor Bryant, he and I both believe the best thing for my family, me and the people of Mississippi is for me to step down from MEMA and focus on my physical and mental health. It has been a true honor to serve the people of Mississippi during times of disaster.  My family and I ask for prayers and privacy as I start my journey to recovery. They have been my greatest supporters in this difficult decision."
That leaves Mike Espy as the only broadly-known Democratic candidate in the race, going up against Republicans Cindy Hyde-Smith and Chris McDaniel.
A shrinking field has potentially significant implications. Mississippi special elections dispense with primaries and place all candidates on a single ballot, with a runoff if needed.
"I think Jason Shelton is at the top of the heap of the future of the Democratic Party," said Marty Wiseman, longtime watcher of Mississippi politics. "But then I got nervous that we had two Democrats trying to thread the needle."…
…Merle Flowers, a former Republican state senator from DeSoto County believes McDaniel would imperil a historically safe Republican seat.
"If you want Democrats to take the seat, pray Chris McDaniel makes the run-off this November," Flowers wrote in a column published last month.
State Rep. Baria seeking #MSSen wants to improve Obamacare, not weaken it
With the passage of the Affordable Care Act, millions of Americans received health coverage for the first time. Improving this plan, not weakening it, will be a top priority for me from day one. Join us by signing up for our email list. #Mississippi # … https://t.co/NEMKZNWxyC

— David Baria (@dbaria) May 13, 2018
The most recent campaign finance reports show how much money the candidates raised and spent between Jan. 1 and March 31. Hughes led the field, having collected $304,354. Next was Guest, at $280,911.
Parker collected $102,032 and loaned his own campaign $240,000. Doty collected $65,059 and loaned her own campaign $15,802. Dunn collected $30,600 and loaned her own campaign $73,100. Tate did not file a report to the Federal Election Commission.
On the Democratic side, Aycox reported $100 in contributions and Evans did not file a report.
The 3rd District has been considered solidly Republican territory since it was created after the 2000 Census. Mississippi went from five U.S. House districts to four because it had grown more slowly than other states. The current 3rd District consists largely of territory combined from the former 3rd that was represented by Pickering and the former 4th that was represented by Democrat Ronnie Shows. Pickering and Shows were pitted against each other in the redrawn 3rd District in 2002, and Pickering won.
Senator Wicker promotes new Ingalls built Destroyer
The world's finest shipbuilders at @HIIndustries Shipyard have begun fabricating the first Arleigh Burke-class DDG-51 Flight III Destroyer. https://t.co/mxLDe2WNlu

— Senator Roger Wicker (@SenatorWicker) May 11, 2018
Seven term Mayor of D'Iberville announces he will not seek reelection
WLOX.com – The News for South Mississippi
Last week Seema Verma, administrator for the federal Centers for Medicare and Medicaid Services, warned non-expansion states that their waiver applications would need to include a plan to avoid the "subsidy cliff," in which a person earns too much to keep their Medicaid coverage and too little to qualify for a tax credit on the insurance exchange. Like many conservatives, Verma had long endorsed Medicaid work requirements, saying they "promote community engagement." But last week's comments echoed critics of the waiver program who have argued that work requirements could force more than 20,000 Mississippians out of the Medicaid program.
Mississippi's application, which was submitted in November and is still waiting on CMS approval, does not currently contain a plan to address a "subsidy cliff." But the Division of Medicaid told Mississippi Today in a statement that it was currently working with CMS to meet this standard:
"The Mississippi Division of Medicaid is working with the Trump Administration to ensure that the Mississippi Medicaid Workforce Training Initiative offers a responsible path to greater self-sufficiency and well-being. We are not opposed to making adjustments to the waiver application to achieve this goal and are actively working to refine the application where possible."
The governor's office did not respond to requests for comment.
Sen. Hyde-Smith gets new office in D.C.
My Washington office is out of transition space and now in 113 Dirksen Senate Office Building. Appreciate the @uscapitol for facilitating the move. For Mississippians visiting DC, come on in! https://t.co/qvv7CzLPE4 pic.twitter.com/TM2MytZ7QF

— U.S. Senator Cindy Hyde-Smith (@SenHydeSmith) May 11, 2018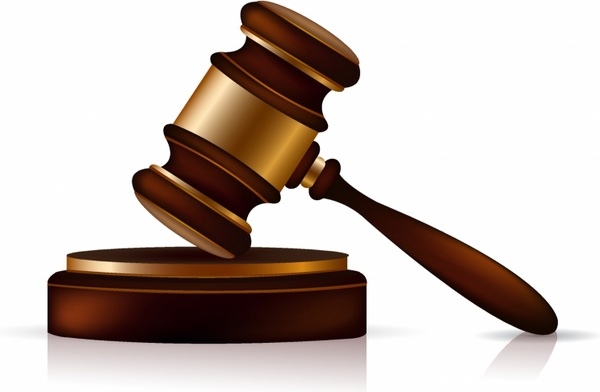 Friday's deadline for candidates to qualify for judicial elections this year had some surprises in Hinds County with two circuit judges, a chancery judge and a county court judge not seeking re-election.
They are Circuit Judges Bill Gowan and Jeff Weill, Chancery Judge Bill Singletary and County Court Judge Bill Skinner.
Weill has qualified to run for a seat on the Mississippi Court of Appeals.
Also, in Madison and Rankin counties, longtime Circuit Judge William Chapman is retiring.
Gov. Bryant rides to honor fallen veterans
We rode our bikes today from the VA Medical Center to the Jackson Veterans Home to honor our fallen and spend time with those veterans still with us. This is always one of my favorite events. ??? pic.twitter.com/6jOtAzk210

— Phil Bryant (@PhilBryantMS) May 12, 2018