After 14 years as the state's chief law enforcement officer, Attorney General Jim Hood finally appears to be interested in public corruption, which we're certain must be a coincidence.
Hood, galloping in on his white horse Justice, stood in front of television cameras once again explaining his determination to get to the bottom of something.
This time his target is Lt. Gov. Tate Reeves and his alleged Road to Somewhere in Rankin County.
The question is apparently whether Reeves pressured the Mississippi Department of Transportation (MDOT) into building a road that connects his gated community to a nearby shopping district.
The social justice liberal warriors at The Clarion-Ledger, of course, smell at road rat because Reeves is the presumed Republican nominee for governor and will, coincidentally, likely face Hood, their fellow Democrat.
On the other hand, is the evidence. Emails provided by Reeve's office show no pressure.
Reeves has said he is not involved and the homeowners association has taken responsibility. The mayor of Flowood admits he was involved and not Reeves.
Central District Transportation Commissioner Dick Hall says it was his decision and not Reeves.
Clearly, Hood has an overwhelming case — an overwhelming case of political opportunism, that is.
We've seen enough politics by prosecution and this stinks.
First Lady Bryant gets salty after burglary
Had a burglary at our little farm in Copiah County. Asked the First Lady not to go down until we find the perpetrators. Her response: I'm taking my AR down and waiting on their a~~~s!!!!

— Phil Bryant (@PhilBryantMS) July 25, 2018
McDaniel correctly forecast that his campaign would take some lumps in the media and among the politicos for his relatively anemic campaign finance numbers in the most recent FEC reports. But those numbers really don't tell the tale.
In 2014, McDaniel was the political darling of conservative groups like Club for Growth and Freedom Works, groups that by themselves put up $2.53 million in Super PAC spending opposing Cochran and $1.12 million supporting McDaniel.
The campaign finance story in the current race is that while McDaniel's camp has struggled to raise traditional campaign funds, the conservative PAC and Super PAC groups that embraced him in 2014 against Cochran have by and large ignored his campaign in 2018.
Palazzo secures funding for 12th National Security Cutter
Congressman Steven Palazzo (MS-4) today introduced an amendment, that was agreed to, during the House Appropriations full committee markup of the Homeland Security bill, to provide funding for the 12th National Security Cutter.  In his remarks Palazzo stated: 
"I have great concern over the lack of funding for the 12th and final National Security Cutter in this bill. We are only one ship short of completing a one-for-one replacement of the high endurance cutters.
"Why are these ships needed? Just this Monday, it was reported by the Washington Examiner that during the past 2 months, the Coast Guard has intercepted 729 million dollars worth of cocaine from boats transporting drugs from Central America to the U.S. The street value of these seizures over the past two months alone is enough to pay for just one National Security Cutter.
"It is the maritime border that carries thousands of pounds of cocaine and other dangerous drugs into our country annually, destroying lives, families and communities. Any conversation about border security is not complete unless we also address our maritime border needs."
Sen. Hyde-Smith meets with SCOTUS nominee Kavanaugh
I thoroughly enjoyed meeting Judge Kavanaugh. @POTUS made a great decision in nominating him. I will be an advocate for his #SCOTUS confirmation. https://t.co/fNpyjgmqSg pic.twitter.com/TFSjOU7V3u

— U.S. Senator Cindy Hyde-Smith (@SenHydeSmith) July 25, 2018
Sen. Wicker comments on release of Pastor in Turkey
This first step is a humane gesture for a falsely accused man who has endured more than 650 days in a maximum security prison. I will continue to seek full justice for Pastor Brunson, which includes his acquittal and freedom to leave Turkey. #FreePastorBrunson https://t.co/p8vYvD0XCm

— Senator Roger Wicker (@SenatorWicker) July 25, 2018
Gov. Bryant sets Special Election for House District 31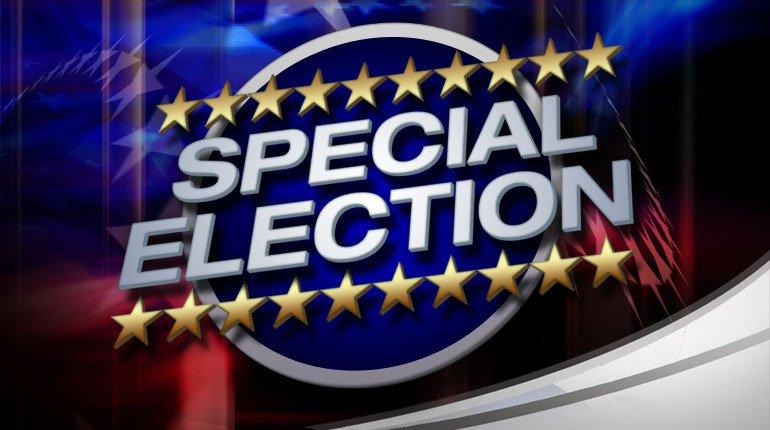 Gov. Phil Bryant has set November 6, 2018, as the special election date for House District 31.
The seat recently became vacant when former Rep. Sara Richardson Thomas resigned from the Mississippi House of Representatives.
The qualifying deadline is September 17.  If no candidate receives a majority of votes on November 6, a runoff will be held on November 27.  District 31 encompasses parts of Bolivar, Humphreys, Sunflower and Washington counties.
#MSSen: Espy speaks at General Missionary Baptist Association Convention
Thank you to the General Missionary Baptist Association for hosting me at their Mississippi State Convention in Jackson. I enjoyed the fellowship. #espyforsenate pic.twitter.com/ofwQIo0INk

— Mike Espy (@espyforsenate) July 25, 2018
The Mississippi Power office in Meridian will soon be one of only three offices open in the state.
The company is shutting down all offices except those in Meridian, Gulfport and Hattiesburg. There will be more than 1,500 authorized payment locations available if you prefer to pay your bill in person. That will include stores like Walmart, Walgreens of Dollar General.
Mississippi Power spokesperson Jeff Shepard says they're seeing less traffic at their offices, as more people are choosing to pay their bills online. More than 60 percent of customers are using digital tools on the website or app.
Gov. Bryant grants State Board of Education request on Noxubee Schools
After careful review, I have granted the request from the State Board of Education to declare a state of emergency within Noxubee County School District. pic.twitter.com/aEKtzfIA16

— Phil Bryant (@PhilBryantMS) July 25, 2018
Mississippi's Division of Medicaid frames a proposed work requirement waiver as a step up out of poverty, but consumer advocates see it as pulling the rug out from under vulnerable families.
During a Tuesday forum in Tupelo, the Mississippi Health Advocacy Program and Community Catalyst encouraged community advocates to oppose the proposed waiver, which is currently open to public comment through Aug. 18.
"They're trying to redefine what Medicaid is all about," said Amanda Ptashkin, project manager for Community Catalyst's Southern Health Partners program. "It's not a work program."
Mississippi Medicaid has filed a waiver proposing work requirements for a small group of working age adults on its rolls. It exempts children under 19, pregnant women, the disabled and those over 65. The proposed waiver primarily affects very poor parents and caregivers of other Medicaid recipients, about 57,000 of its 750,000 Mississippi Medicaid beneficiaries.
Congressman Palazzo promotes votes to Reauthorize Flood Insurance Program
Congressman Steven Palazzo (MS-4) issued the following statement after the House passed a bill to reauthorize the National Flood Insurance Program (NFIP) through November 30:
"With the deadline to reauthorize the NFIP being less than one week away, it was crucial to pass this bill that avoids a lapse in the program. A major disruption to the NFIP, in the middle of the Hurricane season, will be detrimental to homeowners in every corner of the United States. I was glad to see this bill pass and I will continue working to ensure that flood insurance remains affordable and available for my constituents in south Mississippi."