Gov. Bryant, Congressman Palazzo meet with local officials ahead of #TSGordon
I just received an up to date briefing from the @NWS and @MSEMA at the Combat Readiness Training Center in Gulfport. We are prepared to respond to Gordon. Please be prepared and safe this evening. pic.twitter.com/oVHuIDajL0

— Phil Bryant (@PhilBryantMS) September 4, 2018
Harrison County EMA situation briefing-I commend our local officials & 1st responders for their efforts to ensure the safety of our citizens pic.twitter.com/kNRCmANogs

— Cong. Steven Palazzo (@CongPalazzo) September 4, 2018
Gov. Phil Bryant has set Nov. 6, 2018, as the special election date for House District 85.
The seat became vacant Aug. 31 when former Rep. America "Chuck" Middleton resigned from the Mississippi House of Representatives.
The qualifying deadline is September 17.
WCBI – Two Courthouses, One County
For Espy to win, (1) McDaniel, whose star is fading, must poll enough votes to finish third and force a runoff between Hyde-Smith, who is likely to finish first and Espy, who is likely to finish second. Then, (2) voter turnout on runoff day, Nov. 27, will be decisive.
If Espy can forge a coalition of state Democrats and enough others who don't see Trump's endorsement of Hyde-Smith as a plus, he wins. If not, Hyde-Smith, who may well cruise to a win without a runoff, will remain in the Senate.
Historically, turnout in special elections — and especially special election runoffs — is tiny. That, of itself, may be decisive.
As for the regular election, there's far less drama. The Republican establishment orchestrated a brilliant sequence to the benefit of incumbent U.S. Sen. Roger Wicker.
With the filing deadline impending earlier this year, McDaniel filed to unseat Wicker. But when Cochran's resignation followed the filing deadline, McDaniel opted out of that race and into the special election, courting but not receiving the interim appointment by Bryant.
#MSSen: Baria wants halt to SCOTUS hearings
This is the most consequential Supreme Court vacancy in at least a generation and yet unprecedented and historical steps have been taken by those in charge in congress to shroud this process in secrecy.#KavanaughConfirmationHearing #mssen #BariaForMississippi pic.twitter.com/jHKGq4evR8

— David Baria (@dbaria) September 4, 2018
WCBI – Paccar is expanding in Lowndes County
Wicker, Hyde-Smith announce gas line grant for Baldwyn
Today @SenHydeSmith, @SecretaryRoss & I announced a $1.5M grant to the City of Baldwyn to help upgrade the city's aging natural gas transmission system. The grant is expected to create 425 jobs, retain 1,439 jobs, & spur $57M in private investment. https://t.co/mxmKzEyKqA

— Senator Roger Wicker (@SenatorWicker) September 4, 2018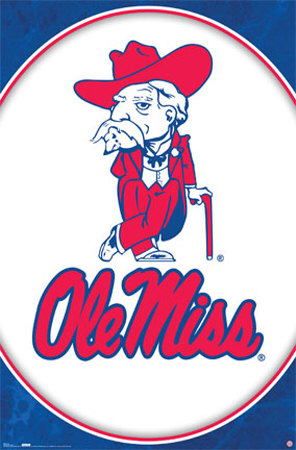 Sons of Confederate Veterans sued the university in September 2014 in chancery court, weeks after Ole Miss announced it was distancing itself from these images on the Oxford campus.
The school renamed a street that had been called Confederate Drive and installed plaques to provide historical background, including on a Confederate soldier statue.
A chancery judge moved the lawsuit to state circuit court, and a circuit judge dismissed it in March 2017.
The Mississippi Court of Appeals Tuesday upheld the dismissal, saying Sons of Confederate Veterans has no greater interest in the university's actions than anyone else in the general public.