Mississippi's general election is November 6th and both Senate seats, as well as all four of the state's congressional seats are up for grabs. WLOX News invited all the candidates on the 4th District ballot to appear on WLOX News This Week, and you can watch their interviews below.
Gov. Bryant: Cindy has done it
Now that's real leadership. Like I always say, "There are talkers and doers." Cindy has done it. https://t.co/mNNGvC26kU

— Phil Bryant (@PhilBryantMS) October 29, 2018
WCBI – Mississippi Senators say recent high profile crimes show need for preventative measures
Wicker points to lasting impact of Tax Reform, Defense Bills
With a series of landmark legislative victories, this Republican Congress has delivered results for the American people. Read this week's #WickerReport to see how #TaxReform, the defense bill, and other proposals have had a positive impact in our state. https://t.co/s1daxX30gS

— Senator Roger Wicker (@SenatorWicker) October 29, 2018

Message from Penny Nance supporting Hyde-Smith
Proud to have the support of @PYNance, President of @CWforA! As a wife, a mother, and a businesswoman, I know what it means to roll up my sleeves and get the job done. Mike Espy and the radical DNC know I'm the candidate to beat, but I need your vote 11/6! #TeamCindy #Cindy2018 pic.twitter.com/wnq2WWnYwB

— Cindy Hyde-Smith (@cindyhydesmith) October 30, 2018
WCBI – Northeast Mississippi Congressional delegation take questions from students at 'State of the District'
MS Democratic Party jabs at Palazzo, Kelly over healthcare
Don't let the Republicans mislead you. When it comes to taking away Mississippians' health care coverage and removing protections for pre-existing conditions, Republicans will not have your back. We have their votes to prove it. Vote Democratic on Tuesday, November 6th! ??? pic.twitter.com/5X2xosjy4X

— MS Democratic Party (@msdemocrats) October 29, 2018
WJTV – Hinds County Voters hear from judicial candidates during forum
MSGOP trades tweets with AG Hood
In other words: liberal gubernatorial candidate Jim Hood openly embraces expanding socialist policies like Obamacare. https://t.co/85XmvKB6Ug

— Mississippi GOP (@MSGOP) October 29, 2018
Hospitals in Tupelo and Pike County are ending Medicare Advantage agreements, forcing patients to travel elsewhere or seek other plans before a Dec. 7 deadline.
"The underlying issue is that health providers, whether doctors or hospitals, are demanding more payment for their services rendered to those on Medicare, and the Medicare Advantage plans are refusing to pay more," said Mississippi Insurance Commissioner Mike Chaney.
North Mississippi Health Services, which includes North Mississippi Medical Center in Tupelo, is ending its network agreement with Humana Medicare Advantage plans at the end of the year after negotiations failed. This affects 4,500 patients. Southwest Health System in Pike County is ending its agreement with Wellcare Medicare Advantage, which includes 800 patients.
Chaney said patients are urged to consider other health care plans — but need to do so quickly before a Dec. 7 enrollment deadline to enroll in regular Medicare.
The Secretary of State's office is releasing the latest projection of voter turnout in this year's mid-term elections.   There are fewer new voters compared with two years ago.
In 2016, around a similar voter registration deadline of September 1st thorough October 8th, there were 44,000 new voters.
This year there were 31,000 new voter within  the same timeframe.
In the 2016 presidential election there were 112,967 requested absentee ballots and 104,895 cast.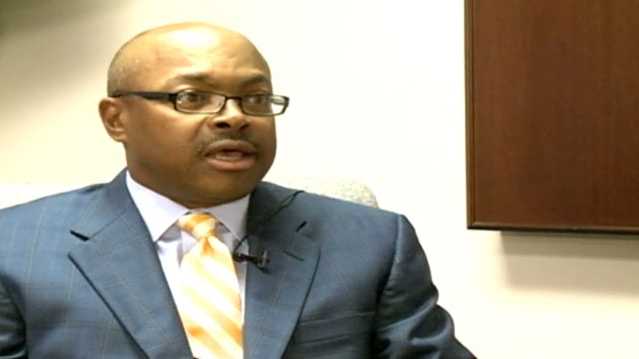 Chief United States District Judge Daniel P. Jordan III has ordered convicted felon, Dr. Carl Reddix, 60, of Jackson, to forfeit bank accounts, brokerage accounts, and land to satisfy a judgment of $1,266,438 in illegal proceeds he derived from paying bribes and kickbacks to former Mississippi Department of Corrections Commissioner (MDOC) Christopher B. Epps.
Reddix was sentenced on December 15, 2017, to serve 72 months in federal prison followed by two years of supervised release. He was also fined $15,000 and ordered to forfeit $1,266,438.
Efforts of the Department of Justice to seek assets to satisfy this Judgment led to Judge Jordan's order.