#MSSen: POTUS Trump heads to Mississippi today in support of Hyde-Smith
I will be in Gulfport and Tupelo, Mississippi, on Monday night doing two Rallies for Senator Hyde-Smith, who has a very important Election on Tuesday. She is an outstanding person who is strong on the Border, Crime, Military, our great Vets, Healthcare & the 2nd A. Needed in D.C.

— Donald J. Trump (@realDonaldTrump) November 25, 2018
This year's Senate race has put a national spotlight on Mississippi, and the candidates vying to lead our state into the future. Throughout the election season, pundits seated in Washington and New York City have tried to weigh in on what is best for the Magnolia State.
Let me be clear: Sen. Cindy Hyde-Smith is the only candidate in this race who has worked hard recently to defend Mississippi's conservative interests in Washington.
I am proud to have her on my team, and we need to vote for her again this Tuesday.
If you have listened to the talking heads lately, you may not have heard about the Cindy Hyde-Smith I have come to know. The national media wants their negative narrative to be true, to the detriment of the actual truth. Cindy has been an elected public servant for nearly 20 years. She is a small business owner, church goer, loving wife and mother. I have known her as nothing less than a tireless advocate for our state. She was on President Trump's team early, and the president has been actively supportive of Cindy this year. His final campaign stops of the year will be in Tupelo and Biloxi on Monday night.
Calling Sen. Hyde-Smith a racist only diminishes the sacrifices and the real evil of racism that still exists that must be fought on every level.
It matters not so much now what the candidate "said" because whatever she ever says the door has been flung open for ridicule.
You see, this isn't so much about the election on Tuesday — or the truth, for that matter — as keeping blacks voting Democrat for decades to come, especially Jim Hood for governor in 2019.
And to be sure, candidates and campaigns have to be prime-time ready to street fight with the left. There's no excuse, but it is what it is, and now we have another cleanup on aisle 10.
What's essential now just as it was with Sen. Cochran's runoff is saving the U.S. Senate and giving President Trump the votes he needs to confirm Supreme Court justices and other nominees.
Mike Espy has his own baggage, but in the left's postmodern world where the truth is relative, he could be a serial high school rapist like a certain justice was accused of being and still get elected.
So, despite how worn out we are by the negative ads and all the hullabaloo, the most important thing anybody can do is to go vote on Tuesday for Sen. Cindy Hyde-Smith.
#MSSen: McDaniel camp says it's not behind robocalls
But you won't hear about it on the campaign trail in the final days before Tuesday's Senate runoff election.
Republican U.S. Sen. Cindy Hyde-Smith has hitched her campaign to President Donald Trump, who has repeatedly expressed doubt about climate change. His administration has pushed to loosen environmental protections and last year announced the United States would pull out from the landmark Paris climate agreement.
Democrat Mike Espy also has been quiet on the topic, instead focusing on health care.
WTOK – Mike Espy stops in Meridian ahead of Tuesday run-off election
WTOK – Hyde-Smith campaigns in Meridian days before run-offs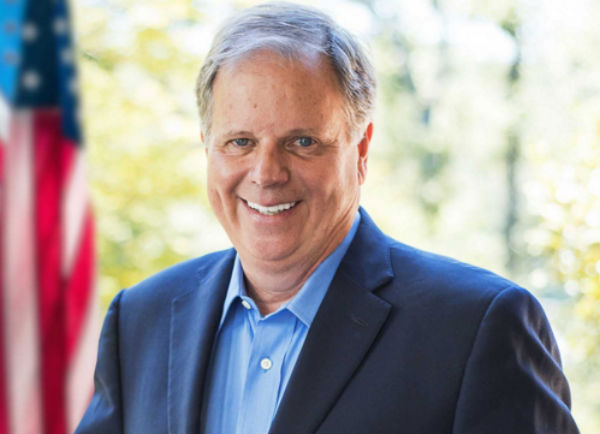 U.S. Sen. Doug Jones of Alabama is telling Mississippi voters that he and fellow Democrat Mike Espy could work together to be moderate voices and bridge the partisan divide in Washington.
 
Jones spoke Sunday evening on a conference call for the Espy campaign. Espy is a former congressman and former U.S. agriculture secretary. He is trying to unseat Republican Sen. Cindy Hyde-Smith in a special election runoff.
An Espy win would also prove that the anti-Trump tide that cost the president's party control of the House of Representatives on November 6 is now lifting Democratic boats in states even more conservative than Alabama. But Trump's chances of rallying his core believers is better in heavily rural Mississippi than it was in Alabama, where Republican women in the affluent suburbs of Birmingham, Montgomery, Huntsville and Tuscaloosa were a key contingent of Jones' 21,000 vote margin…
…Another (admittedly biased) Mississippi expert, former Republican Sen. Trent Lott, argued the Trump visit will in fact inoculate the GOP against apathy. "That's why Trump's coming in," he told Politico. Trump "will get massive attention, and it will really make people aware this election is a week from this coming Tuesday and it's big, so don't forget to come out and vote.'"
#MSSen: Boston Congresswoman-elect stumps for Espy
Thanks to my friend Rep.-Elect @AyannaPressley for spreading the good word about our campaign. pic.twitter.com/hJxQwO5HiP

— Mike Espy (@espyforsenate) November 26, 2018
National polling show Sen. Cindy Hyde-Smith and Mike Espy's platforms on education, the economy and social issues are likely to shape the voting patterns of younger Mississippians casting ballots in the state's U.S. Senate runoff election.
Although candidates' visions for addressing quality-of-life issues, such as the economy and health care, are also important to the state's older voting base, some concerns, such as student loan forgiveness, are more pressing to Mississippi's youngest voting bloc.
Mississippians ages to 18 to 34 comprise almost a quarter of the state's population. And campaigns have taken note by bringing their ground game to college campuses and flooding social media with political ads.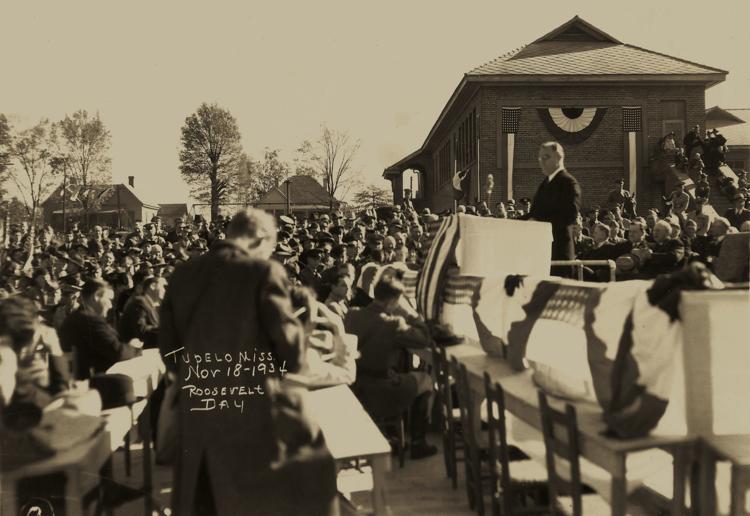 Once Air Force One lands on Monday, a sitting U.S. President will be in Tupelo for the first time since Franklin Delano Roosevelt left by train in 1934. During his first term, the 32nd President was in town to promote the Tennessee Valley Authority, affordable public housing, and other popular New Deal policies that directly improved lives in Northeast Mississippi and other rural areas during the Great Depression.
"President Roosevelt's visit here is no accident," Democratic Congressman John Rankin, who served from 1920 to 1952, told the Tupelo Journal at the time. "He came because Tupelo and the surrounding country have led the way in carrying out his power program."
The T.V.A., a public utility, brought power to Tupelo on Feb., 7, 1934. When Roosevelt visited on Sunday, Nov. 18, 1934, he was enthusiastically welcomed by an electorate much different than modern Mississippi.
WTVA – High absentee voter turnout seen before run-off election
Mississippi's attorney general says he will appeal a federal judge's ruling striking down one of the most restrictive abortion laws in the U.S.
Democrat Jim Hood said Friday that the 5th U.S. Circuit Court of Appeals has not ruled in any case dealing with laws banning abortion between 15 and 20 weeks' gestation. He says it's his duty to appeal to the 5th Circuit, which handles cases from Mississippi, Louisiana and Texas.
Shawn O'Hara, a perennial candidate for public office in Mississippi, has died at the age of 60. His body was found at his Hattiesburg home during a police welfare check Tuesday.
Forrest County Coroner Butch Benedict said O'Hara died of natural causes.
"The exact date of death is not known," he said. "But he did not vote (on Nov. 6).
"He died sometime before the election."