Few states have held as much outsize clout on Capitol Hill over the last half-century as Mississippi — power that brought billions of federal dollars to the nation's poorest state and gave its relatively small population of about 3 million residents sweeping sway in Washington. But the era of far-reaching Mississippi influence is waning…
…"What Mississippians have done, and we've lost a beat or two recently, is elect really good people and keep them there," said Lott, who was first elected to the House in 1972 and served as the Senate Republican leader — only after jousting with Cochran for the post.
The Mississippi delegation, Lott noted, will hardly be without influence in January.
Sen. Roger Wicker, who took Lott's seat, is the incoming chairman of the Commerce Committee, which has broad jurisdiction over issues ranging from broadband to rail. And Wicker is second in line on the Senate Armed Services Committee, an important panel in a state with multiple military installations and a large shipyard on the Gulf Coast.
Further, once Democrats assume power in the House, Rep. Bennie Thompson is poised to take over the Homeland Security Committee.
But some fear that those posts will not deliver as many perks for a state long accustomed to them.
McDaniel desperately seeks some love
In fact, Espy's effort was somewhat less than historic. While his 46% proportion of the total vote was relatively high for a Democrat, his vote total fell well short of Hilary Clinton's 485,131 in 2016 and far short of Barack Obama's 528,260 in 2012. More significant was the lower turnout by Republicans. In 2016 Trump got 700,714 votes and in 2012 Mitt Romney got 674,302.
It's problematic to compare presidential election turnout with mid-term turnout, but these numbers suggest there was some enthusiasm for Espy among Democrats but less enthusiasm for Hyde-Smith among Republicans. This is borne out anecdotally by comments like the following from various media sources:
The only reason I'm voting for her is because she's a Republican. She's the best of the worst. I just think she's the less of the two evils. I wish I had somebody else to vote for. I'll hold my nose and vote for Cindy Hyde-Smith. I'll not vote for her again in two years.
Numerous Republicans privately said Hyde-Smith ran a lackluster campaign. Most blamed that on her handlers who kept her off camera and too scripted.
Whatever, Hyde-Smith now has about 12 months in the saddle to show she's the right choice before her next race in 2020.
Oh, lost in all the doodah was one historic event. Mississippi just elected its first woman to Congress. Kudos to her and Gov. Bryant for appointing her.
Fresh off the runoff election, Mike Espy filed paperwork that would indicate he's again preparing to challenge for the seat he just was defeated for.  On Tuesday, Senator-Elect Cindy-Hyde Smith has finished the term she just won.  With nearly 900,000 voters in Mississippi, Hyde-Smith bested Espy by a 54-46 margin.
The paperwork was filed with the Federal Election Commission earlier today.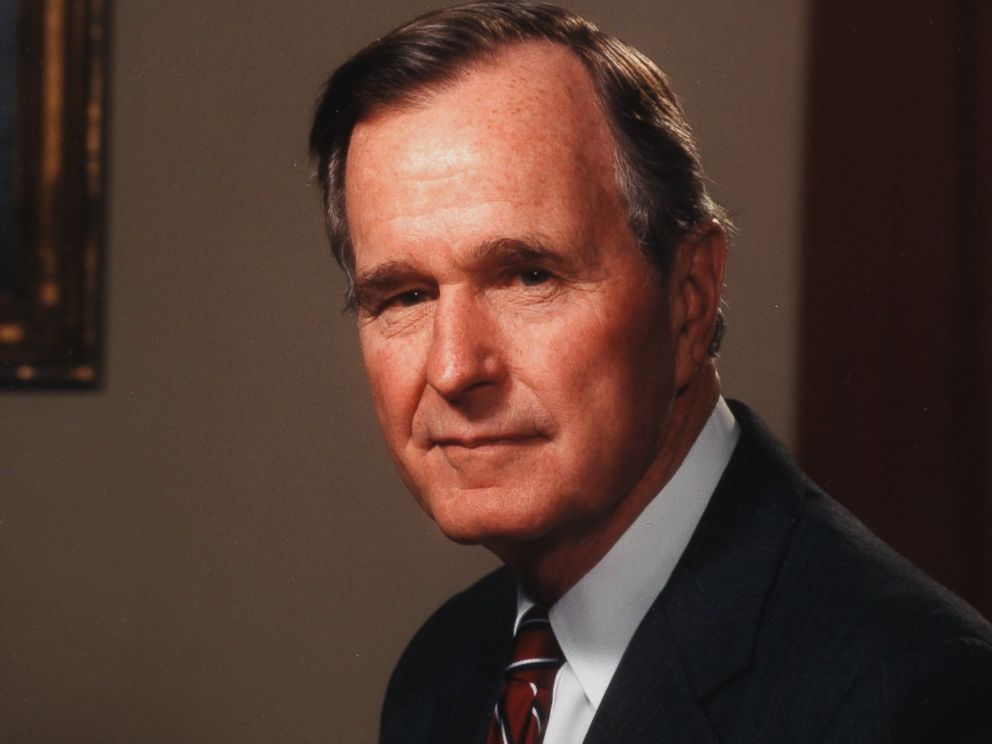 Governor Phil Bryant tweeted around 8:18 a.m. describing Bush as a war hero, statesman, and our 41st president…
…U.S. Senator for Mississippi Roger Wicker issued the following statement around 9:30 a.m.
CL Political Cartoonist Marshall Ramsey draws national attention for Bush depiction
Thanks @foxandfriends for having me on. Proud the cartoon has resonated like it has. And am relieved I don't sound that dumb on three hours sleep.#GeorgeHerbertWalkerBush https://t.co/ocmzJZtiUJ

— Marshall Ramsey (@MarshallRamsey) December 1, 2018
Thank you @DanaBashCNN and @CNN #Bush41 pic.twitter.com/Jb7ZbvQh80

— Marshall Ramsey (@MarshallRamsey) December 1, 2018
State Rep. Robert Foster considering a run for Governor vs Reeves in 2019
Lt. Gov. Reeves joins fundraiser for state Sen. Wiggins
Great night with the Jackson County medical community and Sheriff Ezell supporting @bricewigginsMS. pic.twitter.com/Eslzbpbzcb

— Tate Reeves (@tatereeves) December 2, 2018
Congressman Palazzo joins effort to halt use of aborted fetal tissue
Today, I joined my House colleagues in writing Secretary Azar of HHS, urging the agency to issue an moratorium on funding any research that uses aborted fetal tissue. Fetal tissue research hasn't produced any clinical treatments, and should not be performed at taxpayer expense.

— Cong. Steven Palazzo (@CongPalazzo) November 30, 2018
State superintendent of education Carey Wright is currently visiting the 18 school districts the received A rating from the Mississippi Department of Education for the 2017-18 school year. In Northeast Mississippi, she will visit Booneville, Oxford, Union County, Lafayette County, Pontotoc City, Tishomingo County and North Tippah.
"It takes all of our students, teachers, faculty, administrators, parents and community members demonstrating exceptional effort to achieve an A," Pontotoc City superintendent Michelle Bivens said. "We are so proud to be an A rated district."
Statewide, the number of districts earning an A increased from 15 in 2016-17 to 18 2017-18. Also, the number of schools earning an A rose from 114 in 2016-17 to 181 in 2017-18.