Congressman Steven Palazzo introduced the Border Bonds for America Act of 2018, The bond allows American citizens the opportunity to purchase revenue bonds to help finance the construction of a physical barrier on the border between the United States and Mexico.
"This bill is a safe investment into the infrastructure and security of our country. During World War II, 85 million Americans purchased $185 billion in war bonds and financially supported our troops while they were defending our country," Palazzo said. "This legislation would allow for the patriots of today's era to help support American security in the same way as previous generations."
The border wall has been frequently talked about by President Trump. The bond directs the Secretary of the Treasury to issue government savings bonds for the wall, as well as related technology and improved infrastructure.
Congressman Thompson support NAACP Facebook boycott
I stand with @NAACP's #LogOutFacebook, expressing our concerns about the privacy mishaps & hate speech incidents Facebook has allowed. Our hope is this boycott will charge Facebook to do a better job of protecting & supporting communities of color online. Join us! pic.twitter.com/RlQXOPVyAk

— Bennie G. Thompson (@BennieGThompson) December 17, 2018
WJTV – U.S. Senate swears in Cindy Hyde-Smith
Congratulations to Mississippi's first female United States Senator ever elected by the people of this great state. ?? https://t.co/Kmmb50PCwD

— Phil Bryant (@PhilBryantMS) December 17, 2018
Governor Phil Bryan has appointed a new District Attorney of the 20th Circuit Court District to replace Congressman-elect Michael Guest, who will soon represent the state's Third Congressional District.
John K. Bramlett, Jr. of Madison will serve as District Attorney of the 20th Circuit Court District, which represents Madison and Rankin county. His appointment will go into effect January 1, 2019.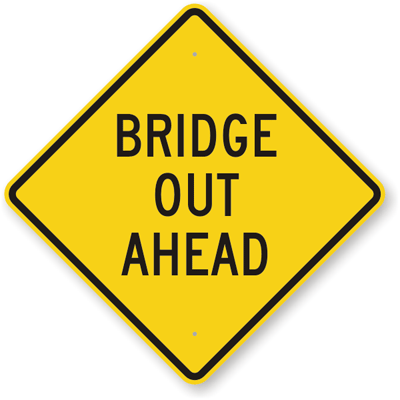 So, how common are these bridge closures as we approach 2019? Here's what we've learned. The total number of closed bridges in the state is up to 512.
More than 17,000 are posted, meaning they have set weight limits for cars and trucks that plan to drive over them.
But what about that money that was earmarked by lawmakers during the August special session? The deadline for cities and counties to submit their applications to the advisory committee was midnight Friday. So, it will still be awhile before that money makes it into the communities waiting for repairs.
Wicker's "Modern Fish Act" passes Senate
Today my #ModernFish Act passed the Senate. It's a big win for conservation efforts and the local economies that depend on recreational fishing. https://t.co/GFTjL9cxY6

— Senator Roger Wicker (@SenatorWicker) December 17, 2018
Mississippians, like the rest of the country, will have to stay tuned to see what will become of the Affordable Care Act.
"The Texas court ruling declaring the ACA as unconstitutional will not have an immediate effect on Mississippi," said Insurance Commissioner Mike Chaney.
In an opinion issued late Friday night, U.S. District Judge Reed O'Connor ruled that the ACA was unconstitutional in a case brought by a group of 22 states, including Mississippi. The law was defended by 16 states and the District of Columbia and will likely be appealed.
Although O'Connor said the entire law must fall, he did not grant a request from its opponents to have his ruling take effect immediately.
People who have signed up for health insurance through the federal exchange should still pay their premiums and they will have insurance coverage in 2019.
Mississippi is trying to revive one the most restrictive abortion laws in the nation.
The state's Democratic attorney general, Jim Hood, filed a notice of appeal Monday in support of a Mississippi law that would ban most abortions after 15 weeks.
The law was signed in March by Republican Gov. Phil Bryant, and the state's only abortion clinic immediately sued the state. U.S. District Judge Carlton Reeves issued a temporary injunction the next day to prevent the state from enforcing the law. Then he issued a more extensive ruling Nov. 20, finding that the law "unequivocally" violates women's constitutional rights.
Hood will ask the 5th U.S. Circuit Court of Appeals to overturn Reeves' decision about the constitutionality of the law. Hood has said other federal circuits have reviewed laws banning abortion at 15 to 20 weeks, but the 5th U.S. Circuit hasn't yet reviewed such a case.
A special election will be held Tuesday in Richton following the death of Alderman Ron Phillips.
Phillips served as an alderman from July 2009 until his death on Oct. 23, 2018, according to the town of Richton…
…The candidates running to fill the seat on the Richton Board of Aldermen are Twana Bolton, Keith Evans and Brenda Philips.
People have wagered $116 million on sporting events at Mississippi casinos, resulting in $1.03 million in tax revenue for the state since the U.S. Supreme Court ruled federal law could not prevent states from allowing sports betting.
The first Mississippi casinos began offering sports betting in August. The state collected $54,000 in revenue that month. In November, $188,000 in revenue was collected.
Allen Godfrey, executive director of the state Gaming Commission, said there are still a few of the state's 28 casinos not offering sports wagering.
Casinos pay a 12 percent tax – 8 percent to the state and 4 percent to the local government where they are located – on their winnings from the gambling games they offer, including on earnings from sports bets.
Blauer Manufacturing is expanding in north Mississippi, creating 125 new jobs. The company makes clothing and protective wear for police officers, firefighters and public safety officials.
Blauer says there is an increased demand for its products. The project is a $2.4 million corporate investment. The jobs will be added over a 3-year time frame.
"Blauer is a valued member of north Mississippi's business community. The company's decision to grow and create so many more jobs is a strong indicator of the success Blauer and other manufacturing companies enjoy in our state as a result of a supportive business climate and the best workforce in the nation," said Gov. Phil Bryant.
Currently located in Lafayette County, Blauer is moving to the facility formerly occupied by Batesville Casket Company in Batesville. The company, which currently employs about 150 workers in Lafayette County, will relocate the existing jobs to Batesville.