Mississippi lieutenant governor candidate Jay Hughes filed a campaign finance report Thursday that appeared to violate a reform law he pushed for two years ago.
The Democratic state representative's report showed 14 payments totaling more than $100,000 to a credit card company, UBS Visa. But the form did not itemize what had been paid for using the credit card or cards — a central requirement of the campaign finance reform bill that passed the Legislature in 2017 and took effect last year.
The reform came after an investigative series by The Clarion Ledger, "Public Office/Private Gain," showed how the state's lax enforcement of campaign finance laws has created a tax-free second income for many Mississippi politicians, mostly funded by special interests.
Before, Mississippi politicians often used credit cards to make purchases and sidestep requirements to report individual expenditures. They only reported the lump-sum payment to the credit card company.
The fifth generation of high-speed wireless networks, commonly known as 5G, is expected to increase data speeds up to 100 times faster than today's mobile technology. This improvement will not only make our phones and internet-connected products run faster, but will also revolutionize the way information is shared between people, businesses and devices.
In the United States, 5G networks are projected to result in the creation of more than three million new jobs, generate as much as $275 billion in new investments from the wireless industry and add up to $500 billion to the U.S. economy over the next decade.
Given the enormous potential of this emerging technology and the importance of connectivity to rural Mississippians, 5G deployment and technology innovation will be the subject of my first hearing as chairman of the Senate Commerce Committee. I am hopeful 5G will bring opportunities to improve the lives of the citizens in our state.
Congressman Thompson calls for resignation of Virginia Governor
Racism of any kind or at any time should not be tolerated. The Governor of Virginia should respectfully resign.

— Bennie G. Thompson (@BennieGThompson) February 2, 2019
Known as the Mississippi Heartbeat Abortion Ban bill, state Rep. Robert Foster (R-Hernando), also a candidate for his party's nomination for governor, said Friday the bill that he has authored would do the opposite.
"It will ban any abortion after a heartbeat is detected on an unborn child unless the mother's life is at risk," Foster said by phone Friday.
Under the Heartbeat Abortion bill, which is listed as HB 529 in the state House, an effort would have to be made to detect a fetal heartbeat before an abortion is considered. If a heartbeat is heard, an abortion could not happen from that point unless the mother's health is in danger, said Foster. He added the bill is not directly in response to the moves made in New York and Virginia, but those actions may make passage in Mississippi more favorable this time.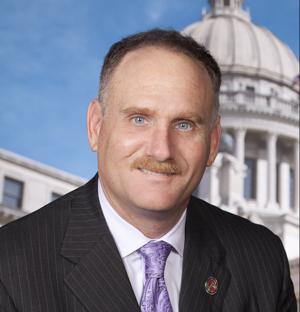 A candidate for Mississippi attorney general wants to revive a now-lapsed state statute that allowed law enforcement to seize some private property without mandatory court oversight.
Rep. Mark Baker, R-Brandon, has introduced legislation that would expand civil asset forfeiture, a procedure that allows law enforcement to take virtually any property that was allegedly used for or obtained through criminal activity.
Specifically, Baker wants to revive a procedure called administrative forfeiture, which expired last July.
Candidates for statewide elected offices have started releasing their campaign finance reports.  While the top of the ticket offices of Governor and Lt. Governor have attracted the most attention, here's a look at some of the "down-ticket" races.
A bill meant to make Mississippi schools safer from mass shootings and other threats is advancing.
The House Education Committee on Thursday passed House Bill 1283 , sending it to the full House for more consideration.
The plan would require safety inspections and twice-yearly active shooter drills at public schools. It would also create a threat-reporting mechanism to be monitored by three dedicated analysts at the state Department of Public Safety.
A task force convened by Gov. Phil Bryant recommended that every school have a school resource officer. State Rep. Mark Baker, a Brandon Republican sponsoring the bill, says he wants to expand a cost-sharing program to encourage that goal, but it's unclear if lawmakers will provide enough money.
Congressman Palazzo cosponsors bill to assist National Guardsmen
(1/3) This week I joined my fellow House National Guard and Reserve Caucus Co Chairman Congressman Tim Ryan to introduce the Reserve Component Employer Incentive, Compensation, and Relief Act of 2019.

— Cong. Steven Palazzo (@CongPalazzo) February 2, 2019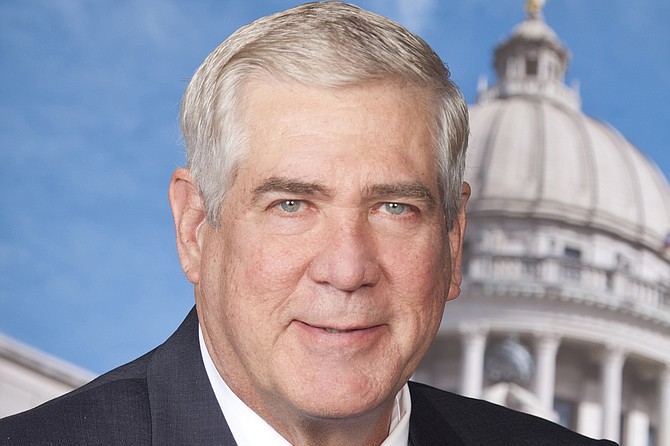 A proposal would set a shorter deadline for Mississippi voters to show photo identification if they forget it on Election Day.
Since 2014, the state has required people to show government-issued identification, such as a driver's license, before voting. Anyone who forgets an ID may cast an affidavit ballot at the precinct but must go to a courthouse within five days to show the identification. If they don't show up, their ballot is rejected.
Senate Bill 2242 would shorten the five days to three days.
Senate Elections Committee Chairman Kevin Blackwell, a Republican from Southaven, said some election commissioners around the state have told him the five-day window slows the process of certifying election results.
Gov. Bryant announces move of Correlle from California to Mississippi
We welcome all our companies from California. I am hoping this won't be the last to come to the Hospitality State. Many thousands of jobs have moved here from the Golden State. https://t.co/OrTLCja1Tf

— Phil Bryant (@PhilBryantMS) February 2, 2019
Mississippi lawmakers will consider a bill to allow Bible classes to be taught in public schools. It would be offered as an elective.
The bill was filed by Democrat Tom Miles of Scott County. He says several constituents reached out to him with the idea.
"The way that it's not a problem is we're not forcing religion on anyone," said Miles. "If we were forcing the students to have to have this, that would be the argument of church and state. But because this just being an elective out there, that argument's not valid."
WTOK – Mississippi's first mobile sports betting app launched
Sen. Wicker attends investiture ceremony at Court of Appeals
Today I spoke at the investiture ceremony for Mississippi Court of Appeals Chief Judge Donna Barnes, who is the first female to lead the Court. pic.twitter.com/AhPXvucOOP

— Senator Roger Wicker (@SenatorWicker) February 1, 2019
The Clarion Ledger reported Friday that tow truck owners are allowed to auction off towed vehicles after a waiting period and proper advertising and notification. But they aren't currently allowed to hold or sell personal property left inside of towed vehicles. The bill also would remove the five-day waiting period for property owners to have vehicles towed.
Senate Finance Chairman Joey Fillingane, R-Sumrall, created the bill and says tow truck owners routinely aren't paid for their work. Sen. Michael Watson, R-Pascagoula, successfully offered an amendment that says tow truck owners would only keep property sale profits equal to towing costs.