According to the White House website, Roy James is Plant Manager at the Vicksburg Forest Products lumber facility.
James had worked at the facility for 26 years, becoming Vice President of Operations, when he was told the plant would be closing.
Through provisions in the Tax Cuts and Jobs Act, Vicksburg was designated an Opportunity Zone. After this, the plant soon reopened and James was hired to oversee the entire facility.
Governor Phil Bryant commented on the announcement, calling it "A great honor for Mr. James and Mississippi."
Congressman Palazzo among Congressional leaders to visit border
Ranking Member @RepKayGranger @RepChuck @CongPalazzo & @RepCuellar were in McAllen yesterday to see the situation at the border first-hand and hear directly from experts on the ground. Today, they travel to El Paso as they work to come up a compromise to fund border security. pic.twitter.com/GXqoGeYBe8

— House Appropriations (@HouseAppropsGOP) February 4, 2019
WJTV – Medical Marijuana considered by lawmakers in Mississippi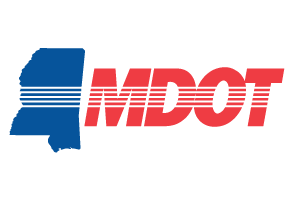 Ever wonder if you're driving on the state's roughest patch of highway?
Now you could find out how it compares to the rest by using MDOT's new website feature. MDOT PATH is aimed at increasing transparency and accountability.
"You don't have to be a data cruncher," explained MDOT Public Information Officer Jason Scott. "You don't have to be an engineer. Just looking at all the numbers, it can get kind of confusing."
The site makes it simple with color coded condition maps. One page, for example, shows the 10 year history of the pavement conditions, and you can see how it's progressively gotten worse.
WJTV – Towed Cars Bill to allow items inside car to be sold
Mississippi Sen. Billy Hudson announced Monday during the Forrest County Board of Supervisors meeting that he has filed to run for the Forrest County Tax Collector position.
Senators Wicker, Hyde-Smith cosponsor Sasse bill to ban infanticide
Happy to join @SenSasse as a cosponsor of his legislation, the Born-Alive Abortion Survivors Protection Act. https://t.co/n9D2dPdQgO

— Senator Roger Wicker (@SenatorWicker) February 4, 2019
It's shocking that anyone could condone late-term abortions. Thank you @SenSasse for pushing for the Born-Alive Abortion Survivors Protection Act. I'm a cosponsor and we need to get this done. pic.twitter.com/FL1BQ4EjBd

— U.S. Senator Cindy Hyde-Smith (@SenHydeSmith) February 4, 2019
Two bills are under consideration in state legislative committees that would allow direct sales and shipment of wine to Mississippi residents.
Members of both the House and Senate have authored bills, and local liquor stores are lobbying against them.
Similar measures failed last year.
Could there have been foul play and a body cremated without a coroner investigating?
It probably hasn't happened, but a bill in the Mississippi Legislature would make sure it never did…
…House Bill 706, authored by Rep. Karl Oliver, R-Winona, would prohibit cremation unless the coroner or deputy coroner of the county in which the death occurred certifies they have investigated the cause and the manner of death, have the opinion that no further examination is necessary and approve the cremation.
On Friday, the bill was passed by the House Judiciary B Committee. It now goes to the full House.
WJTV – House committee passes plan to make courts less punitive
State Auditor's Office returns $350,000 to taxpayers
Today State Auditor @shadwhite announced his office returned over $350,000 to Mississippi taxpayers on Thursday after investigations by the Mississippi Office of the State Auditor determined public funds were stolen or misused.

Read more: https://t.co/Wx2of6EBzf pic.twitter.com/3W2jdz3Nzz

— OSA (@MSStateAuditor) February 4, 2019
Right now, Mississippi's hate crime laws do not extend to victims targeted because of their sexual orientation, making it impossible for someone to be tried and convicted at the state level. One state lawmaker is hoping to change that by introducing new legislation that would expand the current hate crime laws to include crimes against LGBT people.
State house bill 1949 and state senate bill 2163 would add protections for victims who are targeted because of their sexual orientation, gender identity, or disability.
State senator David Blount authored the senate bill. He says it's all about the future of the legislation.
House Bill 867, known as Parker's Law, would add penalties up to life in prison for a dealer if a user dies or receives serious injuries after consuming heroin or fentanyl, a synthetic opioid. The penalty would be 20 years to life in prison and a $1 million fine for a dealer found guilty under the law…
…Because of its powerful opioid properties, fentanyl is also diverted for abuse. Fentanyl is added to heroin to increase its potency, or be disguised as highly potent heroin. Many users believe that they are purchasing heroin and actually don't know that they are purchasing fentanyl – which often results in overdose deaths, according to the DEA website.
Rep. Mark Baker, R-Brandon, said the Mississippi Supreme Court could reinstate the second-degree murder conviction of O'Kelly.
Baker, a candidate for state attorney general, said the law would ensure that drug dealers can be tried for manslaughter.
Public schools will no longer be able to use  corporal punishment for children with special needs, if House Bill 1182 becomes law.
The House Education Committee passed the measure on to the full House on Monday.
Rep. Carolyn Crawford, R-Pass Christian, authored the bill.
The proposal is one of several Crawford has filed during the current session concerning special education students in the state. The fate of another bill introduced by Crawford to expand a program that allows parents to use public money to send their children to private schools is pending, facing a Tuesday deadline for passage from committee.