House members have passed a bill meant to make Mississippi schools safer from mass shootings.
The House voted 114-3 Wednesday for House Bill 1283, sending it to the Senate for more consideration.
The plan would require safety inspections and twice-yearly active shooter drills at public schools. It would also create a threat-reporting mechanism monitored by three dedicated analysts at the state Department of Public Safety.
A task force convened by Gov. Phil Bryant recommended every school have a school resource officer. State Rep. Mark Baker, a Brandon Republican sponsoring the bill, says he wants to expand a cost-sharing program to encourage that goal.
WJTV – Bill would give tax breaks for starting a business
Mississippi House members are pushing for the state to spend more on tourism advertising. The House voted 111-5 Wednesday for House Bill 1102, which would earmark 3 cents worth of sales tax collections from hotels and restaurants for tourism advertising spending.
Rep. Becky Currie of Brookhaven says that would be worth about $11 million after a three-year phase-in. Currie says the Mississippi Development Authority now spends about $3.8 million on advertising, an amount that tourism advocates have long contended is not enough.
Mississippi lawmakers want to give some elected county officials a raise, financed by higher fees for filing legal documents and court cases.
The state Senate voted 45-2 on Wednesday to pass Senate Bill 2827 , with four senators voting present. The bill goes to the House for more debate.
The measure would increase pay for county supervisors by $10,000 a year, with supervisors in the largest counties making $56,700 after the raise.
Circuit and chancery clerks would be allowed to take home up to $99,000 in fees generated by their office, up from $90,000
Legislation to re-instate the Motion Picture Incentive Act passed both the House and Senate Wednesday.
The measure gives film production companies up to 25 percent rebates and sales tax and use tax reductions.
Mississippi lawmakers are renewing a push for tax breaks for college graduates who stay in or move to the state.
House Bill 816 aims to stem Mississippi's declining population and entice high-income earners. It passed 111-2 Wednesday, moving to the Senate for more debate.
College or professional school graduates could sign up to get state income tax payments back, if they stayed in Mississippi for five years.
Gov. Bryant: Mississippi will stand with Israel
So proud the Israel Support Act of 2019 passed out of committee yesterday in the Mississippi Legislature. Mississippi will stand with Israel. pic.twitter.com/B9sQbGtR8K

— Phil Bryant (@PhilBryantMS) February 6, 2019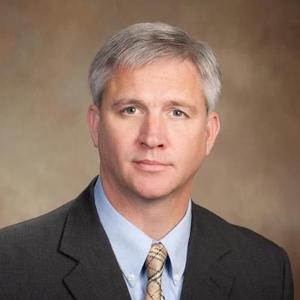 Two candidates have thus far jumped into the race to fill the north Mississippi transportation commissioner post.
Jeremy Martin and Trey Bowman have both qualified as Republicans for the position, according to the Mississippi GOP.
No Democratic candidates have publicly announced, and the state Democratic Party has declined to release the names of qualifying candidates until the qualifying period is over on March 1.
Recent college graduates who return or move to Mississippi would receive state income tax breaks under a bill the House passed Wednesday to fight "brain drain."
"You want your best and your brightest coming back or moving to Mississippi," said Rep. Trey Lamar, R-Senatobia, as he successfully shepherded passage of his House Bill 816 on a vote of 111-2.
The bill would provide a tax break for any college graduate who stays in, returns to or moves to Mississippi within two years of graduation and stays in the state for five years. Those who do so after five years would be refunded half of the state income taxes they had paid.