Palazzo is one of a handful of representatives chosen to serve on a bipartisan conference committee tasked with finding a budget solution that will make all sides happy.
The committee includes 17 lawmakers total and is a mixture of House and Senate members.
Palazzo said Americans can expect both sides to meet in the middle on border security funding.
"Well from the mood, it feels like we're going to be successful. We hope to have something produced by Monday. People are going to be working, staff and members are going to be working all through the weekend just hammering out some of the differences that we have and hopefully we can achieve a common sense, bipartisan bill that will pass both chambers and we can send it along to the president for his signature," Palazzo said.
I joined @Varneyco to provide an update on where we are in border security negotiations.

I believe, we need to look at securing our borders as a multifaceted approach. It's up to the conference committee to produce a bipartisan bill the President can sign. #SecureTheBorder pic.twitter.com/p7bOGx0AHb

— Cong. Steven Palazzo (@CongPalazzo) February 7, 2019
Sen. Hyde-Smith supports US-Israel Strategic Alliance
Proud to cast my for vote the Strengthening America's Security in the Middle East Act this week. Now it's up to the House to act on this pro-Israel bill. pic.twitter.com/F9mbReqR7B

— U.S. Senator Cindy Hyde-Smith (@SenHydeSmith) February 8, 2019
The state Supreme Court ruled last year that judges can't prohibit a person with an enhanced carry permit from bringing a gun into a courthouse under current law.
But the state's high court ruled judges could ban weapons from their courtrooms.
Firearms instructor and gun-rights advocate Rick Ward filed the appeal to the Supreme Court after he said he was denied the right to carry his gun into courthouses in the 14th Chancery District despite having an enhanced permit.
Now, House Bill 158, filed by House Judiciary B Chairwoman Angela Cockerham, D-Magnolia, seeks to clarify that a courtroom also includes the judge's chamber, jury room and witness room.
A major debate across the nation is legalizing medical marijuana. It's legal in 32 states and the District of Columbia.
In the Magnolia State, there's a petition circulating to put the matter to a vote in 2020.
"To me it's just an opportunity to give people more options to make the best decision for their lives," said Ocean Springs Mayor Shea Dobson.
Dobson joined members of Grassroots Community Headquarters and Mississippians for Compassionate Care, as well as medical doctor and author Philip Levin, to spread the word on the benefits of marijuana for medicinal use.
A Senate bill would add text messages and solicitations for charitable contributions to violations of the state's no-call list.
A person or business could face a $7,500 civil fine for each violation under Senate Bill 2821.
"I know this is a difficult area to police," said Sen. Sally Doty, R-Brookhaven, author of the "Mississippi Telephone Solicitation Act."
But Doty said it could help the Public Service Commission in its effort to reduce such calls.
The Republican front-runner in the 2019 Mississippi Governor's race has been thrown into a national controversy over racist yearbook photos.
Tate Reeves, who is running for governor in this fall's election, was in Kappa Alpha Order at Millsaps College in Jackson, Mississippi. A 1993 yearbook lists him as a freshman that year, and he was featured as a Kappa Alpha member starting in the 1994 yearbook.
The fraternity, which is still active at Millsaps, looks to Confederate Gen. Robert E. Lee as its spiritual leader.
In Millsaps' 1995 yearbook, a photograph of Reeves appears next to a photo of members dressed as Confederate soldiers and another of a group in fraternity T-shirts and face paint that some are calling "blackface". Keep in mind, the photos are in black and white so it's not clear if the paint is actually black or another color.
Tort reform is back at the Mississippi Capitol.
That term is the shorthand for a yearslong, multistate campaign by business groups to reduce lawsuit verdicts. In Mississippi, it climaxed in a 2004 special legislative session in which lawmakers limited pain-and-suffering damage awards to $1 million in most lawsuits and limited such damages to $500,000 in medical malpractice cases.
In recent years, the titanic political battle had grown quiet. Republican dominance guaranteed no rollback of Mississippi's previous changes, but there seemed to be little left on the agenda.
But business groups have something they still want — to make it harder for people to collect damages for injuries caused by a third party on business property.
In the legal world, this is called premises liability.
MS House Dem Leader just wants to beat Trump in 2020
It's great to see my party endorsing political reality. https://t.co/IjcxQycgc6

— David Baria (@dbaria) February 10, 2019
Northern District Commissioner of the Mississippi Department of Transportation Mike Tagert is not seeking re-election to the position that he has held since 2011, and now, a candidate has stepped forward in the race to replace him.
Geoffrey Yoste (R), an Army veteran, has qualified to run and said that he is the right man for the job. 
"I believe one of the most basic functions of good government is providing taxpayers with quality infrastructure. Our roads, bridges, waterways, rail and airports are essential resources for economic development and job creation. As your commissioner, I will focus on making sure that all modes of transportation are an asset in the recruitment of more and better jobs for Mississippi. My three decades of experience in government and the private sector have prepared me to take the job on day one." Yoste said.
State Sen. Wiggins speaks out on property owner liability bill
Proud to stand up for those who have already suffered: "Republican Sen. Brice Wiggins of Pascagoula, who is also an attorney, said the changes could hurt crime victims." #msleg @MSGOP #rightisright @MSyallpoliticshttps://t.co/Cs9Tidn0B4

— Sen. Brice Wiggins (@bricewigginsMS) February 8, 2019
The Oxford Eagle reports that aldermen have voted to ban the use of bed sheets as banners in Oxford.
Aldermen starting considering changes last year because of concerns about banners during the University of Mississippi football season that directed vulgarities at opposing football coaches.
City codes say banners must be made of material able to withstand the weather while remaining intact and suitable for public display.
A well known attorney is throwing her hat in the ring for the Hinds County District Attorney job.
Darla Palmer kicked off her campaign on Saturday.
She has been practicing law for more than 22 years.
Her name might sound familiar to many, she was the defense attorney for Quinton Tellis.
Town leaders in Nettleton are looking at making a change in how the police chief is chosen.
Right now, that position is filled during municipal elections every four years.
However, the town may join most Mississippi communities in having the chief appointed instead of elected.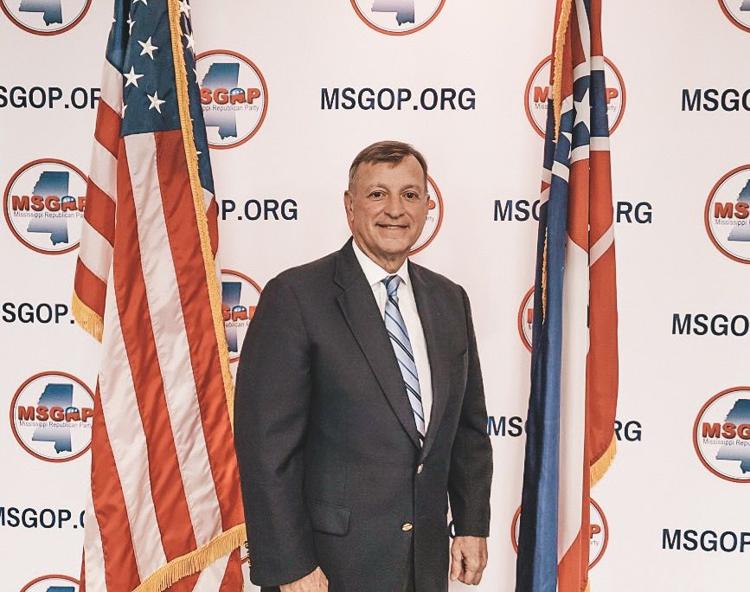 A second Republican candidate has entered his name in the running for state House District 28 representative.
Hernando Alderman at Large Doc Harris has qualified his candidacy for the August party primary election. DeSoto County Schools administrator Jerry Darnell earlier announced his candidacy for the party's nomination.
Harris believes his current and past experience lends itself to represent the Hernando district.