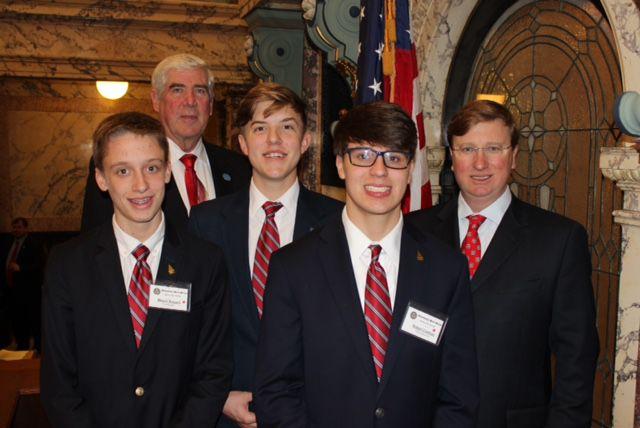 Among the Senate bills Blackwell reported passage on was Senate Bill 2243, which would allow the president of the Board of Supervisors to declare a local state of emergency.
State Sen. Chris Massey (R-Nesbit) is the principal author of the bill with Blackwell, state Sen. David Parker (R-Olive Branch) and state Sen. Phillip Moran (R-Kiln) as additional authors.
Senate Bill 2525 would protect confidentiality certain information held by rape crisis centers and domestic violence programs. It passed by a 50-0 vote.
Another bill, Senate Bill 2754 would create the crime of trespassing on critical infrastructure such as pipelines, electrical power grids and water transmission lines. It carries a fine of up to $100,000 and passed unanimously.
Senate Bill 2744, know as the Caller ID Anti Spoofing Act, conformed state law to federal law and gives Mississippians the ability to recoup punitive damages through legal action against unwanted harassment by telemarketers.
A pair of bills in the Mississippi Senate and House address the latest headache, spoofing.
Even if you don't know the term, you likely know the drill. A call comes to your phone from a familiar area code. But when you pick up, it's a telemarketer or even a scammer.
"It's aggravating the most because you think it's an important call and you stop what you're doing to answer the call and it's somebody trying to sell you something or somebody saying you owe them some money," said Mozell Fleming, who is annoyed by the calls.
State Sen. Sally Doty sponsored the Senate bill to up the penalties for the issue.
WXXV – Senate passes 'revenge porn' bill
Support for Tate Reeves continues to pour in from grassroots conservative leaders across Mississippi. Today, elected officials and Republican leaders from the Metro Jackson area are announcing their support for the campaign. Reeves has earned these endorsements because of his reputation as a battle-tested conservative who defends Mississippi families.
"Tate Reeves is the only choice for Mississippians who care about sound, conservative policies. No other candidate comes close to his record of standing strong for everyday Mississippians" said Kathy Henry, former President of Mississippi Federation of Republican Women.
State Sen. McDaniel reportedly mulling run for Governor
MSGOP list of 2019 candidates as of February 15th
Click here to see the latest list of qualified Republican candidates for state and legislative offices.
People addicted to narcotics in Mississippi can get free help to stop using the drugs through a statewide initiative.
Angela Mallette, an outreach coordinator for the Mississippi Department of Mental Health, says Stand Up Mississippi has received a $14 million grant to continue assisting addicts for another two years.
Mallette says the initiative offers free recovery stays and follow-up help to ensure people in recovery "can transition to healthy and productive lives."