Hinds County District Attorney Robert Shuler Smith is running for governor, facing off in the Democratic primary against the attorney general who has unsuccessfully tried to prosecute him three times.
Smith confirmed Saturday morning via a text message response to the Clarion Ledger that he is running. But he has declined since Friday evening to return calls or elaborate on his plans.
Smith has been district attorney since 2008. Prior to that he was primarily a criminal defense attorney.
Smith would face Attorney General Jim Hood in the Democratic primary. Hood's office has unsuccessfully tried Smith three times.
In the aftermath of Pender's revelation, political pundits generally agreed Waller will be a credible candidate able to raise money and positioned to tap dissatisfaction with Reeves.
But, it won't be easy. Reeves has won statewide Republican primaries since 2003, first as State Treasurer, then as Lt. Governor in 2011. He has catered to the tea party Republican base and has $7 million is his political kitty. Waller, as a non-partisan judicial candidate, has never won a party primary and starts with an empty kitty.
Now throw in McDaniel. The twice-defeated U.S. Senate candidate has a rabid ultra-conservative base and access to big outside funding that would make him a serious factor in any Republican primary. With Waller pulling disgruntled GOP voters from Reeves, McDaniel's base could easily get him into a runoff.
This becomes all the more likely if President Donald Trump endorses McDaniel, apparently a real possibility. McDaniel told WAPT, "He's shown an inclination to support me whatever I decide."
Bryant, Reeves attend meetings at the White House
Great to be with Gov. @PhilBryantMS at the White House today, talking about all of the great work that @realDonaldTrump is doing to help Mississippi workers and families! pic.twitter.com/BHrEkEr0wZ

— Tate Reeves (@tatereeves) February 22, 2019
MSGOP's list of 2019 candidates as of February 22; one week left to qualify
Click here for the Republican candidate list of state candidates.
Republican leadership in Mississippi are holding firm that there is no need for Medicaid expansion in the state. Senate Medicaid Committee Chairman Senator Brice Wiggins says the Mississippi Division of Medicaid is on an upward trend and at this point expansion is unnecessary.
"There are people who don't know why we need to [expand medicaid]," said Wiggins. "The deficit that we have had for 20 years in Medicaid, Director Snyder came in and said we're not going to have one so that was great. The numbers of people on Medicaid are down, the economy is improving, the health issues that we use with Medicaid are improving, the managed care companies who are charged with managing the Medicaid beneficiaries are much more engaged now and are participating in the program with providers. We are on an upward trend and I think that people are asking, why is it necessary at this point."
Democrats have said that an expansion of the program is needed as rural hospitals are closing across Mississippi. Four hospitals have closed in the past five years and five more are threatening closure. Expanding Medicaid would ensure that Mississippians continue to have access to local trauma centers and proper healthcare, however, Wiggins said the hospitals need to work it out on their own.
Congressman Thompson on his trip to border
WATCH: Chairman @BennieGThompson recaps a roundtable he, @RepEscobar, and @RepTorresSmall held with local immigrant advocates in El Paso on Thursday night. pic.twitter.com/MxFkUn6utc

— House Homeland Security Committee (@HomelandDems) February 23, 2019
There could have been a shift in how Mississippi helps students pay for college after findings showed one program benefiting many affluent families doesn't appear effective, while less affluent families remained underserved.
Legislators, though, appear to have decided to do little for now.
That's because subsidies to relatively affluent students have powerful protectors, including Republican lawmakers, the University of Mississippi and Mississippi State University.
"I don't have any interest in trying to do away with any merit-based program that we have," Senate Universities and College Committee Chairman Josh Harkins, a Brandon Republican, said earlier this legislative session.
Five men qualified to run for the Mississippi House District 101 seat, recently vacated by Brad Touchstone, who was elected Lamar County and Youth Court Judge.
Touchstone was sworn in Jan. 2 at Lamar County Courthouse…
…Gov. Phil Bryant set a special election for March 12 to replace Touchstone and fill the remainder of his term, which expires Dec. 31.
The new term will be filled by whomever wins in the November general election.
Gov. Bryant advocates for confirmation for new UN Ambassador
A wonderful opportunity for America to have Ambassador Craft at the U.N. Need Senate confirmation. https://t.co/XKN1ajSaYx

— Phil Bryant (@PhilBryantMS) February 23, 2019
WTOK – Prominent Meridianites on display at the Capitol
"Those in Meridian know of Tom Bailey Drive," Rep. Greg Snowden says. "Well, Thomas Bailey was the governor of Mississippi, the last governor from Meridian and the last governor to die in office."
His portrait is now proudly on display in the state Capitol.
"This particular room originally was the office of the speaker of the House before the early 80s renovation, so Gov. Bailey's portrait is actually hanging in the very room he served as speaker," Rep. Snowden says.
It hangs right above the very chair where the former governor once sat.
In Biloxi, in Tunica and other cities and counties where casinos flourished, schools have shared in the prosperity.
"They've got a windfall given to them that the other school districts don't," Gregory said.
On the 25th anniversary of casinos in Mississippi in 2017, Mississippi Gaming and Hospitality Association reported that Mississippi casinos had paid $6.5 billion in state taxes and $638 million in taxes for local education over the first 25 years.
In the first five years of the casino industry in south Mississippi, $26 million in tax revenue was funneled to local schools, according to a 1997 article in the Sun Herald. Gulfport schools collected $3.9 million of that total, the report said, and used the money for more teachers, better libraries, newer computers and indoor physical education rooms in every grade school.
WTVA – Those for, against Confederate statue at Ole Miss protest on campus
The State Department is hosting ambassadors from 37 countries and four continents. Many of the diplomats are hoping to build economic ties with the Mississippi Gulf Coast.
"I was also yesterday in Louisiana and I came back to Mississippi and I'm trying to get in contact with companies who want to look at projects in our region, in our part of the world," said Floreta Faber, ambassador for the Republic of Albania.
The ambassador for Lithuania Rolandas Krisciunes is also trying to make economic connections…
…Over the next two days, there will be a tour of the Port of Gulfport, educational demonstrations by Southern Miss students, and continued dialogue between local leaders and foreign ambassadors.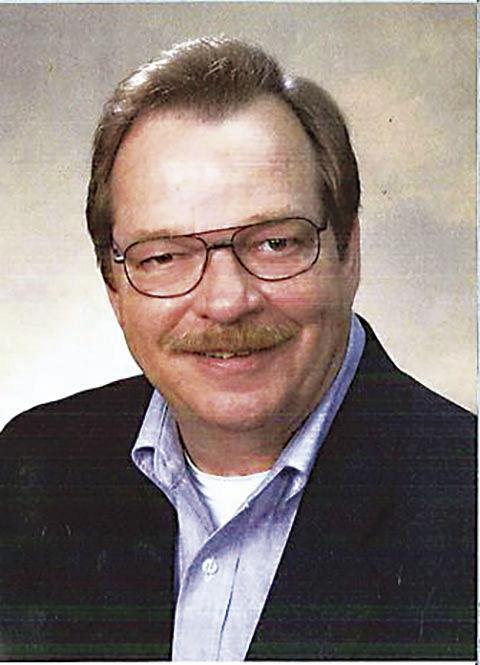 Horn Lake Ward 3 Alderman Tim Smith announced his plans to retire from that city's Board of Aldermen during its Tuesday meeting this week. Smith said his retirement would become effective on April 30.
Smith's retirement means a special election will be needed to fill the opening that will be left by his departure. Aldermen will determine the election date at its May 7 meeting once the seat is officially vacated. The special election must be anywhere from 30-45 days from the date of vacation.
Smith, who has been serving Horn Lake for 27 years, said health was a factor in his decision.