Gov. Bryant: The President has persevered against all odd
Today, we realize there is still hope for the Republic. The President has persevered against all odds. Justice has prevailed. #MAGA https://t.co/vyvDYhSpjk

— Phil Bryant (@PhilBryantMS) March 24, 2019
Congressman Thompson seeks Congressional oversight following Mueller report 
It is time for Congress to perform its oversight duties. pic.twitter.com/lwfFnIJzYC

— Bennie G. Thompson (@BennieGThompson) March 24, 2019
This legislative session might not end as soon as some thought.
Lawmakers, particularly House leaders, had vowed to end this year's session by early next week, well ahead of the April 7 scheduled end. But differences on some major spending issues reportedly remain, and lawmakers adjourned early Friday for the weekend — signaling the session will likely run at least through late next week.
One key task budget leaders have left is to agree on an updated revenue estimate — exactly how much they have to spend on this year's roughly $6 billion budget.
Meanwhile, a bill that saw heated debate much of this session was signed into law Thursday by Gov. Phil Bryant: the heartbeat abortion ban. It outlaws abortions in the state after a heartbeat can be detected, around six to nine weeks. Now, the main questions are: How soon will reproductive rights groups sue the state? And how soon will a federal judge block the law's implementation?
It's the sixth time in the seven months since sports betting began that gamblers have lost more.
State Revenue Department figures released Wednesday show casinos won $173 million statewide in February, up 2 percent from $170 million in February 2018.
Receipts rose to $74 million at 15 casinos along the Mississippi River, up 1 percent from last year.
Mississippi's February jobless rate was the second-lowest level ever recorded in the state, at 4.8%. The unemployment rate has now been at 4.8% or lower for eleven months in a row.
The February rate is one-tenth of a percentage point higher than a month earlier in January 2019 but is one-tenth of a percentage point lower than a year ago in February 2018 when the rate was 4.9%.
The Mississippi Department of Employment Security also says the number of jobs is near an historic high.
Auditor White commends Bryant, legislature on protecting tax dollars
State Auditor @shadwhite is grateful to the Mississippi Legislature and Governor @PhilBryantMS for working to help protect tax dollars from public corruption.https://t.co/A7nU0HPcTC

— OSA (@MSStateAuditor) March 22, 2019
Providing for the common defense is Congress's most important responsibility. It is among the first legislative powers listed by our Founders in the U.S. Constitution. As a member of the Senate Armed Services Committee, I am dedicated to fulfilling that responsibility by ensuring our military remains the strongest in the world.
The Committee's recent hearing on the Department of Defense's budget provided an opportunity to begin to do just that. The hearing was also a reminder that national defense remains an area where my colleagues and I can and will work across the aisle.
The President's $750 billion topline defense budget request meets the military's needs in a changing and increasingly dangerous world. The request is informed by the 2018 National Defense Strategy, the first such document produced by the executive branch in over a decade and a welcome sea change in our military mindset.
Loome, Parents Campaign want the $4,000 teacher raise
Thousands of MS children are taught year-round by long-term subs, many uncertified, because schools can't find certified teachers. $4,000 raise is a big step toward solution. Tell #msleg: INSIST on a $4,000 teacher pay raise. #msedu #Yes4MSTeachers pic.twitter.com/Jj44k8Arqy

— Nancy Loome (@ParentsCampaign) March 23, 2019
U.S. Senator Cindy Hyde-Smith announced that Mississippi has been awarded an additional $3.98 million to increase access to opioid treatments.
The state will use the grant, funded through the State Opioid Response (SOR) Grant program, to treat opioid addiction and to reduce unmet treatment needs.
"This funding will allow Mississippi to continue responding to this pervasive problem, which affects too many Mississippians," Hyde-Smith said. "I especially appreciate that this grant will help expand the availability of treatments to areas that don't have easy access to this care."
Lines are a problem in other parts of the state, as well. On the Gulf Coast, people have waited hours to get licensed.
The Mississippi Department of Public Safety is requesting more money to fill vacant jobs for driver's license examiners, but it's unclear whether legislators will fulfill that request. Negotiators are in the final days of setting the overall state budget for the year that begins July 1.
"It's hard to say right now," said Senate Appropriations Committee Chairman Buck Clarke, a Republican from Hollandale. "We're going to look at it."
The Department of Public Safety says it has 134 jobs for regular driver's license examiners, but 48 are vacant. It has 44 jobs for commercial driver's license examiners, but 14 are vacant.
The Commercial Dispatch reports a consultant told Columbus officials on Tuesday that the city will be more than $300,000 in debt by the end of the budget year if current spending continues.
Accountant Mike Crowder says Columbus is on track to spend $14.2 million in the budget's remaining six months, but projects city revenue of only $10.9 million. The deficit would wipe out $2.9 million in the bank.
Mayor Robert Smith says it's not time to panic. He wants to wait until summer to consider sharp spending cuts. Some council members, though, say it's time to act.
House Bill 1205 introduced by Rep. Jerry Turner of Baldwyn, would prohibit public agencies from requesting donor identities from 501(c)(4) organizations and make it a crime to do so.
Republican Rep. Rob Roberson told the Starkville Daily News the law could help donors avoid repercussions from their contributions. "They were having some issues with people who have donated, whether it be to campaigns, certain causes, they had stopped attacking the issue and started attacking the people who had donated," he explained.
Republicans pushed this dark money bill through the House 69 to 47 and through the Senate 32 to 18.
Hmmm.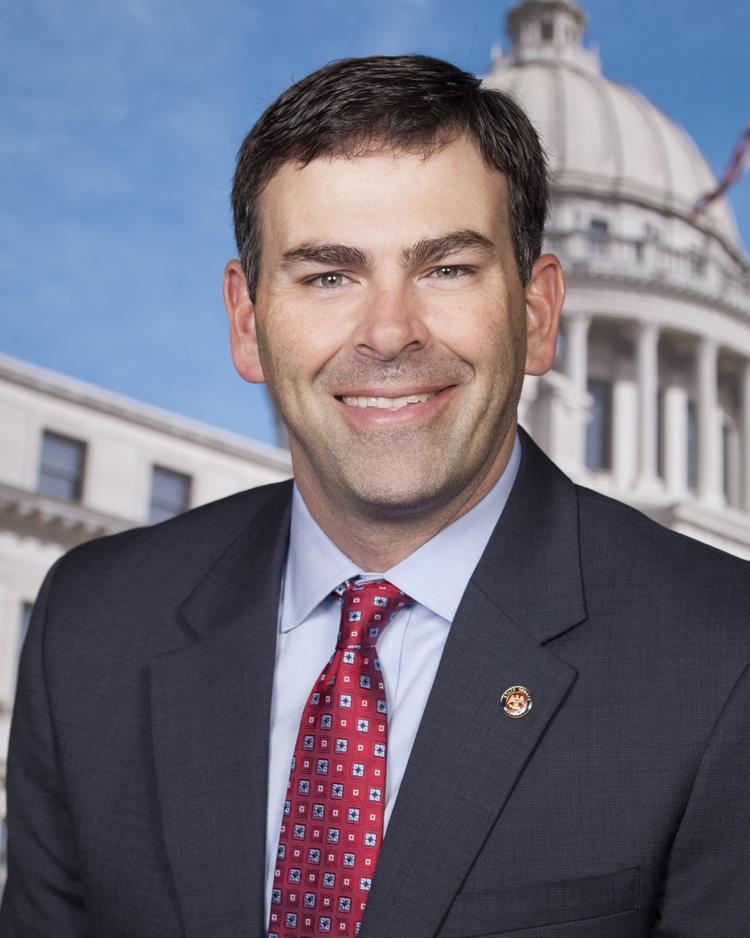 If he's elected secretary of state, Mississippi legislator Michael Watson promised Lee County Republicans this week he'll prioritize efforts to make sure that immigrants residing in the state without legal authorization don't register to vote.
A state senator from Jackson County on the Gulf Coast, Watson is one of two Republicans looking to succeed Delbert Hosemann as secretary of state. Public Service Commissioner Sam Britton, representing the state's southern district, is also in the race…
…Watson told the Daily Journal he hasn't seen research or reports of non-citizens registering to vote in Mississippi. He nonetheless feels the issue merits attention and believes the matter may have been insufficiently studied.
"I want to be preventative, getting in front of things, instead of reactionary," Watson said. "I think it's important to get in front of it."
"Since suspending my campaign, I have been overwhelmed with calls and support from residents encouraging me to reinstate the campaign," Nick Calico said in a Wednesday Facebook post. "After numerous talks with my family and prayer over this decision, I have decided to reinstate my campaign for your next Sheriff."…
…"I have heard time and time again while campaigning that my personal life as to whom I am related to is a big issue for the lack of support. For that I am not sorry," Calico said.
Calico previously served as chief investigator for the Forrest County Sheriff's Department. In October 2017, Calico transferred out of the department and was named a liaison officer for the Forrest County Circuit Court after ethics issues were raised due to Calico being married to the daughter of current Forrest County Sheriff Billy McGee.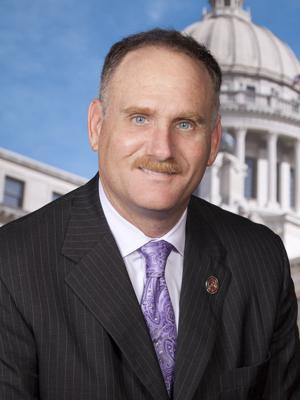 A key legislator on criminal justice issues who hopes to be Mississippi's next attorney general is not convinced a need exists for full-time public defenders across the entire state.
For years, reports and research have piled up documenting high caseloads, insufficient oversight and other inadequacies in Mississippi's public defense system.
A bill intended to remedy some defects died this legislative session after it failed to advance out of a committee chaired by Rep. Mark Baker, a Republican from Rankin County.
Officials in a northeast Mississippi school district are telling teachers to remove crosses, scripture and other religious items after a complaint.
Lee County school district attorney Gary Carnathan tells the Northeast Mississippi Daily Journal that teachers at Saltillo (sahl-TIL'-oh) Elementary School were told to remove the items this week from classrooms and hallways. He says district leaders ordered the items taken down to avoid a lawsuit after someone filed a complaint.
Some teachers expressed frustration on social media about the order, with one posting a picture of small crosses, religious sayings, angel figurines and other knickknacks she says she was ordered to remove. The teacher didn't respond to a request for comment.