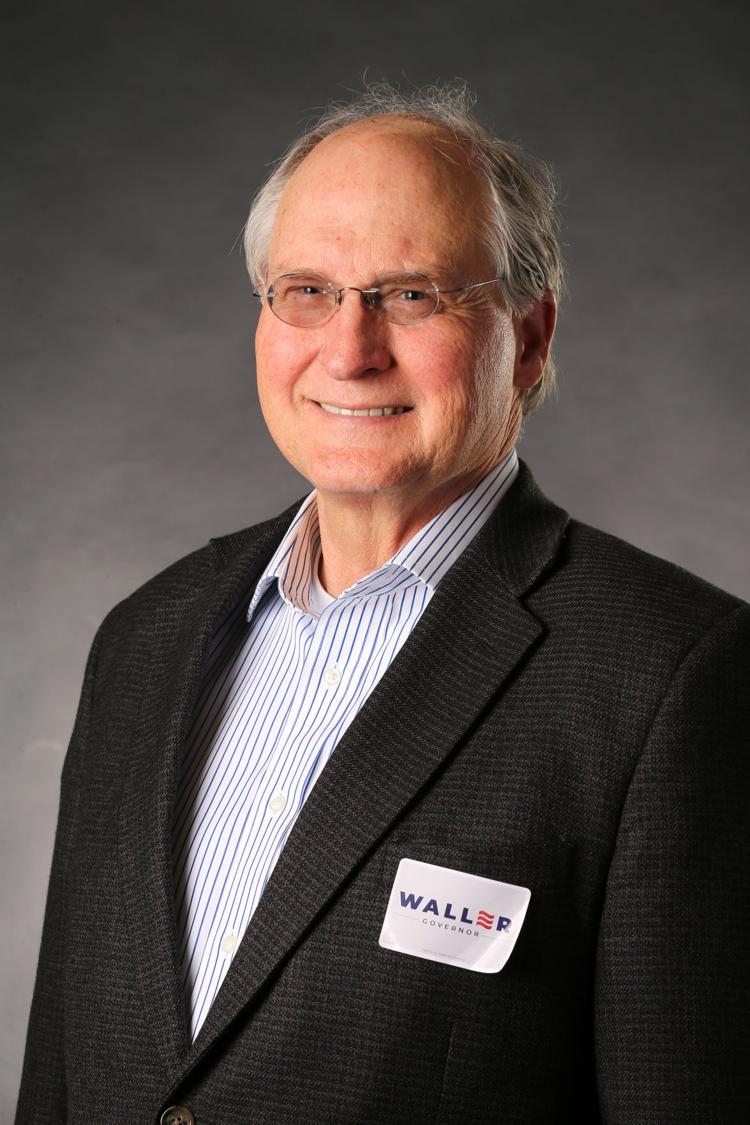 Taking a brief break between shaking hands inside the stately and historic Union County courthouse, Bill Waller pointed to struggles facing rural healthcare across Northeast Mississippi and the state.
Emergency room closures, long ambulance response times, uncompensated emergency room visits, nervous bond rating agencies – Waller said he's hearing these concerns loud and clear.
"That was one reason I got in the race," Waller said. "For Mississippi to prosper, we have to have healthy hospitals."
Former Trump campaign manager Corey Lewandowski in Mississippi talking Mueller Report, promoting new book, campaign with Dane Maxwell for Southern PSC
Perry Parker said Tuesday that he will not challenge the ruling on his residency, although he disagrees with it.
Parker was one of three Republicans who signed up for the southern district seat on the commission, which regulates utilities.
Remaining on the Aug. 6 Republican primary ballot are Pascagoula Mayor Dane Maxwell and Diamondhead businessman Kevin Schulz. Maxwell challenged Parker's residency, citing records showing Parker voted elsewhere and hadn't claimed a homestead exemption for the entire time on property in Mississippi.
On Wednesday, Governor Phil Bryant will participate as a witness in a hearing titled "Our Blue Economy: Successes and Opportunities" 
The hearing will examine stakeholder perspectives on marine economic development and the need for federal investments in ocean technologies and fisheries.
The hearing will be convened by U.S. Senator Roger Wicker, who is the chairman of the Committee on Commerce, Science and Transportation. It will begin at 10:00 a.m. (pst) on Wednesday March 27, 2019.
Wicker, Hyde-Smith vote against Green New Deal
Today I voted against the #GreenNewDeal. It is likely the most economically-disastrous and expensive proposal ever considered by the Senate. Today's vote was a necessary rebuke of this outlandish and absurd proposal. My full statement ⤵ https://t.co/91dzYvhLvj

— Senator Roger Wicker (@SenatorWicker) March 26, 2019
The #GreenNewDeal is a nonstarter. It's too expensive and too impractical. Why else would #DemsDuck their own Green New Disaster? https://t.co/CJ0aUjV3Jo

— U.S. Senator Cindy Hyde-Smith (@SenHydeSmith) March 26, 2019
Legislative budget leaders said the state economy is percolating and concluded they have more money — a total of $202 million — than first projected for the current and coming budget years.
They said teachers, university and community college employees and rank-and-file state workers will likely reap the benefits in raises. They also said they expect year-over-year "level funding" for most state agencies, many of which have seen major cuts in recent years.
House Speaker Philip Gunn said a teacher raise that was first pitched as $500 a year phased over the next two years will likely end up a raise of $1,000 starting in the coming year. This would cost a little over $50 million for the coming year. But it would fall far short of the $2,000 a year over two years (total of $4,000) raise the House recently approved.
Attorney General Jim Hood joined a group of 25 attorneys general to protect state lotteries. The group expressed their concern over a legal opinion that may negatively impact state-run and multi-state lotteries, including Mega Millions and Powerball.
The letter, was sent last week to U.S. Attorney General William Barr and Deputy Attorney General Rod Rosenstein and argues the federal government's new legal opinion- "Reconsidering Whether the Wire Act Applies to Non-Sports Gambling"- could reach beyond the realms of sports gambling and into areas traditionally controlled by the states, potentially jeopardizing in-state lotteries.
The bipartisan letter contends the new opinion could call into question interstate transmissions related to all bets or wagers, even where fully authorized under relevant state law.
A bill nearing passage in the Mississippi Legislature could cut property taxes for owners of farmland and timberland, but could leave owners of homes, cars and commercial property paying higher tax rates.
House Bill 1456 would alter a formula setting the taxable value of agricultural land in Mississippi to mandate a 16.67 percent decrease in value over time.
The measure is pushed by the Mississippi Property Tax Alliance, a group of farmers in Leflore and Holmes counties who say taxes are too high.
The ship will be the 1st Flight II LPD and the 14th in the San Antonio class…
…The LPD will be used to accomplish many military operations from major combat to humanitarian assistance and disaster relief. Ingalls has delivered 11 San Antonio-class ships to the Navy and has two more under construction.
Bryant: General Atomics expanding in Shannon
General Atomics Electromagnetic Systems is increasing its manufacturing capacity in Shannon. $50-million corporate investment and 75 jobs over five years. The expansion was announced during the 2019 Homeland Defense and Security Summit in Biloxi. pic.twitter.com/W9oWwIlAcG

— Phil Bryant (@PhilBryantMS) March 26, 2019
The Brewers Association
says while overall beer volume sales were down in 2017, craft sales grew at a rate of 5 percent by volume.
Craft beer sales makes up more than 23 percent of the $111.4 billion beer market in the U.S.
Mississippi currently ranks last when it comes to breweries per capita at only 0.6 percent, but local breweries said the business continues to grow.