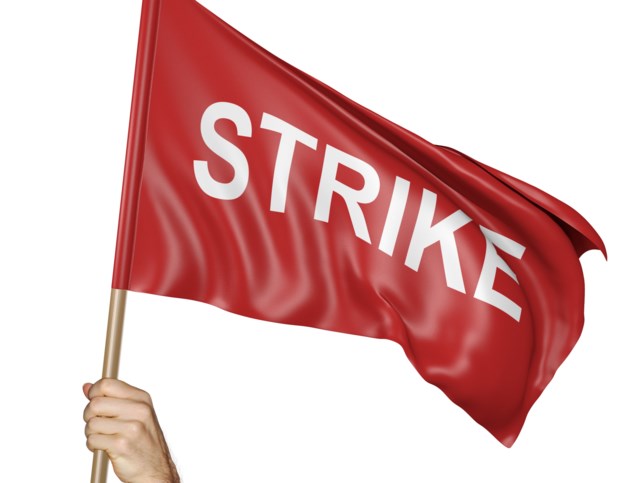 Mississippi's largest teacher union says it's aware of calls for a teacher strike by some educators in response to a $1,500 pay raise that still leaves the state's teachers as the lowest paid in the nation.
But state law sidelines the group and other teacher organizations from facilitating or promoting a teacher walkout.
"We aren't shocked that a conversation about protests is taking place," Mississippi Association of Educators President Joyce Helmick said in a statement outlining the frustrations of many of the group's members with the results of the 2019 legislative session.
During the session, MAE organized a Red for Ed campaign encouraging educators to wear red in their classrooms to show their support for a competitive teacher salary raise. The group also collected signatures for an open letter calling for the same and encouraged its members to light up the Capitol switchboard. Helmick argued that despite the outreach, teachers were "left out of the legislative process completely."
Outgoing MS House Democrat Leader Baria joins panel at Ole Miss to discuss the problem of centrist politics
What an honor to be afforded the opportunity to discuss anything with these guys! Thank you Charles Overby, Curtis Willkie and @stuartpstevens https://t.co/zIHlv8hgg3

— David Baria (@dbaria) April 4, 2019
President Trump has said he will close the U.S. – Mexico border, if our southern neighbor doesn't do more to stop illegal immigration through its territory.
The president said he knows it would have an impact on the economy, but he's most concerned with security.
However, a big portion of Mississippi's trade would be in jeopardy if it closes.
"A border closure would be a very detrimental thing to Mississippi agriculture trade, to our farmers, to our commerce as a state," said Mississippi Agriculture Commissioner Andy Gipson. "It would be a terrible thing to happen."
So, how much do we depend on Mexico for goods?
"A lot of the produce that is in the grocery stores in the wintertime and the early spring, a lot of that is Mexican produce," Gipson said. "So, it's important we have that chain of food supply."
Gov. Bryant tours Delta flooding
Mississippi River and backwater flooding from the Delta today. I viewed affected areas with @MSEMA, @fema, and the @nationalguardMS. The most flooding seen there since the 1970s. pic.twitter.com/8UpD3pzEBL

— Phil Bryant (@PhilBryantMS) April 3, 2019
Sen. Hyde-Smith questions EPA on Delta flooding control
In case you forgot this is what leadership looks like in the U.S. Senate. Thanks Sen. Hyde-Smith from this son of the Delta. https://t.co/LTYFMUC7IT

— Phil Bryant (@PhilBryantMS) April 4, 2019
In the last week of the 2019 session, legislative budget leaders said they had more money than first projected for the coming budget year.
Prior to budget negotiations, State Sen. Buck Clarke, R-Hollandale, chair of the Appropriations Committee was optimistic about spending increases.
"With the success they've (state pre-K groups) shown, my gosh — you're talking about return on your money," he said. "That might be one of those things we try to plus up, even before we circle back to adding to the teacher pay raise that we had in place. I can see being able to invest a little more money because that's been some of the best return. We've got the test scores to prove it."
But Clarke ultimately signed off on using $2 million of the state's surplus funds to bolster a controversial school choice program that legislative leaders deemed a priority.
Pre-K spending was only increased by $170,000.
Sen. Wicker supports expedited consideration of President's nominees
This week, Senate Democrats continued their campaign of obstruction against @realDonaldTrump's well-qualified nominees. Today I joined my Republican colleagues in the Senate to set a new precedent for the confirmation of many of the President's nominees. https://t.co/QYpwVkU3ta

— Senator Roger Wicker (@SenatorWicker) April 3, 2019
Congressman Palazzo discusses Stennis Space Center with NASA Administrator
Today I met with the NASA Administrator, @JimBridenstine to discuss the continued role Stennis Space Center will play in the next era of space exploration.

We know that to get to space, you have to go through Mississippi. pic.twitter.com/tXYqQlc91j

— Cong. Steven Palazzo (@CongPalazzo) April 3, 2019
Congressman Thompson announces hearing on domestic terrorism
Yesterday, Chairman @BennieGThompson released a statement on these reports.

The Committee will be holding a hearing on domestic terrorism on Wednesday, May 8th.

Read the full statement below: pic.twitter.com/znMHxWemaJ

— House Homeland Security Committee (@HomelandDems) April 3, 2019

State representatives Rob Roberson and Cheikh Taylor said they're happy with the work that was accomplished at the state capital this year.
However, the two admit there's still more work to be done.
"I think they went pretty good," said Roberson, District 43 State Representative. "You always have things that you enjoy doing and seeing that make it through, and there are things that you don't necessarily like to see through, but that's with every session."
"We've had some upswings, we had some things that we can be proud of that we took home, but there was a lot of dissension, there was a lot of skulduggery, and hiding money in bills and things of that nature," said Taylor, District 38 State Representative.