The American Humanist Association sent a letter Thursday to the state's revenue commissioner and attorney general. It demands that Mississippi either set a new standard license plate design without a religious phrase or allow people to get another license plate design without paying an extra fee.
The association says it could sue Mississippi if the change is not made.
Revenue Commissioner Herb Frierson says he's asking lawyers to review the letter.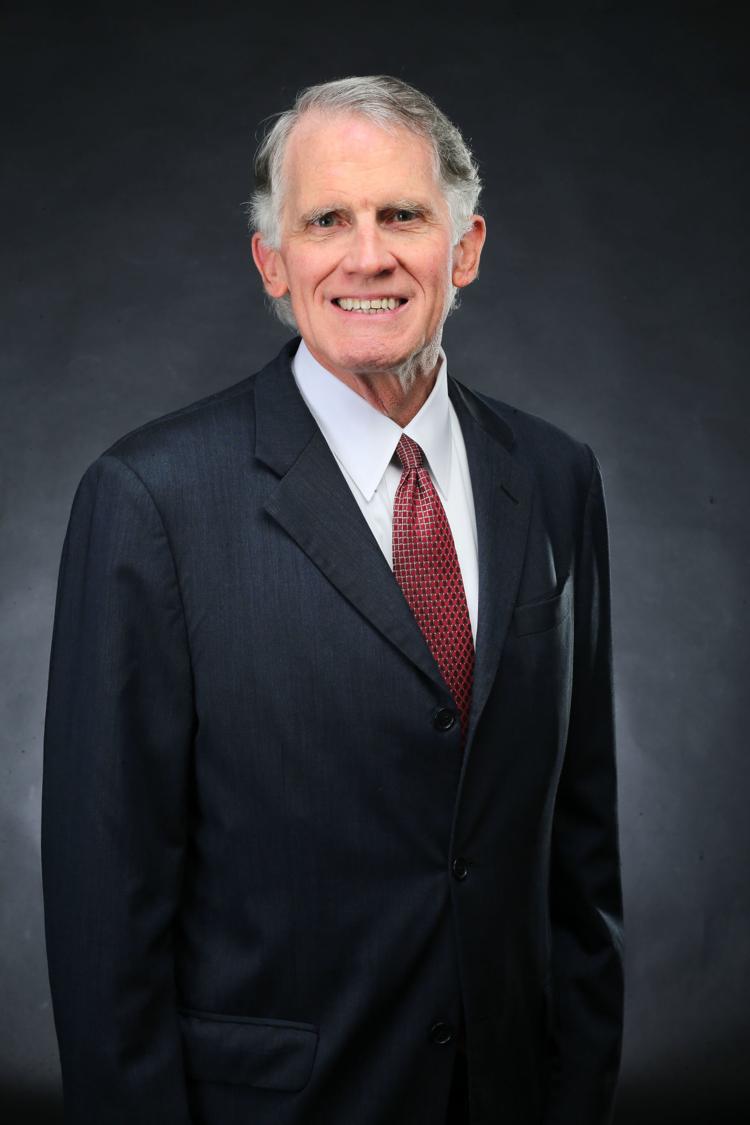 Aspiring attorney general Andy Taggart believes his legal experience and personal passion on key issues set him apart as the best candidate in the race.
As part of a statewide campaign tour, Taggart rolled through Tupelo Tuesday in his campaign bus to pitch himself for statewide office.
Following the 2012 suicide of his youngest son after a struggle with drug abuse, Taggart and his wife, Karen, have become vocal advocates for efforts to aid drug users.
"I just can't shake the conviction that this is the way for me to try and redeem our loss and lead Mississippi into the future," Taggart said in an interview with the Daily Journal.
U.S. Senators Roger Wicker and Cindy Hyde-Smith have voted in support of a new effort to overcome ongoing Democratic filibusters of Trump nominees.
Hyde-Smith, who serves on the Senate Rules Committee, said Democratic obstructionism to hundreds of people nominated by President Trump is having an effect on how federal services are delivered to Mississippians.
"The irrational obstruction of President Trump's nominees has real-world consequences for Mississippians and all Americans," said Hyde-Smith. "We have a real problem when potential disaster response to Mississippi could be hindered because Democrats are holding up noncontroversial and fully-capable nominees for no good reason."
Senator Wicker has spoken on multiple occasions about the harms of Democratic delays of the President's nominees. Specifically speaking about legislation he supported that would have reduced the debate time for most nominees.
Kent McCarty is the newly elected Mississippi House District 101 representative…
…McCarty says his focus while in office is to make sure educators and administrators have a voice at the state capitol.
"I'd like to be able to be involved in some positive change in education in Mississippi. I want to work with teachers, administrators and people who are involved in the education community. I want to make some positive changes, things teachers have been talking about for years," explained McCarty.
A committee chaired by Senator Roger Wicker has launched an investigation. 
Following the recent deadly plane crashes in Indonesia and Ethiopia, the Senate Commerce, Science, and Transportation Committee has opened an investigation into any potential connection between the crashes and inadequate training and certification of Aviation Safety Inspectors who may have participated in the evaluation of the Boeing 737 Max 8 aircraft. 
In a letter sent to FAA Acting Administrator Daniel Elwell, Wicker stated that information from whistleblowers states that numerous FAA employees did not receive the proper training to evaluate the aircraft and that the FAA knew about the inadequate training before the crashes. 
Sen. Hyde-Smith discusses rural hospital needs
We must keep working to find strong actions that we can take to help rural hospitals in Mississippi stay open. Rural hospital closures have reached a very critical point in our state.https://t.co/J203JeyG8l pic.twitter.com/vrK4qjbO7f

— U.S. Senator Cindy Hyde-Smith (@SenHydeSmith) April 4, 2019
A USA Today investigation found Mississippi — which has fewer than 3 million residents — has more model bills introduced in its Legislature than any other state in the country.
Bills about donor privacy, abortion, divesting from Iran and many other issues frequently come from outside Mississippi's borders.
Most never end up becoming law.
But some do. They have restricted abortion rights and public benefits and have changed policies on drugs, charter schools and much more.
Both Democrats and Republicans have successfully passed model bills in recent years.