Sen. Hyde-Smith discusses bill to regulate lab-grown meat
Senator Hyde-Smith discusses bill (S.1056) to regulate lab-grown meat. pic.twitter.com/1aLVPuc7Q2

— U.S. Senator Cindy Hyde-Smith (@SenHydeSmith) April 10, 2019
Lynn Fitch, Ken Starr on with JT on SuperTalk
I am so excited to be on @thejtshow with Ken Starr today! https://t.co/xUkzKJYfZW

— Lynn Fitch (@LynnFitch) April 11, 2019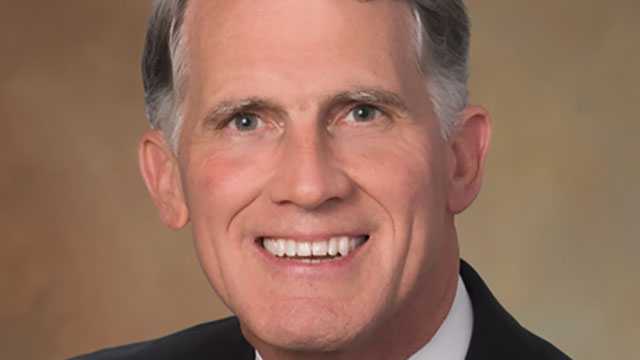 A white Republican running for Mississippi attorney general said he's "embarrassed" and regrets taking part in a college skit 40 years ago in which other actors wore blackface.
Andy Taggart said Thursday he doesn't remember the skit.
A photo in the 1979 yearbook for Mississippi College shows Taggart and three other white students depicting poker players during recruiting for a social club at the Baptist school. A person in blackface was speaking to them.
MEC honors Gov. Bryant
Thank you to @MECStateChamber for inviting me to speak at your annual meeting. I am humbled by the gratitude shown for myself and @FirstLady_MS during the event. Serving the businessmen and women of Mississippi each day is a privilege. pic.twitter.com/joeBebWpTY

— Phil Bryant (@PhilBryantMS) April 11, 2019
The Mississippi State Board of Education (SBE) has voted to place the Humphreys County and Yazoo City school districts in the state's first 'Achievement School District', which will launch in the 2019-20 school year.
A state law enacted in 2016 requires the SBE to intervene in persistently failing school districts by placing the districts in a state-run Achievement School District (ASD).
Districts that are rated "F" for two consecutive years or two out of three consecutive years, encompass 50% or more F-rated schools and/or have 50% or more of their students attending F-rated schools are subject to inclusion in the ASD.
Based on statewide accountability grades for the past three years, five districts meet all three criteria for the ASD: Humphreys County, Yazoo City, Amite County, Jefferson County and Clarksdale Municipal.
Hyde-Smith introduces KIDS Act
Federal law doesn't wholly criminalize selling a child. I've introduced the KIDS Act to fix that by making it illegal to sell a child for ANY purpose. Pleased to have @SenatorWicker @SenCapito @MarshaBlackburn @SteveDaines as cosponsors. pic.twitter.com/aANYrq3lcb

— U.S. Senator Cindy Hyde-Smith (@SenHydeSmith) April 11, 2019
Bryant signs bill investing in Ingalls
I was very proud to sign HB 983 after this year's legislative session. This is the last tranche of the state's investment in the "Shipyard of the Future" at Ingalls. $200M state investment. Ingalls greatly exceeded the $400M match requirement. Largest private employer in MS. pic.twitter.com/cuIEKRUix1

— Phil Bryant (@PhilBryantMS) April 12, 2019
WJTV – Mississippi Capitol loses its World War I cannons