Gov. Bryant signs executive order creating Mississippi Rural Health Care Task Force
I signed Executive Order 1438 this morning creating the Mississippi Rural Health Care Task Force that will study the state of rural health care in Mississippi. A written report will be delivered to my office by 9/30/19 incorporating the directives of the Order. pic.twitter.com/T8400RbpRd

— Phil Bryant (@PhilBryantMS) April 26, 2019
"We call upon Governor Bryant to immediately fix the so-called $14 million "error" that denies a large number of public school teachers the $1,500 raise we believed we passed in Senate Bill 2770 during the regular session," the statement reads.
"We advise that he implement the power granted to him years ago by the Legislature to single-handedly move dollars from the Rainy Day Fund to close the funding gap," the statement reads. "We believe this would be the quickest, easiest and most logical action he can take to address the issue. Any subsequent budgeting adjustments to the Rainy Day Fund and teacher pay can be handled in January 2020 with the start of the new term."
While Democrats attempt to place the blame upon Governor Bryant and leadership in the Senate and House, Republicans like Representative Becky Currie aren't standing for it.
"I'm here to tell you that the Department of Education apparently can't count," said Currie. "You know, we pay a superintendent more than any other state in the United States and we depend on her to give us the information that we need and apparently they can't count. Everybody knows that there are different paid teachers. Career and technical teachers are paid by the federal government and they are in a different stack, but when we ask for those numbers, we expect them to be able to give us the right numbers."
The governor of Mississippi says he is disappointed in a decision by his counterpart in New Jersey to remove the southern state's flag from a park overlooking the Statue of Liberty.
Republican Mississippi Gov. Phil Bryant said in a statement Friday that "I'm disappointed in Gov. Murphy's actions. As I have repeatedly said, the voters of Mississippi should decide what the state flag is or is not."
The Mississippi flag includes the Confederate battle emblem in the upper left corner.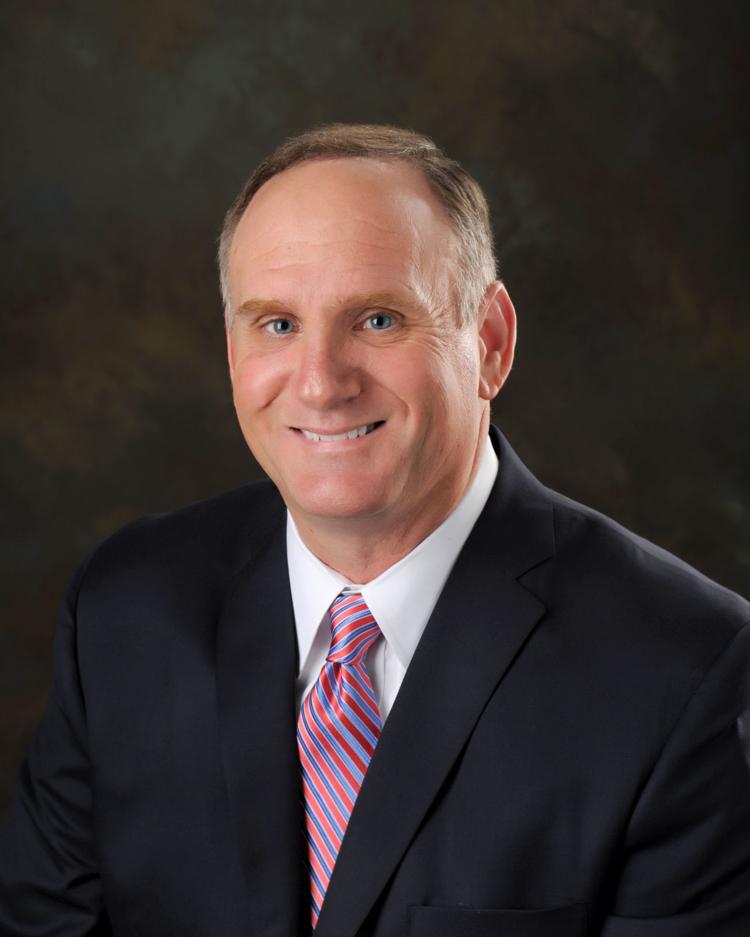 Attorney general candidate Mark Baker has falsely claimed the endorsement of at least two sheriffs, including Lee County's Jim Johnson.
Baker is one of three Republicans seeking the office of attorney general and on Thursday afternoon, his campaign publicly claimed the endorsement of 12 sheriffs in the state.
But several sheriffs didn't know anything about it…
…On Friday, Baker's campaign manager Chet Martin acknowledged the error and apologized.
"There was a miscommunication between sheriffs Johnson and Hodge and the campaign," Martin told the Daily Journal. "We sincerely apologize for the mistake and we hope to earn their endorsement in the future."
Bryant communications director heads to private sector
Proud of so many members of my staff who have left to pursue great opportunities. They work tirelessly to make Mississippi the best it can be. pic.twitter.com/5uzGeC4DOp

— Phil Bryant (@PhilBryantMS) April 26, 2019
A Mississippi law banning most abortions starting at about six weeks of pregnancy is unconstitutional and will make the procedure "virtually unavailable" in the state, reproductive rights attorneys say.
In a court filing Thursday, the attorneys gave detailed arguments about why they want a federal judge to block the law from taking effect July 1.
State attorneys wrote last week that Mississippi has an interest in preserving fetal life "from the moment of conception."
Hyde-Smith, Guest seeks to rename Brookhaven post office for 3 fallen officers
Yesterday, @SenHydeSmith & I announced our companion bills that would rename the Brookhaven post office after three fallen officers, Deputy Donald William Durr, Cpl. Zach Moak, & Patrolman James White.
https://t.co/itjfa7Wc9u

— Congressman Michael Guest (@RepMichaelGuest) April 26, 2019
Thompson gives commencement address at Rust College
Today I am excited to deliver the commencement address to the graduates of Rust College. Help me in congratulating all graduates this year!

— Bennie G. Thompson (@BennieGThompson) April 28, 2019
Palazzo: The wall is being built
Great news! The wall is being built despite the Democrats' choice to continue denying the existing crisis.

Build the wall. Close the loopholes. Stop the crisis.https://t.co/T1Abv9aIZT

— Cong. Steven Palazzo (@CongPalazzo) April 26, 2019
Well, some things are good, but some are far from good. One is population growth, rather, lack thereof.
As Jack Schultz noted in his best seller Boomtown USA, population growth is one the best indicators of an area's prosperity. People, especially young people, gravitate to booming economies with good quality of life.
So, when you talk to your favorite politicians, ask them to explain why all those good things happening in Mississippi are not resulting in population growth.