Three Mississippi lawmakers are retiring as of Monday, when the new state budget year begins.
Republican Sen. Tommy Gollott of Biloxi, Democrat Sen. Bob Dearing of Natchez and Democratic Rep. David Myers of McComb are leaving six months before the end of the four-year term. They had already said they wouldn't seek re-election this year, and their seats will be filled in the November election…
…Republican Cory Wilson of Madison left the House in February to take a nonpartisan position as a state Court of Appeals judge, and Republican Videt Carmichael of Meridian left the Senate in April to serve on the Mississippi Community College Board.
Republican Gov. Phil Bryant will not set special elections to fill any of the five seats, and the vacancies may have little practical impact. Legislators will return to the Capitol only if Bryant calls a special session before January.
Lt. Gov. Tate Reeves has taken his campaign for the Republican gubernatorial nomination back to DeSoto County, speaking this week to party faithful in Southaven.
While the candidates, Reeves, former state Chief Supreme Court Justice Bill Waller Jr. and Hernando state Rep. Robert Foster are all making separate appearances before county Republicans, they all will be appearing together at least one time before the Aug. 6 primary election.
That will be when WJTV-TV in Jackson will host a debate between the trio the station plans to televise live on July 23, just a few short weeks before the August primary vote.
Here are some of the measures passed by the Legislature and signed by Republican Gov. Phil Bryant:
CRIMINAL JUSTICE — House Bill 1352 eases penalties on some Mississippians accused or convicted of crimes. It stops automatic suspension of driver's licenses for nonpayment of fines or for simple drug possession. It also creates "intervention courts" to handle cases involving veterans, drugs and mental health issues…
…TEACHER PAY — Senate Bill 2770 authorizes a $1,500 pay raise for teachers.
…CHURCH PROTECTION — House Bill 390 says retired law enforcement officers may work in security for churches or other houses of worship and may be immune from civil lawsuits in that role…
…COUNTY OFFICIALS' PAY — Senate Bill 2827 creates a task force to study salaries of county officials and to make long-term recommendations. This part of the law takes effect July 1. Other parts of the same law will authorize pay raises for county supervisors, chancery clerks, circuit clerks, tax collectors, tax assessors and other county officials, beginning in January.
SOS candidates Britton, Watson to debate on Gallo Show on SuperTalk
Secretary of State candidates PSC Commissioner Sam Britton and state Sen. Michael Watson will debate on the Paul Gall Show on SuperTalk Radio tomorrow (July 2) in the 7am to 8am hour.
Wicker, Hyde-Smith, Palazzo announce $2M grant for USM Marine Research Center
Today @SenHydeSmith, @CongPalazzo, & I announced a $2.0M grant for @MDEQ to upgrade @SouthernMiss's Marine Research Center. This award will help USM continue advancing our state's blue economy. Read more here. ⤵ https://t.co/kv1r46PpKK

— Senator Roger Wicker (@SenatorWicker) June 28, 2019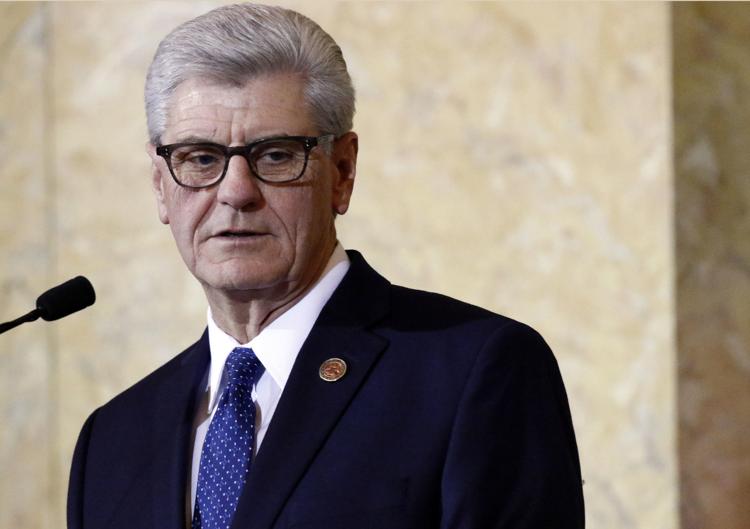 As District Attorney Doug Evans decides whether he will try Curtis Flowers a seventh time for murder, Mississippi Governor Phil Bryant has the power to shuffle the authorities involved in the case.
According to Mississippi law, a governor can write to the attorney general and ask him to assist Evans in the case.
"The Attorney General shall, when required by the public service or when directed by the Governor, in writing, … assist the district attorney there in the discharge of his duties and in any prosecution against a state officer," according to statute.
Palazzo seeks study by MS River Commission
I've sent a letter to the President of the MS River Commission requesting a comprehensive study to determine if current flood design is consistent with modern technology and flood standards.

Read more: https://t.co/KdawAwvvSi pic.twitter.com/evNzMck7eF

— Cong. Steven Palazzo (@CongPalazzo) June 28, 2019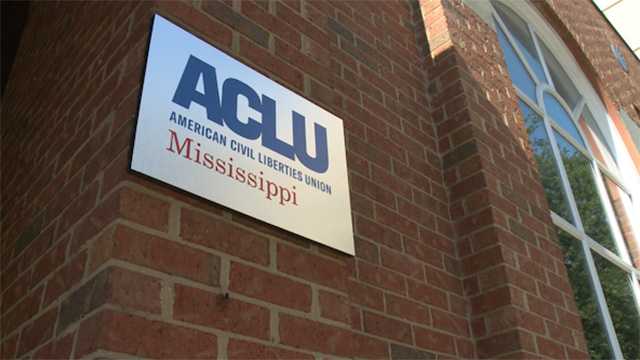 The executive director of the American Civil Liberties Union of Mississippi is stepping down as she runs for statewide office.
Jennifer Riley Collins of Clinton is the only Democrat running for attorney general. Three Republicans are in the race, and she will face that party's nominee in the Nov. 5 general election.
Bryant to announce major economic development initiative at Stennis
Please join us Monday, July 1 at Noon @Visit_INFINITY for a very important announcement by @GovPhilBryant . We're excited, and you should be too! @HancockChamber @relativityspace pic.twitter.com/Rh7FpqXcDI

— Hancock County, MS (@HancockCountyMS) June 29, 2019
The Mississippi Development Authority will lead a multi-sector business development mission to Chile from August 26-30. Mississippi companies interested in expanding or initiating trade in the Chilean market are invited to participate. The trip also will give participants the opportunity to attend or exhibit at Expo Hospital, one of South America's largest medical trade shows and conferences.
"The upcoming business development mission to Chile will give the Mississippi delegation an abundance of opportunities to initiate new business partnerships by connecting with qualified buyers," said MDA Executive Director Glenn McCullough, Jr. "Chile is an extremely competitive country, so there is no better time than now for Mississippi companies to expand trade into this strategic market."
Bryant to Sarah Sanders: Put me down as a volunteer when you run for Arkansas Governor
When you are ready to run for Governor of Arkansas please put me down as a volunteer. Your dad was a big help to me and I can't wait to return the favor. https://t.co/o67Uzy08N2

— Phil Bryant (@PhilBryantMS) June 28, 2019
Congressman Thompson says Feds not ready to handle intensifying natural disasters
"Recent hurricanes…have shown that the Federal government is not sufficiently prepared to handle the magnitude of intensifying natural disasters we now face."

Read about Chairman @BennieGThompson's new bill to improve FEMA's advance contracting process: https://t.co/EoNddLctsj pic.twitter.com/awmgAPWKTj

— House Homeland Security Committee (@HomelandDems) June 28, 2019