The deadline to register to vote in the 2019 statewide primary elections is quickly approaching.
Monday, July 8, is the deadline to register to vote in the Aug. 6 primaries.
In one of the three states electing governors in 2019, Reeves, a former state treasurer, was thought to be facing a stiff challenge for nomination from Chief Justice William Waller, Jr.
Morever, both Reeves and Waller were considered vulnerable to the man half-jokingly referred to as "the only white Democrat office-holder left in the Deep South"— four-term State Attorney General Jim Hood, prosecutor of white supremacists as well as major corporations, and the only Democratic statewide office holder in Mississippi.
But Impact Management Poll, a product of "Y'All Politics," showed Reeves clobbering Waller, namesake son of former Democratic Gov. (1971-75) William Waller by 50 percent to 19.48 percent.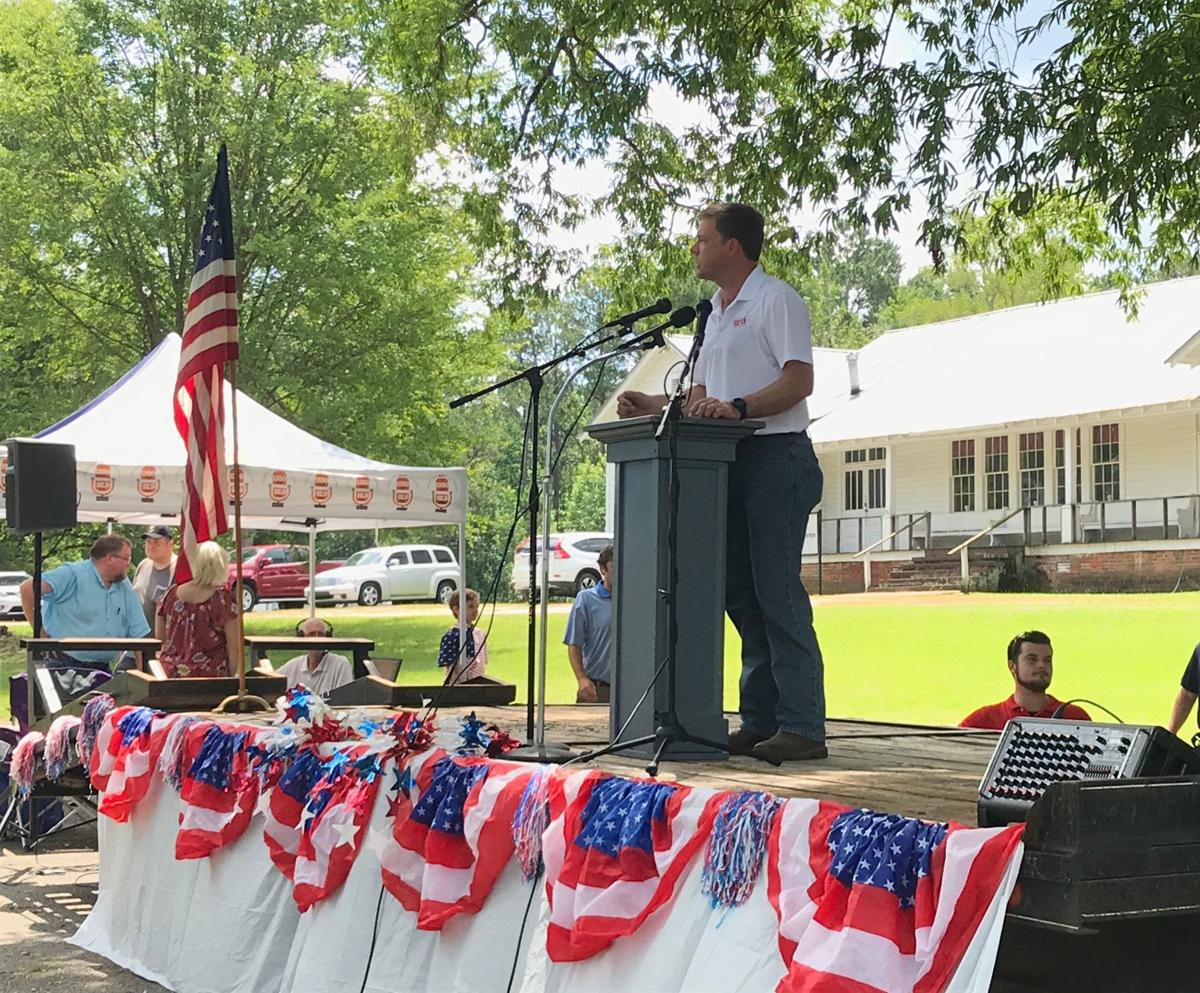 Bill Waller, the former chief justice of the Mississippi Supreme Court, said the state must give public educators a pay raise, repair roads and bridges and expand healthcare in order for the economy to grow at a substantial rate…
…State Rep. Robert Foster, another Republican candidate, touted his experience as a business owner and had a different approach to the economy saying the state should adopt a flat tax structure to allow more businesses to come to the state and have more young people state in the state…
…Lt. Gov. Tate Reeves, the third GOP candidate, differed from the rest of his Republican opponents and attacked Attorney General Jim Hood and associated him with "the party of Nancy Pelosi and Chuck Schumer." Reeves said his vision for the state was growing the economy and having a fiscally responsible government.
Several candidates for Mississippi governor have answered a questionnaire from a public education advocacy group called The Parents' Campaign, but Republican Tate Reeves has not…
…The Parents' Campaign, formed in 2006, has pushed for MAEP funding. One question the group asked candidates was: "Will you oppose vouchers that send taxpayer dollars to private schools, religious schools, home schools or virtual schools?"
Waller responded: "We need to focus on letting the current laws regarding charter schools work and examine the results before making any further decisions on vouchers. We need to instead focus on increasing teacher pay to retain and attract quality teachers, and reexamine the testing systems in place to make sure we don't have too many burdensome tests that don't necessarily measure success."
Foster did not answer the questionnaire.
Hood responded: "Mississippi's public schools are severely underfunded, and we rank near the bottom in per pupil spending on education. I don't think we should take taxpayer dollars away from our public schools and put them into the hands of private organizations that aren't held to the same accountability standards as our public schools."
Both the Republican and Democratic primaries for Governor could see runoffs. Bill Waller, Robert Foster and Tate Reeves are seeking the Republican nomination.  Albert Wilson, Gregory Wash, Jim Hood, Michael Brown, Robert Ray, Robert Shuler Smith, and Velesha Williams are seeking the Democratic nomination.
The other statewide race with a potential runoff is the Republican primary for Attorney General. There Andy Taggart, Lynn Fitch, and Mark Baker are running…
…The only other non-local races where a runoff could happen are the Republican primaries for Northern District Transportation Commissioner where A. Hathcock, Geoffrey Yoste, Jeremy Martin, John Caldwell, and Trey Bowman are running and for Southern District Transportation Commissioner where Chad Toney, Tom King, and Tony Smith are running, and the Democratic primary for Central District Public Service Commissioner where Bruce Burton, De'Keither Stamps, Dorothy Benford, and Ryan Brown are running.
The great lack of potential statewide runoffs poses risks for the heavyweight favorites in the race for Governor. Should either Reeves or Hood, or both, end up in runoffs, turnout will be problematic. 
As a Mississippi state senator, I can't blame Chris McDaniel for not getting involved in local Jones County political races. However, I still wish he would. But that doesn't mean we don't know where he would stand on certain candidates...
…Therefore, we know that McDaniel would be horrified that some of his supporters would vote for a corrupt, debate-dodging, power-hungry, tax-raising, publicity-seeking, part-time sheriff and swamp creature like Alex Hodge.
Well, here is a fake interview between the Leader-Call and McDaniel using questions we would love to ask him but answering using Chris' OWN WORDS that can be found on his Facebook page.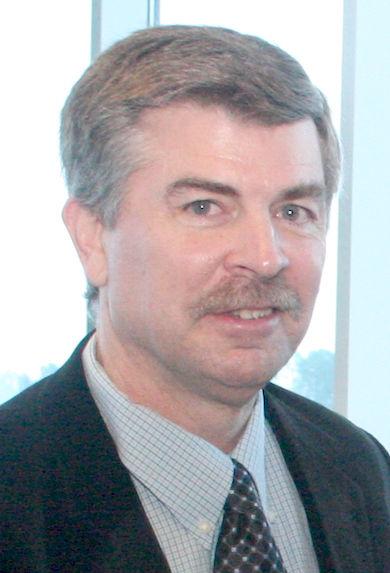 Jim Cegielski is publisher of the Leader-Call. He lives in Laurel.
This week, a new group will consider what growing hemp might mean for Mississippi's economy, and you're invited to weigh in on the discussion. Legislators created the Hemp Cultivation Task Force, and the group has its first meeting Monday at the state Capitol. (See the full meeting agenda below.)
A news release from state Agriculture Commissioner Andy Gipson says topics will include regulation and cultivation of hemp, the cannabis research program at the University of Mississippi, current issues related to cannabis and law enforcement issues about hemp.
The U.S. Congress last year approved allowing production of non-intoxicating hemp in heavily regulated programs.
Dem AG candidate Collins shares "passing the baton" photo with Harris
Passing the baton!
From a former Attorney General to a future Attorney General.

Ready to Serve!#DeterminedtobeAG pic.twitter.com/wJ0EWf09Xn

— Jennifer for AG (@JenniferforAG) July 6, 2019
Another battle is brewing between the City of Biloxi and the Secretary of State's office after the city council voted Tuesday night to approve construction of a pier at the end of Veterans Avenue.
The vote came even after the mayor and council received a letter from Secretary of State Delbert Hosemann requesting that the city "cease and desist with this attempt to option a lease of State held trust property without the State's consent."
The old Sun-N-Sand motel will be turned into a parking lot for state workers.
Glenn Kornbrek, Deputy Director of the Mississippi Department of Finance and Administration says the motel on Lamar Street and the former Wright and Ferguson Funeral Home on West Street have been bought for about $2.3 million dollars.
A proposal for annexation is being revised after some county residents in northern Mississippi said they don't want to become part of a city.
Starkville is dropping its plan to take in part of the University Estates neighborhood east of Mississippi State University.
The Starkville Daily News reports the neighborhood's residents turned out in large numbers at a hearing last month, saying they want to be left alone.