Reeves: I'm the only candidate for Governor who opposes raising the gas tax
I'm the only candidate in this race—Republican or Democrat—who opposes raising the gas tax. They'll make you pay more at the pump, but I say politicians should just figure it out and use the tax money we give them, not force you to hand over more.

— Tate Reeves (@tatereeves) July 18, 2019
Hood releases new campaign ad for Governor
As attorney general, I've always fought for working families and as governor, I'll continue to put working families first. #msgov #mselex pic.twitter.com/SVMNRD0maD

— Jim Hood (@HoodForGovernor) July 17, 2019
WTVA – Hood hosts campaign rally in Tupelo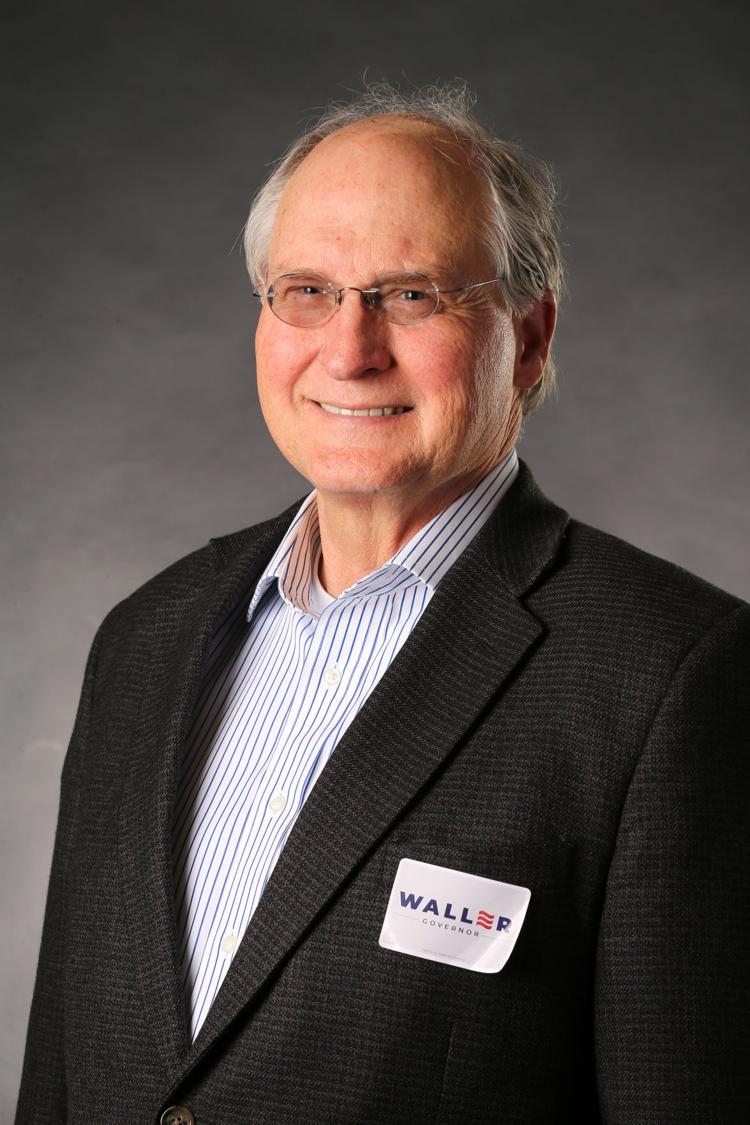 With a bevy of policy proposals and a pronounced willingness to break with his own party's leadership over issues like educational policy and infrastructure funding, Republican gubernatorial candidate William "Bill" Waller Jr. met with the Daily Journal's editorial board Thursday.
In the course of an interview with a panel of journalists and community leaders, Waller pressed his vision for the state's future, emphasizing education, healthcare and infrastructure as the core pillars of his campaign.
Waller, 67, was for 21 years a member of the Mississippi Supreme Court, 10 of those years as chief justice. His father was governor from 1972 to 1976, but this campaign cycle is the younger Waller's first foray into a partisan election.
Waller ad for Governor focuses on schools
Check out our new TV ad focused on supporting our teacher and students.

"We've got to do better. I'm running for Governor to make education a top priority because leadership matters."https://t.co/BJsLQLLADa

— Bill Waller (@BillWallerMS) July 17, 2019
Foster release ad for Governor featuring his wife
Robert is committed to putting principles over politics. As a businessman, father, outsider, and a man who puts his faith in Christ, Robert is the best choice to lead as our next governor. #mselex #msgop pic.twitter.com/cJCwU15Ws7

— Robert Foster (@RobertFoster4MS) July 18, 2019
Foster touts kids attending public school
As the only Republican candidate with kids who attend public school, I am committed to putting education first – ahead of politics. As gov, I will fight to remove burdens that complicate teachers' jobs & provide more competitive salaries for those educating MS's future workforce.

— Robert Foster (@RobertFoster4MS) July 18, 2019
WTOK – State Treasurer candidates visits Meridian
State Sen. Michael Watson faces Public Service Commissioner Sam Britton in the Aug. 6 primary. Current Secretary of State Delbert Hosemann is running for lieutenant governor...
…Watson's latest TV ad hits Britton for prior ties to the Democratic party. But its central claim is that Britton spent $6,000 in taxpayer money last year for stays in the "Greek Suite" at the Fairview Inn, while in Jackson for commission meetings…
…State records show Britton has charged the state about $57,000 for travel-related expenses since he took office in 2016. That amount falls between his fellow commissioners Cecil Brown, who spent about $3,600, and Brandon Presley, who spent about $97,000. As a senator, Watson charged about $54,000 in travel over the same period. 
WTOK – Bailey brings PSC campaign to Meridian
The Mississippi Supreme Court is suspending a judge 30 days without pay after a professional group found he violated conduct standards by improperly helping one person charged with prostitution and trying to help another charged with marijuana possession.
Justices Thursday are also publicly reprimanding the judge, Frank Sutton of Hinds County Justice Court.
The Mississippi Commission on Judicial Performance found Sutton asked an investigator in 2018 to "help him out" because Sutton knows relatives of a woman charged with prostitution. The investigator refused, and Sutton remanded the charge, which means it wasn't prosecuted.
Wicker reintroduces flood insurance reform bills
The ongoing flooding in the Delta & the deluge of water brought by Hurricane Barry are reminders that Mississippians need access to affordable, quality #floodinsurance protections. Today I introduced three proposals that would help. #NFIP https://t.co/1wG4vvAfQC

— Senator Roger Wicker (@SenatorWicker) July 18, 2019
Hyde-Smith pushes USDA for CWD solutions
During today's Senate Agriculture Committee hearing, I sought a strong commitment that solutions to chronic wasting disease in deer will be a priority for researchers at the U.S. Department of Agriculture, as stipulated in the 2018 Farm Bill. https://t.co/O9AG6wJJnF pic.twitter.com/TU8CR5OB4F

— U.S. Senator Cindy Hyde-Smith (@SenHydeSmith) July 18, 2019
Congressman Thompsons supports raising minimum wage to $15
Americans across the country are working longer hours and still struggling to make ends meet. The federal minimum wage has not been raised since 2007. Since Mississippi doesn't have a minimum wage law I am proud to support the Raise the Wage Act! pic.twitter.com/HKSouSK2pc

— Bennie G. Thompson (@BennieGThompson) July 18, 2019
Mississippi marine officials report seafood caught locally is safe to eat, and Gov. Phil Bryant is backing that statement and encouraging people to eat local. The push comes as "no swimming" advisories are posted along our beaches from the algae bloom caused by the Bonnet Carré Spillway openings…
…Getting in the water on the Gulf Coast is still out of the question. Tests performed a month ago revealed low salinity levels that led to an algae bloom from the fresh water intrusion from the Bonnet Carré Spillway openings. That algae can cause toxins harmful to humans. Since then, officials have closed waters in South Mississippi, but the toxins aren't in the fish tested offshore, according the DMR.
Wicker promoting Hot Cars Act for child safety alert system
I would also urge my colleagues to pass the #HOTCARS Act, which would require all new passenger vehicles to be equipped with a child safety alert system. Let's get this important legislation to the President's desk before the end of the summer. https://t.co/M1dg40b8qE

— Senator Roger Wicker (@SenatorWicker) July 18, 2019

Two liquefied national gas plants south of Pascagoula were approved Tuesday by the U.S. Federal Energy Regulatory Commission, according to reports by the Houston Chronicle and other media.
The Chronicle said the FERC approved the Gulf LNG project in a 3-1 vote Tuesday, and it is the fifth LNG export project the agency has approved this year as it catches up with a backlog of applications.
The Pascagoula facility was the oldest application still awaiting approval from the FERC.