Sen. Wicker on Mueller hearing: No collusion, no conspiracy, no obstruction
There was no collusion, no conspiracy, and no obstruction. Nothing in Mr. Mueller's testimony today changes these conclusions. I sincerely hope our friends on the left will move on and work with us to get some things done for the American people.

— Senator Roger Wicker (@SenatorWicker) July 24, 2019
Sen. Hyde-Smith on Mueller hearing: Get past the partisan wild goose chases
The House hearings rehashed what we already knew. There was no collusion. Let's move forward to fight Russian meddling, get past the partisan wild goose chases and work on issues that matter to everyday Americans.

— U.S. Senator Cindy Hyde-Smith (@SenHydeSmith) July 24, 2019
WJTV – State Audit Report finds DHS failed to meet federal requirements for fourth year in a row
"Getting to a runoff I think would be a great accomplishment for Justice Waller," Steffey said. "I think for Justice Waller getting into a runoff and going head to head with Tate Reeves is a promising development."…
…"I think there is a lot of separation between the top two candidates, Reeves and Waller, but it doesn't take much, even 10%, could mean the difference between an outright victory for a candidate in the runoff," said Steffey. "So, I wouldn't at all be surprised on the Republican side a runoff three weeks from the upcoming election day."
Much of the same elements hold true for the Democratic side in the gubernatorial race, according to Steffey. He said two top contenders are Mississippi Attorney General Jim Hood and Hinds County District Attorney Robert Shuler Smith. Smith has won many elections in Hinds County and is an experienced politician taking on the seasoned candidate, Hood.
WTOK – Attorney General candidate Andy Taggart visits the MAX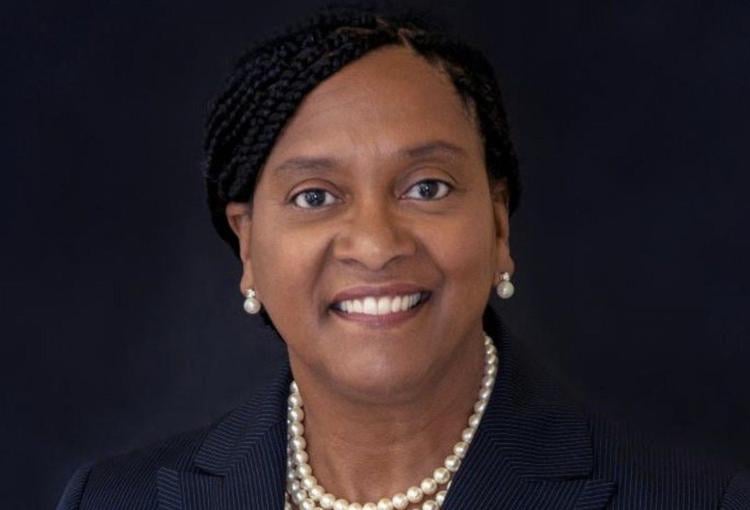 Velesha Williams is a newcomer to state politics, but she wants to perform an upset in the Democratic gubernatorial primary with a message of redirecting state funds toward repairing infrastructure and improving the state's education and healthcare systems.
Williams, a former officer in the U.S. Army and a former public school educator, said she was enjoying retirement, but felt led to run for governor after feeling God tell her to run for the highest position in state politics.
The core message Williams is promoting is improving the lives of all Mississippians and bringing the state up from its last place rankings in education and healthcare.
Gov. Bryant promotes job creation in Mississippi
So far this year 19,074 businesses have been created in Mississippi. #MSWorks https://t.co/Ye3YrCct8b

— Phil Bryant (@PhilBryantMS) July 24, 2019
Treasurer candidates McRae releases ad featuring Bryant
I'm proud to have the support of @PhilBryantMS in our campaign for State Treasurer. I ask for your vote and support in the Republican primary on August 6th. #mselex pic.twitter.com/gjlAHSOjZp

— David McRae for Treasurer of Mississippi (@DavidMcRaeMS) July 25, 2019
U.S. House members from three Gulf Coast states are backing their governors' request for a fisheries disaster declaration, saying freshwater flooding into saltwater ecosystems has killed oysters and hurt the fishing industry.
The letter released Wednesday asks Commerce Secretary Wilbur Ross for the disaster declaration sought by the governors of Mississippi, Louisiana and Alabama. A news release says seafood and recreational fisheries have been harmed by a deluge of freshwater from a spillway west of New Orleans, diluting normally brackish and salty waters.
*** The letter released Wednesday was signed by House Republican Whip Steve Scalise of Louisiana, Cedric Richmond, D-La., and Republicans Garret Graves and Clay Higgins of Louisiana, Steven Palazzo, of Mississippi, and Bradley Byrne, of Alabama.***
Lott releases ad in Central PSC race
The Mississippi Department of Child Protection Services is celebrating a new record for the number of foster children who now have adoptive homes.
According to CPS, 657 adoptions were finalized between July 1, 2018 and June 30th of this year. 647 adoptions were finalized the previous year.
So far this month, another 23 adoptions have been finalized, with 129 more waiting for final approval by courts.
Preliminary data show Mississippi's employers set another new record for payrolls in June.
Payrolls – which are economists' top labor market indicators – rose slightly to 1.17 million people in Mississippi last month. That's 14,000 more than in June 2018.
The state's unemployment rate held steady at 5% from May to June. That's above June 2018's 4.7% rate.
Wicker reintroduces Energizing American Shipbuilding Act
A strong domestic maritime industry is essential for our national defense. The Energizing American Shipbuilding Act would help ensure the U.S. has enough American-flagged, crewed, & built ships to transport its energy exports in times of conflict. https://t.co/qlNdUGrHmY

— Senator Roger Wicker (@SenatorWicker) July 24, 2019
Congressman Guest backs Israel
The BDS Movement is a thinly veiled antisemitic campaign to harm the people of Israel. The Senate passed bi-partisan anti-BDS legislation, but Democrats in the House refuse to support our strongest ally in the Middle East with sensible legislation. pic.twitter.com/fRkToJptke

— Congressman Michael Guest (@RepMichaelGuest) July 23, 2019
Chickasaw County government will have to pay a former county employee a $203,000 judgment who claimed in a lawsuit he was fired for running for sheriff, according to a ruling by The Fifth Circuit U.S. Court of Appeals.
Last year, U.S. District Judge Sharion Aycock upheld an $83,000 jury award from 2017 and she added three years of front pay of more than $120,000 to the judgment in favor of Lamon K. Griggs in his lawsuit against the Chickasaw County Board of Supervisors.
Now the 5th Circuit U.S. Court of Appeals has upheld the ruling in favor of Griggs, saying there was evidence to support that a majority of the Board of Supervisors had a retaliatory motive in the firing.
"The evidence is sufficient to support the jury's verdict," a three-judge panel of the Court of Appeals said.