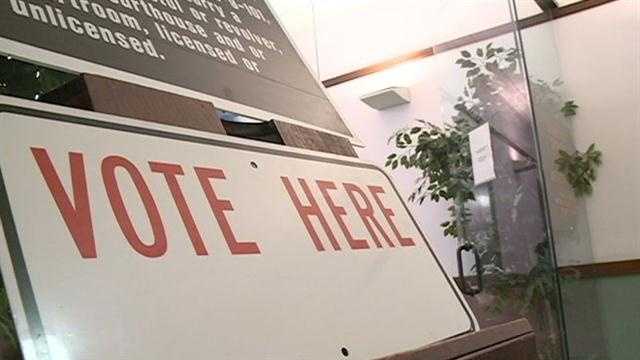 The primary elections, which are conducted by political parties, are Aug. 6. Polls are open from 7 a.m. to 7 p.m. Voters must along party lines during the primary election…
…Voters must show photo identification at the polls. A voter without an acceptable form of photo I.D. may cast an affidavit ballot, which will be counted if the voter provides photo identification to the circuit clerk's office within five business days after the election…
…The Secretary of State's Office will have observers in precincts across the state during the primary election. Those who wish to report a problem at the polls can do so by calling the Election Division hotline at 601-576-2550 or 800-829-6786.
Polling locations can be found on the secretary of state's website.
Mississippians head to the polls Tuesday to decide Democratic and Republican nominees for offices from governor to county supervisor.
Ballots are headlined by parallel contests for governor. On the Republican side, Lt. Gov. Tate Reeves seeks to fend off challenges from former state Supreme Court Justice Bill Waller, Jr., and state Rep. Robert Foster.
Among Democrats, Attorney General Jim Hood is challenged by seven candidates, including Hinds County District Attorney Robert Shuler Smith and retired Jackson State University administrator Velesha P. Williams.
Dem Lt. Gov. candidate Hughes wants to debate Hosemann
LET'S DEBATE! I've proudly accepted the invitation of the Tupelo Rotary Club to participate in a televised debate on Tuesday, October 15th. It is a joint effort by Tupelo Rotary, Daily Journal, and WTVA. I will always clear my schedule for a debate.

It ALL starts with education!

— Jay Hughes (@Jay4Mississippi) August 2, 2019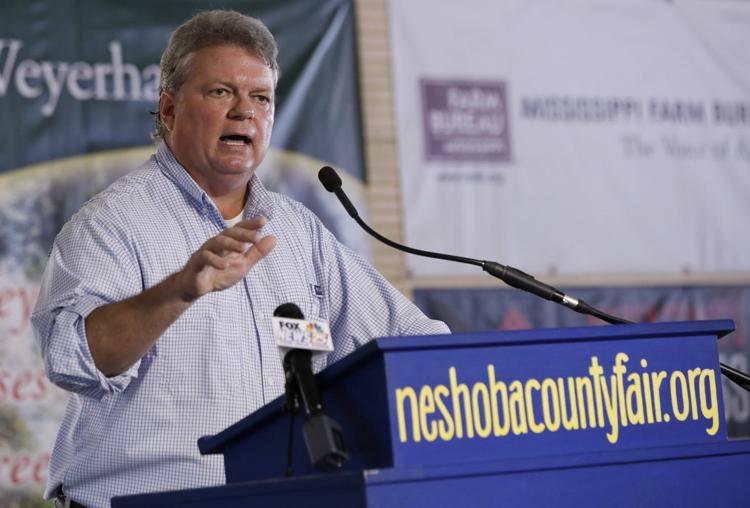 Speaking from the stage of the Founders Square pavilion, Hood clearly anticipates that he'll square off against GOP Lt. Gov. Tate Reeves in the general election.
"This race for governor is about fighting for working people," Hood said right at the top of his speech.
Hinds County District Attorney Robert Shuler Smith is aiming for Mississippi's highest office.
The Democrat is running for governor in a field of four candidates.
"This is my first time in Neshoba County speaking at the fair," Shuler Smith told a crowd under the hot pavillion Thursday.
Five days before the Democratic Primaries, Robert Shuler Smith, stomped for votes at the Neshoba County Fair in his bid for governor.
AG candidate Taggart picks up MS Right to Life endorsement
Mississippi Right to Life endorsed AT, "You have been a champion for life in MS and we look forward to your continuing efforts in defense of the right to life of all innocent human beings. We are honored to make this endorsement of your candidacy."- Sabrina Graham, President pic.twitter.com/M5iStyzVde

— Andy_for_AG (@Andy_for_AG) August 4, 2019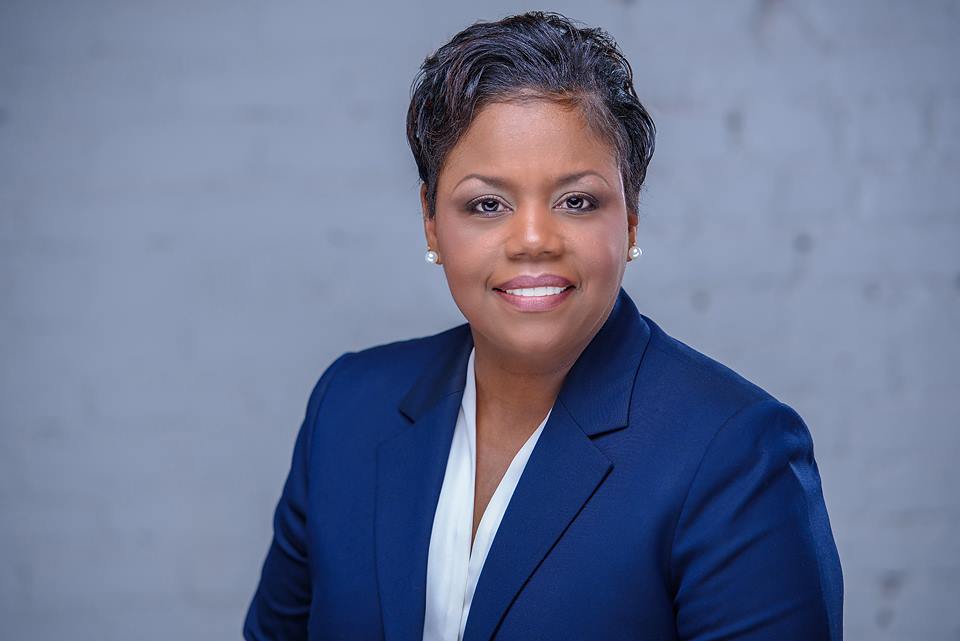 Mississippi has the highest percentage of African Americans of any state in the U.S. It hasn't elected a black official statewide in more than 130 years. Jennifer Riley Collins wants to break that streak.
To become Mississippi's first black attorney general, Collins, a decorated U.S. Army colonel and civil rights lawyer, is getting help from the country's first black attorney general, Eric Holder. He's leading a lawsuit aimed at the state's 1890 constitution, which more than a century later still has provisions expressly crafted to stop African Americans from getting elected.
If successful, the federal suit would scrap rules requiring candidates for statewide office to win both more than 50% of the popular vote and more than half the state's 122 state legislative districts — two-thirds of which are majority white. If a candidate doesn't meet both conditions, the state House of Representatives chooses the winner regardless of who got the most votes.
SOS candidate Watson endorsed by MS Right to Life
Honored to have the endorsement of MS Right to Life. As a state senator, I prioritized protecting the lives of the unborn. We need a fighter as our next Secretary of State. I'm the only candidate with a proven record of fighting for our values. #MWforSOShttps://t.co/M5oHngCvt3 pic.twitter.com/C8DxNeU7lU

— Michael Watson (@MichaelWatsonMS) August 2, 2019
South Mississippi is guaranteed to have at least four new state legislators after the 2019 election cycle concludes in November.
And the first step in that process is nine contested legislative races that will be decided in the party primaries Tuesday.
Four incumbents — state Reps. David Baria and Scott DeLano, and State Sens. Tommy Gollott and Michael Watson — are stepping down from their current posts. Gollott retired, Baria did not seek re-election and DeLano and Watson are seeking different offices. Watson is running for secretary of state and DeLano is trying to move from the House to the state Senate.
One race in South Mississippi that has been getting a lot of attention is for the District 50 state Senate seat left open by the retirement of Tommy Gollott.
In the last weekend before election day, the two Republican candidates, Biloxi councilwoman Dixie Newman and former state representative Scott DeLano, are getting off the computer and walking down the neighborhoods.
"We're just trying to make sure people know where they vote, which precincts they're going to be in and vote for me," DeLano said. "I think it's very important to look someone right in the eye and ask them for their vote."
On Tuesday, people across Mississippi will head to the polls to vote for local and state leaders. On the ballot will be candidates to help lead the Public Service Commission and Department of Transportation.
The PSC's Southern District Commissioner represents 27 counties including Hancock, Harrison and Jackson counties, regulates essential utility services such as energy, telecommunications and water, according to the PSC website.
The agency also has jurisdiction over gas pipelines and all public utilities. The commission answers complaints, handles investigations and conducts hearings based around utilities.
MDOT's Southern District Transportation Commissioner is responsible for the supervision of all modes of transportation in the state including aeronautics, highways, ports, public transit and railroads, according to the MDOT website.
Gov. Bryant orders flags at half-staff
I have asked that all flags in our state be lowered in compliance with the Presidents orders. A state executive order will be issued. The nation mourns the tragic deaths. https://t.co/OqOFA5shyJ

— Phil Bryant (@PhilBryantMS) August 4, 2019
This afternoon, Congressman Michael Guest became the first freshman Republican Member of the House of Representatives in the 116th Congress to pass a piece of legislation on the House floor.
That occurred when the 'Terrorist and Foreign Fighter Travel Exercise Act' passed after it was considered under suspension of the rules and received broad bipartisan support. 
While explaining the bill when it was introduced, Guest stated the bill enhances the U.S. government's ability to respond to terrorism by instructing the Department of Homeland Security to develop and conduct a preparedness exercise related to the detection and prevention of terrorist and foreign fighter travel.
The Mississippi Lottery Corporation (MLC) has been approved by the Board of Directors of the Multi-State Lottery Association (MUSL) as its newest member to sell Powerball and Mega Millions. The MLC anticipates sales for both games to begin in the first quarter of 2020.
As the president of a member lottery, MLC President Tom Shaheen will join the MUSL Board of Directors and the Powerball Product Group as a voting member when sales commence.
"The anticipation is extremely high for these games in Mississippi," said MLC President Shaheen. "We receive calls every day wanting to know when they will go on sale. It will be an exciting time for Mississippi. Players will no longer need to go over the border to play."
WTVA – Lottery ticket applications open for Mississippi retailers
The Executive Committee of the Mississippi Manufacturers Association (MMA) has announced that John H. McKay is the new President and CEO of the MMA. John will act as the interim President and CEO until October, at which time he will be confirmed as the full-time President and CEO by the MMA Board of Directors.
"We are excited about John assuming the position of President and CEO," said Andrew Mallinson, this year's MMA Chairman, and CEO of Multicraft in Pelahatchie. "John has helped to pass several legislative initiatives that have improved the operating conditions of our members. He has solid administrative skills and will do a fine job as our new President and CEO."
The first "day before" this year for Mississippi elections landed on August 5th. That is also the birthday of a Mississippi politician who seldom had to scurry for last minute votes. The late Congressman G.V. 'Sonny' Montgomery would have turned 99 this year. That's also about the margin of his tightest race, his 1955 election to the Mississippi State Senate over then Lauderdale County School Principal Donald Williamson.
In remembering Sonny, the stark contrast between him and today's state and national politicians stands out. Aggressive partisanship embraced today casts those from the other party as enemies. Sonny was above partisanship, seeing others as potential allies. Indeed, Sonny worked tirelessly to unite, not divide.
Former Senate Majority Leader and Republican Senator Trent Lott said at Sonny's 2006 memorial service, "A long-time Democrat, Sonny was truly above party. And no one, on either side of the aisle, ever questioned his sincerity, his integrity, or his independence. A loyal son of Mississippi, one of ours, from his birth to his passing, he really belonged to the nation. For although he saw things from the wisdom and experience of Mississippi's people, what he always looked out for was the national good."