WJTV – Reeves, Waller show clear differences in final debate
WJTV – Debate Aftermath: Analysts discuss who made strongest impression
Trump calling for Medicaid expansion repeal
There is only one Republican candidate for Governor who agrees with the President on this issue. I am for @tatereeves. https://t.co/RQxDUNrhCd

— Phil Bryant (@PhilBryantMS) August 21, 2019
The ad implied the counties that did vote for him are more intelligent about the issues than the rest of the state based on what he said during the interview, that "being close to the capital, they understand what the issues are."
Waller calls the ad's use of selected portions of his interview a "total mischaracterization."
The Democratic nominee for Mississippi governor says he wants to cut the state's 7 percent grocery sales tax in half to give working people a break.
Attorney General Jim Hood spoke Wednesday at a locally owned grocery store in the Delta town of Indianola. He said the Republican-led legislature has given millions of dollars in corporate tax breaks.
Hood says to keep cities from losing money with a grocery tax reduction, he wants to send revenue from an online sales tax to cities and counties.
Dem Lt. Governor candidate Hughes states support of current structure of PERS
PERS & Absolute Support. Some candidates have been evasive about PERS, so the the Retired Public Employees Association asked for clarity on where candidates stand on protecting PERS & the COLA check. Let me be crystal clear:

It ALL starts with education! pic.twitter.com/383x8pfoDl

— Jay Hughes (@Jay4Mississippi) August 21, 2019
Taggart talks AG runoff 
I talked to @Andy_Taggart today about his runoff election for MS attorney general. Experience matters! @Andy_for_AG#brownwaterb #mscoastlife #visitmsgulfcoast #biloxi #oceansprings #gulfport #pascagoula #mississippi pic.twitter.com/sLpHaruJ83

— Brown Water Banter (@BrownwaterB) August 22, 2019
The state auditor's office has sent an affidavit summarizing the agency's findings into allegations involving former Monroe County Sheriff Cecil Cantrell.
According to the state office, an investigation was conducted, and the affidavit was sent to the county prosecutor.
"Our understanding is the sheriff has resigned as a result," read a statement from the Mississippi Office of the State Auditor.
Congressman Thompson: Trump Admin hits "new low" in treatment of immigrants
"The Trump Administration has managed to find a new low in its continued despicable treatment of migrant children & families."

Read Chairman @BennieGThompson's statement on the Trump Administration plans to indefinitely detain migrant children & families: https://t.co/LGxsyoMYh0 pic.twitter.com/wDjsCyzam2

— House Homeland Security Committee (@HomelandDems) August 21, 2019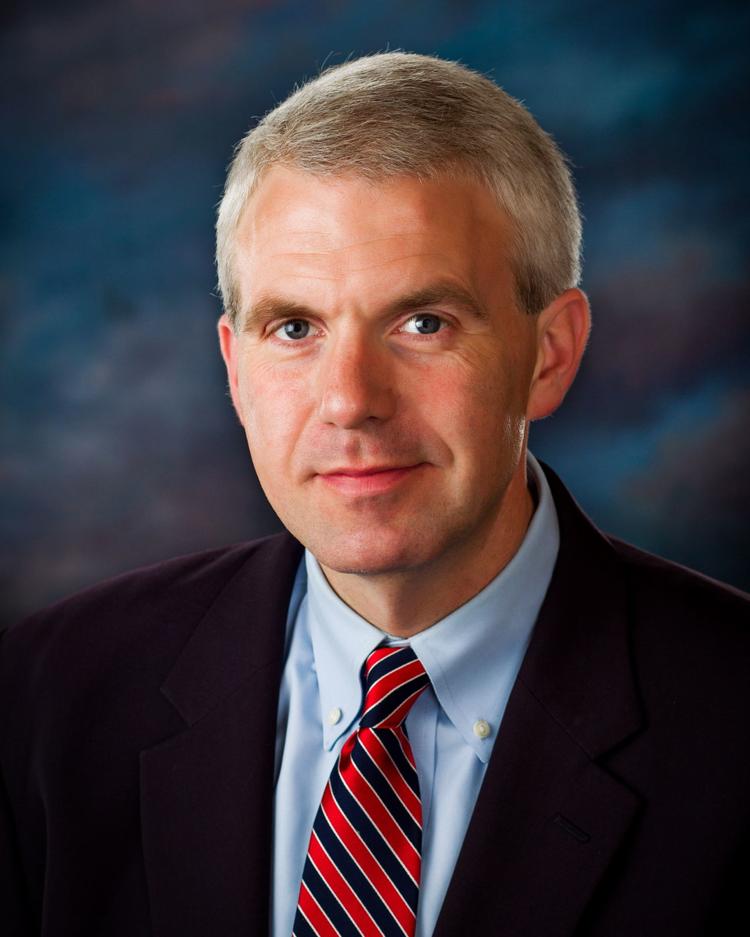 Public Service Commissioner Brandon Presley is asking the Monroe County Electric Power Association members to push their board of directors to move forward on providing broadband internet after a Tuesday meeting ended with no agreement from either side.
The Aug. 20 meeting took place at the Becker Community Center after being organized by the Monroe County Citizens for Broadband. The Monroe Journal reported that Gerald Weathers, the owner of a Facebook group of the same name and organizer of the meeting, invited both Presley and representatives from the Monroe County Electric Power Association to discuss the possibility of getting broadband internet.
In a Facebook post made Tuesday, Presley said that at the meeting, the Monroe County EPA board of directors denied a request to hold a vote Saturday. The Monroe County EPA board denied this due to a request from Presley and members for the creation of an 11-member advisory board of cooperative members. According to Presley's post, the committee would serve for free and while they would make recommendations, they would not be binding.