With Tuesday's runoff nearing, the two men vying to become the Republican nominee for Mississippi governor are spending the final days crisscrossing the state.
Lieutenant Governor Tate Reeves took time to thank volunteers in Hattiesburg.
"It's really about get-out-the-vote efforts today," said Reeves. "We're waiving signs here in the Hattiesburg area and we also have tons of volunteers going door-to-door and we have folks doing phone banks throughout the state of Mississippi."
Meanwhile, Reeves' opponent, former Mississippi Supreme Court Chief Justice Bill Waller, Jr., spent some of his time fighting back against charges from the Reeves campaign, that his ideas on the gas tax are too liberal.
WTOK – Lt. Governor Tate Reeves tours Meridian Community College
Republican Tate Reeves was a 29-year-old banker when he won his first statewide office in Mississippi. After two terms as treasurer and the next two as lieutenant governor, Reeves is now trying to become governor.
To advance to the general election ballot in November, he must first win his own party's nomination. Reeves is competing in a Republican primary runoff Tuesday against Bill Waller Jr., a retired chief justice of the Mississippi Supreme Court.
In a three-person primary Aug. 6, Reeves received 49% to Waller's 33%.
Of most statewide interest will be the runoff race for governor between Lt. Gov. Tate Reeves and former state Supreme Court Chief Justice Bill Waller Jr.
Also on the ballot will be a runoff for Attorney General between current State Treasurer Lynn Fitch and Andy Taggart. Another runoff will have John Caldwell of Nesbit against Geoffrey Yoste for Northern District Transportation Commissioner, and in state Senate District 1, incumbent state Sen. Chris Massey faces the challenge of Hernando Alderman Michael McLendon for the GOP nomination in November.
WXXV – Waller talks infrastructure on the Coast
State Treasurer Lynn Fitch faces attorney Andy Taggart on Tuesday in the GOP attorney general runoff race.
The Republican AG race was among the hottest of the primary, as Taggart narrowly beat out state Sen. Mark Baker to advance to the runoff alongside Fitch. Fitch won 44 percent of voters and Taggart 29 percent earlier this month.
Greenwood Commonwealth endorses Waller, Taggart
Edtorial: Bill Waller Jr. is a pragmatic and commonsensical alternative to the cynical politics of Tate Reeves, says Commonwealth in endorsement. https://t.co/hMDdRtxnMS

— gwcommonwealth (@gwcommonwealth) August 24, 2019
Editorial: Andy Taggart has both the legal chops and the courage to be a fine attorney general. https://t.co/Y9xC69kYqk

— gwcommonwealth (@gwcommonwealth) August 23, 2019
By Saturday afternoon, Scott Delano and his team finished canvassing thousands of ballots, a process that began on Wednesday. Delano contested the results of the race after his opponent Dixie Newman was declared the winner last week by just one vote…
…DeLano was also feeling good, saying there's still a possibility things could change. He said all the data from this recount will now be compiled for a report his team will file on Monday with the Harrison County Republican Executive Committee.
Sen. Hyde-Smith helps launch ECCC Diesel Equipment Technology program
Honored to help launch the new @ECCC_MS Diesel Equipment Technology workforce training program. I commend local parties for identifying an industry sector in need of qualified employees, and @USDARD for their continued contributions to the future of rural Mississippi. pic.twitter.com/JvWEdaO53F

— U.S. Senator Cindy Hyde-Smith (@SenHydeSmith) August 23, 2019
James Carville headlining MS Democratic Trust event
Happy to announce that @JamesCarville will be our special guest at this event next week. Please join us in breaking Republican supermajorities in the Mississippi Legislature. #Endthesupermajorities #restoresanity pic.twitter.com/zQwY9uIPOJ

— David Baria (@dbaria) August 24, 2019
A Gulfport professor and advocate is suing the national news website HuffPost alleging defamation involving a September 2018 story on U.S. Supreme Court Justice Brett Kavanaugh's days at Georgetown Prep school.
Derrick Evans' lawsuit was filed Wednesday in U.S. District Court in Gulfport against  HuffPost and its former journalist, Ashley Feinberg.
The lawsuit said HuffPost and Feinberg repeatedly defamed Evans and friend Douglas Kennedy to a nationwide audience on multiple occasions in September 2018 by falsely asserting that they helped arrange the purchase and delivery of cocaine at Georgetown Prep that resulted in the April 1984 death of David Kennedy, Douglas' brother and the son of the late U.S. attorney general and senator, Robert F. Kennedy.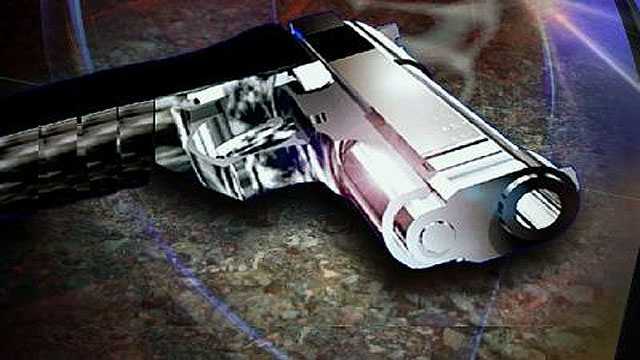 Gretchin Moody was a clerk in the City of Ecru.
Moody entered the plea Friday.
Pontotoc County Circuit Court Judge Kelly Mims sentenced Moody to house arrest, plus five years of post-release supervision. Moody was also ordered to pay $183,000 in restitution within five years, making an initial payment of $75,000 Friday.
Moody was indicted on three counts of embezzlement for stealing $128,000 in town court fines and $69,000 in payroll, plus using town credit cards to make $46,000 in personal purchases. Authorities say she used some of the money to buy more than 75 guns along with former Ecru police Chief Paul Blaylock.