Y'all Politics Primary Run-off Election Recap… Next Stop: November General Election!
Tate Reeves bests Bill Waller with 54-46% win to secure MSGOP nomination for Governor.
Lynn Fitch beats Andy Taggart 52-48% for MSGOP nomination for Attorney General. Fitch likely to be first female AG in Mississippi history and first Republican AG since Reconstruction.
Democrat Stamps wins runoff to face Republican Bailey in Central PSC race.
Caldwell beats Yoste for Northern Transportation MSGOP nomination.
MS Legislature Incumbents lose in run-offs, including: SD 1 Massey (R), HD 63 Butler-Dixon (D), HD 70 Sykes (D), HD 88 Staples (R), HD 95 Willis (R), HD 105 McNeal (R), HD 106 Corley (R).
Guice wins run-off in HD 114.
Melanie Sojourner wins SD 37 run-off seeking to regain former MS Senate seat.
WJTV – Tate Reeves wins GOP nomination for Mississippi Governor
Hood and Reeves will now face off in November's general election.
"This race is about whether or not you're gonna take care of the corporations or you're gonna fight for the least among us," Hood said.
Hood has been the Attorney General of Mississippi for 16 years, has spent 8 years as District Attorney and 5 years as Assistant Attorney General.
Hood also says that he has, "fought for the working people, fought for the people who can't fight for themselves."
Two-term state Treasurer Lynn Fitch has won the Republican nomination for Mississippi attorney general.
She defeated attorney Andy Taggart in a party primary runoff Tuesday. Fitch will face Democrat Jennifer Riley Collins in the Nov. 5 general election.
Because Fitch and Collins are the only two candidates running, Mississippi will elect a woman as attorney general for the first time.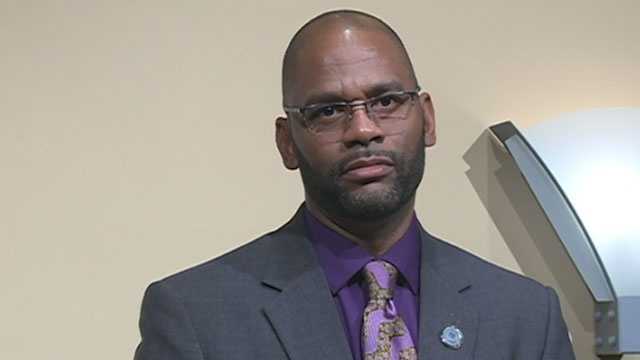 A Jackson City Council member has won the Democratic nomination for public service commissioner from Mississippi's central district.
De'Keither Stamps defeated frequent candidate Dorothy "Dot" Benford in Tuesday's runoff.
The 42-year-old Stamps wants commission staff to work with city and county governments and school districts to save energy and cut utility bills. The retired Marine says lower utility bills would give governments more money to spend elsewhere.
Election Day Report from Secretary of State
The following issues have been reported at select polling places across the State including:
Lafayette County

At the Burgess precinct in Oxford, one (1) TSX machine malfunctioned.  Nineteen (19) votes were cast on the machine before the problem was reported.  The county dispatched a technician to the precinct and the tablet was replaced…

Calhoun County

At the Northeast Calhoun precinct in Houlka, a problem was reported on one (1) TSX machine. Nine (9) votes were cast on the machine before the problem was reported.  The county dispatched a technician to the precinct. The machine was monitored and was found to be operating correctly.
At the Vardaman precinct in Vardaman, one (1) TSX machine malfunctioned.  Three (3) votes were cast on the machine before the problem was reported. The county dispatched a technician to the precinct and the machine was taken out of service after the problem was reported…

Hinds County

Several Republican precincts in Hinds County experienced issues with electronic pollbooks.  The electronic pollbooks were not consistently displaying voter history.  Therefore, poll workers were instructed to manually check the paper pollbooks to ensure crossover voting did not occur.
Problems with poll books and voting machines in some parts of the state will leave the loser of Tuesday's gubernatorial runoff with plenty to gripe about.
The Associated Press reported Tuesday that voters in Lafayette County had trouble voting for their preferred candidate. Voter Ethan Peterson says he went to vote for Bill Waller Jr. in the Republican governor's runoff, and the electronic ballot was already marked for Tate Reeves. Peterson told The Associated Press he tried several times to make the machine accept his Waller vote before he asked for help. He says he and a poll worker eventually figured out how to clear the Reeves vote so he could vote for Waller…
…Election officials, including parties operating primary elections, must ensure that voting machines are working flawlessly. If they can't, then it's time we went back to good old paper ballots.
It may take longer to count paper ballots, but accuracy is more important than speed in this case.
MS Democrats seek to end "dangerous one party rule in Mississippi"
Help us end the dangerous ONE PARTY RULE in Mississippi by electing more Democrats to the state legislature. @JamesCarville will join Reps @dbaria @repsonyawb and I, 6pm, Thursday, August 29th, at the Almanett Hotel & Bistro in Gulfport. Tickets >>>https://t.co/J3l2hNwfFY pic.twitter.com/TySgCQlg9I

— Rep. Jeramey Anderson (@jerameyanderson) August 27, 2019
Lee Vance on Tuesday night won the  Democratic runoff for Hinds County sheriff.
Incumbent Victor Mason asked voters to give him four more years, saying "If it isn't broke, it doesn't need to be fixed."
Voters instead chose former Jackson Police Chief Vance as the Democratic nominee, with Vance winning 60 percent of the vote.
"We feel great," Vance said. "We think obviously the people of Hinds County have expressed themselves in a way that they want change in the Sheriff Department …We are glad to accept the nomination of the Democratic party."
Charlie Sims narrowly clinched the Republican primary runoff Tuesday night, with a 197-vote lead over David Bassett in a hotly contested sheriff's race in the unofficial tally, which do not include affidavit ballots.
The two men also were separated by less than 200 votes in the primary.
Gov. Bryant: Payrolls continue to rise
Payrolls continue to rise in Mississippi. Let's continue the momentum #MSWorks https://t.co/NF0IzzT6K8

— Phil Bryant (@PhilBryantMS) August 27, 2019
Congressman Thompson hits POTUS over funding
"This is reckless and the Administration is playing with fire – all in the name of locking up families & children"

Read Chairman @BennieGThompson's statement on the Trump admin diverting funds from FEMA, TSA, & USCG to pay for the detention of migrants: https://t.co/6NOTRsRwZE pic.twitter.com/zXReBx8b2o

— House Homeland Security Committee (@HomelandDems) August 27, 2019