Former GOP gubernatorial candidate Robert Foster talked to Gallo on Friday about his run for Governor, his endorsement of Bill Waller, Jr. and what his career will look like moving forward.
Hear both segments with Paul Gallo by clicking here.
MS Democrats jab at Gov. Bryant on Labor Day
Hey @PhilBryantMS, we have fewer Mississippians on the job today than when you took office nearly eight years ago. Pretty bad record to tout on Labor Day. https://t.co/SMKvpPegDE

— MS Democratic Party (@msdemocrats) September 3, 2019
As expected, the real margin in the race came from rural counties. Of the big 12 counties that provide most Republican votes, Reeves carried seven with Waller winning five. The net margin in those counties was 8,622 votes. Reeves won 59 of the other 70 rural counties; Waller 11. That padded Reeves' margin by another 19,150 votes…
…Addressing another Waller priority, he added, "If you believe we need to raise teacher pay and balance our budget, come with me," then concluded, "let's do it together."
Reeves will need those Waller voters to join him in November to beat Attorney General Jim Hood, the Democratic nominee.
Known as the Ragin' Cajun, Carville managed the first presidential campaign for Bill Clinton and frequently appears on CNN's The Situation Room. Now, he is lending his voice to help Democrats in Mississippi get elected.
"James Carville is not only a genius, a political genius, but he helps bring attention to what we're doing," said state Rep. David Baria and former U.S. Senate candidate.
As guest speaker at the Mississippi Democratic Trust event in Gulfport Thursday night, Carville helped stoke the fire…
…"Part of this is building energy, and we have really good energy this year in the Democratic party, and all of our candidates feel it, and we fielded a great group of candidates that are out there working hard in districts where we can win," he said. "We don't need Republican super majorities in the House and the Senate as well as a Republican governor. We need balance in our government."
MS Democratic Trust uses voting machine malfunction as call to not let Republicans "steal another election"
This is why we cannot stand by and let Republicans steal another election out from under us! #endthesupermajority #mselex #msleg https://t.co/pSHY1O7Frn

— MS Democratic Trust (@MSDemTrust) August 30, 2019
The Mississippi Lottery Corporation has announced the anticipated date for sales on instant ticket games to begin no later than Dec. 1 and online drawing games to begin in early 2020.
The corporation also announced it has selected a "world-renowned vendor" to provide two major lottery game services.
According to the MLC, the IGT Global Solutions Corporation will provide a central gaming system that will generate tickets for technological draw games and the printing service for instant scratch-off tickets.
The starting pay for correctional officers moved from $24,900 to $25,650 after July 1, when the state employees' raises of up to 3 percent took effect.
Corrections Commissioner Pelicia E. Hall says, "The Mississippi Department of Corrections appreciates the pay increase correctional officers received under the across-the-board pay raise the Legislature approved for state employees during the last session."
"It is not where we want to be, but, of course, it is a step in the right direction," Commissioner Hall said.
Congressman Thompson to host domestic terrorism roundtable in Pittsburgh
? NEWS ? Next Wednesday Chairman @BennieGThompson will hold a public roundtable briefing in Pittsburgh examining homeland security issues related to acts of domestic terrorism and the impact on the community: https://t.co/xpQGwEOZVM pic.twitter.com/SbtIPJBzyD

— House Homeland Security Committee (@HomelandDems) August 30, 2019
U.S. Senators Roger Wicker and Cindy Hyde-Smith and Representative Steven Palazzo announced the award of a $6,727,759 grant to the Mississippi Department of Environmental Quality (MDEQ) for the Trent Lott International Runway Improvements project.
The funds are being made available as part of the Resources and Ecosystems Sustainability, Tourist Opportunities, and Revived Economies of the Gulf Coast States Act of 2012 (RESTORE Act), which provides funding for Gulf Coast states affected by the 2010 Deepwater Horizon explosion and oil spill.
"This grant is welcome news for Jackson County and the Mississippi Gulf Coast," Wicker said. "These improvements to Trent Lott International will boost capacity at the airport and sharpen south Mississippi's competitive edge as a destination for our nation's most advanced manufacturers."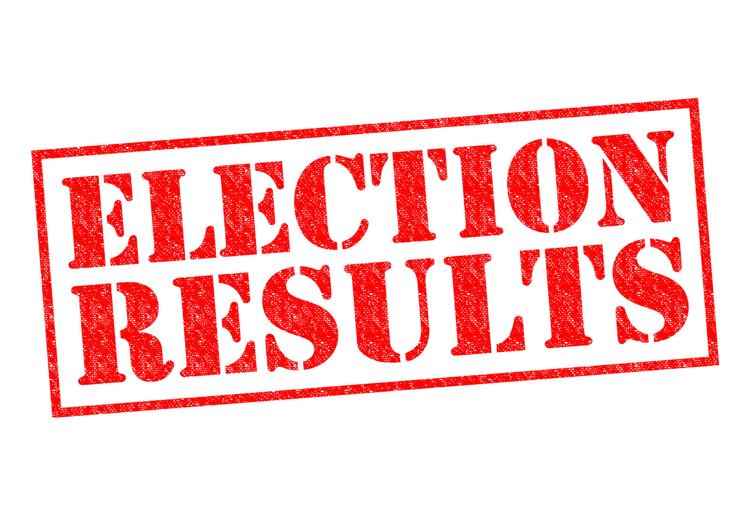 Hernando Alderman Michael McLendon outpolled incumbent state Sen. Chris Massey to win the Republican nomination for Massey's state Senate District 1 seat during Tuesday's run-off vote.
McLendon's victory was the only local surprise among the results from the GOP primary runoff vote held across Mississippi, led by the vote that nominated Lt. Gov. Tate Reeves for governor.
The 4,275-4,022 result also means McLendon becomes the state Senator-elect from the district. He has no Democratic opposition from the Aug. 6 primary and thus will run unopposed in the November general election.