Reeves to Hood: Why wait? Let's debate.
Hood wants to duck the first debate on September 25th. He's afraid to debate now because he can't answer for his liberal policies. It's pathetic. Why wait? Let's debate now. #msgov pic.twitter.com/t5zIDPH0q2

— Tate Reeves (@tatereeves) September 16, 2019
Republican Lt. Gov. Tate Reeves and Democratic Attorney General Jim Hood say they have accepted multiple invitations for televised debates before the Nov. 5 election.
So far, they have agreed on only one date – Oct. 10 in front of a live audience at the University of Southern Mississippi in Hattiesburg. It would be carried on statewide TV.
Reeves said last week that he had accepted invitations for Sept. 25 in Jackson and Oct. 10 in Hattiesburg.
Hood said in August that he wants to debate in the northern, central and southern parts of the state. He said Monday that he had accepted three invitations – Oct. 10 in Hattiesburg, Oct. 17 in Tupelo and Oct. 29 in Jackson.
WTVA – Jeb Bush coming to Mississippi to raise money for Tate Reeves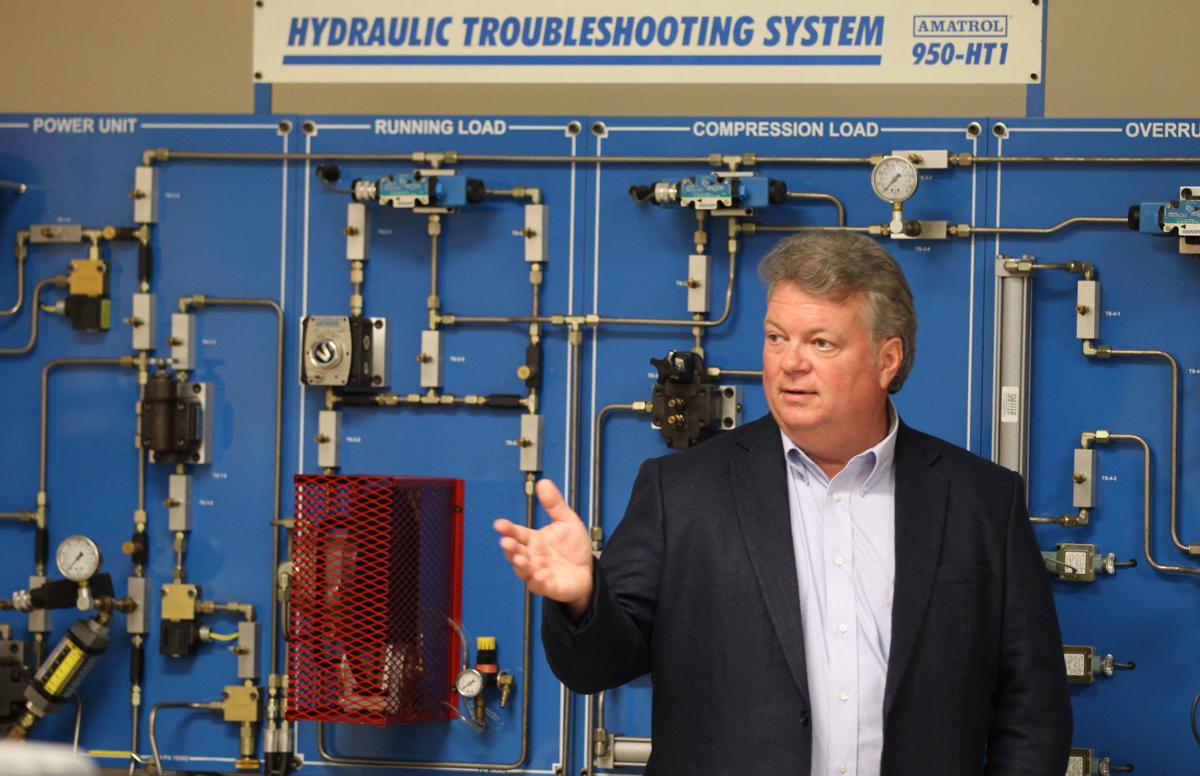 After a tour of Itawamba Community College, Hood denied there were any political implications related to the timing of the report's release and said he felt it was his job to see if an elected official committed a crime in the scope of this investigation.
"The problem was trying to get the records," Hood said at a press conference at the college. "It took us a long time to try and get records to put together. As soon as I got the reports back from the two former supreme court justices, we released it. I had to do my job. The enforcement of Section 109 of the constitution is solely in the authority of the attorney general. The Ethics Commission and the (State) auditor don't have authority to enforce it. It's just the attorney general. I had no choice. I just did my job, and I think with the supreme court justices, the report speaks for itself."
The records Hood is referring to are a series of email exchanges between members of the lieutenant governor's staff and employees at the Mississippi Department of Transportation. These messages document Reeves' staff inquiring about the Lakeland Drive widening project.
Reeves campaign releases video response on Hood investigation
Click here to watch the video on YouTube.
National Right to Life endorses Reeves for Governor
I'm honored to have the support of National Right to Life. We need a governor who will defend Mississippi's unborn children. I've worked to protect them, and I always will. pic.twitter.com/UqcjvGa3qU

— Tate Reeves (@tatereeves) September 16, 2019
Constitution Day is celebrated every year on September 17, which is the anniversary of the day the Constitution was signed.
AP history and government students at Gulfport High School got a lesson in constitutional history from Senator Roger Wicker Monday.
Students said they have learned to appreciate just how special the US constitution is.
Hosemann campaign: She's back!
She's back. #TeamDelbert pic.twitter.com/aW1gvG8wvc

— Delbert Hosemann (@DelbertHosemann) September 15, 2019
Former Democrat SOS Clark endorses Republican Hosemann for Lt. Governor
Thank you, Dr. Clark, for your service to our State and for your support. #TeamDelbert pic.twitter.com/pX5T1p5Jxa

— Delbert Hosemann (@DelbertHosemann) September 16, 2019
WXXV – William Carey University setting stage for Secretary of State candidates forum
Democrat Espy: Climate Change is a human rights issue
The thing about climate change is that there is no Planet B. But even if there was — low-income communities wouldn't be able to afford it. That's why climate change is a human rights issue.

— Mike Espy (@MikeEspyMS) September 14, 2019
A Mississippi mayor who brought a gun to a public hearing says he plans to file a lawsuit against the town's board of alderman.
Aberdeen Mayor Maurice Howard said Friday he plans to legally challenge a resolution the board passed to forbid firearms at city hall.
The board motioned Tuesday to post signage stating guns wouldn't be allowed except for law enforcement.
Howard says he didn't do anything illegal when he wore a gun in a holster to a budget meeting Sept. 3.
Wicker protects independence of Supreme Court
The Democrats' plan to "pack" the Supreme Court is a dangerous and short-sighted ploy that would destroy the separation of powers. #WickerReport https://t.co/MT3FMFk7XB

— Senator Roger Wicker (@SenatorWicker) September 16, 2019
"To go back and tell the rest of the country what we do right here in Jackson County… The quality, dependability, reliability and national security," said Senator Cindy Hyde Smith.
Proud shipyard workers were joined by Congressman Steven Palazzo and Senators Hyde-Smith and Roger Wicker at the naming ceremony, a maritime tradition.
Congressman Thompson leads group wanting to send federal aid to Bahamas
Today, Chairman @BennieGThompson led a group of 36 members in sending a letter to @DHSgov Secretary Kevin McAleenan urging his department to help the people of the Bahamas after the country was devastated by Hurricane Dorian. pic.twitter.com/gs6mK89w2Z

— House Homeland Security Committee (@HomelandDems) September 16, 2019
The Enterprise-Journal reports former McComb city prosecutor David Brewer sued the city Aug. 22 in federal court.
Former public works director Chuck Lambert is pursuing a racial discrimination complaint he filed earlier this year with the U.S. Equal Employment Opportunity Commission.
Brewer says a vote to replace him with Dawn Stough, a black woman, had no other motivation besides racial animus. Stough has since resigned.
Hattiesburg is ranked as the best college town in Mississippi, according to a study from Reviews.org.
Experts gathered a list of college towns and narrowed it down to cities with fewer than 250,000 residents.
Data was used from the United States Census Bureau and the Bureau of Labor Statistics to analyze things such as population, student population, rental costs, college education rates, transportation access, unemployment rates, and bar availability.