A spokeswoman for Vice President Mike Pence says he will campaign in Mississippi for the Republican nominee for governor.
Katie Waldman confirmed to The Associated Press on Friday that Pence will speak at a Tate Reeves rally on the Mississippi Gulf Coast on Nov. 4. That is the day before the election.
Reeves is the second-term lieutenant governor. He faces Democrat Jim Hood, who is the fourth-term attorney general. Two other candidates are running low-budget campaigns. The winner will succeed Republican Gov. Phil Bryant, who is limited to two terms.
Mississippi Gov. Phil Bryant says the state's cash reserves are at their highest level ever.
The Republican said Friday that the state Department of Finance and Administration has transferred just over $205 million into the state rainy day fund. The money was the unspent surplus for state government for the budget year that ended June 30.
With the transfer, the rainy day fund has hit its limit, by law, of $554.8 million.
Bryant said on Twitter that the amount of money in the fund is "the most in Mississippi's history."
NRA lists state, legislative backed candidates in magazine
My NRA @AmericanHunter magazine came in the mail yesterday, complete with the MS election guide. Honored to receive an A+ rating and endorsement. Mississippi sportsmen and NRA members will turn out and vote conservative November 5th to support our #2A rights. @tatereeves pic.twitter.com/QkmTEGY562

— Commissioner Andy Gipson (@CommAndyGipson) October 26, 2019
The key election for Mississippi Republicans on November 5th is not the race for governor, rather it is the race for lieutenant governor.
Two reasons.
First, as we learned during Tate Reeves' tenure, a strong lieutenant governor can command the agenda of state government.
Second, Republican nominee Secretary of State Delbert Hosemann can turn the party's focus back toward conservative problem solving.
Coast officials back Hosemann for LG in new ad
I've always fought for the Mississippi Gulf Coast as Secretary of State, and I'll continue to as your next Lieutenant Governor.

I humbly ask for your vote in November 5. #TeamDelbert pic.twitter.com/NOT1ToMdAw

— Delbert Hosemann (@DelbertHosemann) October 25, 2019
MSGOP promoting Republican PSC candidates Bailey, Maxwell
Remember to cast your ballot on November 5th. Check your registration or find your polling place by visiting https://t.co/hnEa75wJOv pic.twitter.com/rHkIrDUDXk

— Mississippi GOP (@MSGOP) October 27, 2019
WLOX – State Senate District 50 candidate Scott DeLano
There's a special election Nov. 5 in five split precincts for State Senate District 50. Candidate Scott Delano joins us today. We should note, we offered both candidates in the race slots on our show this month. Dixie Newman's campaign said they couldn't find time in the candidate's schedule.
Here's the link to the interview.
Wicker, Hyde-Smith comment on death of al-Baghdadi
My full statement on the death of ISIS leader Abu Bakr al-Baghdadi ⤵️https://t.co/DtAWYhabuE

— Senator Roger Wicker (@SenatorWicker) October 27, 2019
The significance of taking out this evil ISIS leader can't be overstated. Proud of US Special Ops and our Commander in Chief @realdonaldtrump.

— U.S. Senator Cindy Hyde-Smith (@SenHydeSmith) October 27, 2019
Congressman Thompson says House Republicans acting like a frat party
"[T]hey ordered pizza. They ordered wings. It was just a mess. And here we are, in a facility designed to manage secure, classified information. And our men are acting like a frat party." -Rep. @BennieGThompson on House Republicans breaching security of a hill SCIF pic.twitter.com/WgIxDhqEbj

— Kasie DC (@KasieDC) October 28, 2019
Congressman Guest talks impeachment with JT on SuperTalk
I stopped by @supertalk to talk with @thejtshow about what I've learned from the impeachment depositions and the latest news on the Democrats' attempt to unseat President Trump. Listen to find out more!
https://t.co/vjLYprTEz3

— Congressman Michael Guest (@RepMichaelGuest) October 24, 2019
A groundbreaking ceremony will be held Tuesday for a new state veterans home at Tradition in Harrison County.
Mississippi Veterans Affairs announced Gov. Phil Bryant will be the keynote speaker at the event and will be held outside Mississippi Gulf Coast Community College's Bryant Center at Tradition.
The $56 million project, first announced in February of this year, will feature 100-singe occupancy beds and will bring about 200 new jobs to the area.
Espy calls for $15 minimum wage
The federal minimum wage hasn't moved from $7.25/hour in over a decade. It's time to give American workers the raise they deserve and increase the minimum wage to $15/hour.

— Mike Espy (@MikeEspyMS) October 27, 2019
The mayor of Tupelo, Jason Shelton, was taken to the hospital after a tree fell through his home.
According to the City of Tupelo's Facebook page, Shelton and his wife became trapped after the large tree ripped through his home. He was taken to the North Mississippi Medical Center for observation.
A few hours after the incident Mayor Shelton posted a thank you to everyone that reached out to his family.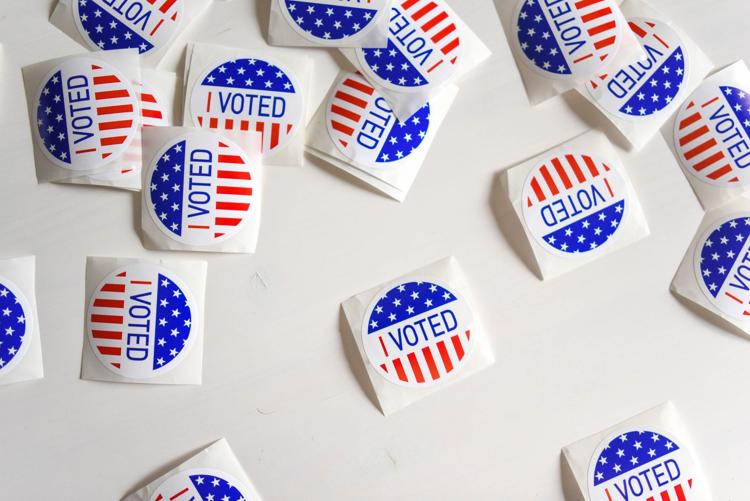 In many cases, the recipients are actually registered and active participants in the election process. The source of the campaign apparently used a bad mailing list, but the result has made some voters unsure about their status for the general election.
The letters have come from the Democratic Attorneys General Association (DAGA) as part of its Voter Registration Project and are penned by the association's Executive Director Sean Rankin.
"You're receiving this letter because our records show that you are not registered to vote at this address," Rankin writes.
In most cases, the letters were delivered before the Oct. 7 registration deadline, however some were delivered after that date. Several Democratic voters, especially African-American voters who were targeted by the campaign, were left wondering if they actually were active on the voter rolls, according to Kelly Jacobs of the DeSoto-Marshall Federation of Democratic Women, who alerted the DeSoto Times-Tribune to the issue.