Mississippi Leading Nation With Strong, Student-Centered Policies
Statement from Governor Jeb Bush, ExcelinEd Founder and Chairman, on Mississippi's results from the 2019 National Assessment of Education Progress which showed the state's learning gains were the best in the nation.
"The 2019 NAEP results prove that Mississippi's focus on enacting strong student-centered policies is leading to student success. Mississippi has taken bold steps in early literacy, school accountability and choice policies over the past seven years and they are working.
"This would not have been possible without the incredible efforts of Mississippi's teachers, principals, parents and community leaders. I encourage Mississippi's leaders, Governor Phil Bryant, Lt. Governor Tate Reeves, Senator Gray Tollison, Representative Richard Bennett and Superintendent Carey Wright and the Mississippi Department of Education to keep up the great work for all of Mississippi's students and families."
Highlights from the 2019 NAEP show:
Mississippi is the only state in the nation to show significant increases in three of the four core NAEP subjects in 2018: fourth grade math and reading and eighth grade math.
For the first time, Mississippi 4th graders scored higher than the nation's public school average in mathematics and tied the national average in reading.
Mississippi's black and white students living in poverty outperformed their peers nationally with students from low-income homes earning higher scores than the national average in all four NAEP subjects. Hispanic students from low-income families outperformed their peers nationally in three of four NAEP tested subjects.
In 2013, we advocated a simple but profound K-12 reform: requiring greater reading achievement for rising 4th graders. Now, we see historic achievements in math and reading. I commend teachers, students, parents, @tatereeves, @PhilipGunnMS & the MS Legislature. pic.twitter.com/PpdfGySqaC

— Phil Bryant (@PhilBryantMS) October 30, 2019
On day of good education news for Mississippi, the Parents Campaign spins education funding against Republicans
TRUTH about ed funding. Did Bryant, Reeves & Gunn short-change public schools in last 8 years?

YES – worse than any administration ever.

MAEP underfunding was -$960M in Barbour admin & almost doubled under Bryant/Reeves/Gunn to -$1.9B.#mselex #CountdownToChange #6DaysToGo pic.twitter.com/QQVA5RoILS

— Nancy Loome (@ParentsCampaign) October 30, 2019
Reeves new ad jabs at Hood over liberal support
I believe that we must stand up to the liberals who are doing great damage to this country. Jim Hood is with them. He is totally against President Trump and conservative policies. He's just another Democrat. pic.twitter.com/Yozl9TXDEH

— Tate Reeves (@tatereeves) October 30, 2019
Republican gubernatorial nominee Tate Reeves has spent more than $10.8 million this year, and he has nearly $2.2 million left in his campaign accounts.
Democratic nominee Jim Hood has spent more than $5.2 million this year, and he has nearly $567,000 left in his fund.
Tate Reeves, a Republican candidate for governor, held a news conference Wednesday on the Gulf Coast.
Reeves addressed several issues including education, taxpayer money, and increasing advertising dollars for tourism in Mississippi.
Reeves says if elected he will appoint a dedicated coast leader in the office of governor, someone who will primarily work to increase the gulf coast economy.
WCBI – City of Tupelo prepares for President Trump's visit
Since President Trump shocked the establishment with his 2016 victory, his administration has delivered win after win for the American people. And, with Tate Reeves, the people of Mississippi can have the same kind of wins in the next four years.
The Trump economy is booming, resulting in record low unemployment-including the lowest African American and Hispanic unemployment rates ever, 6 million new jobs, and the largest wage increases since the Great Recession. President Trump's tax cuts put money back into the pockets of American workers. And he fought for the USMCA trade deal, which, if ever passed by impeachment-crazed Democrats, would create 176,000 new jobs and contribute $68 billion to the U.S. economy.
President Trump has made us safer and restored the rule of law by facing straight-on the crisis at our border. With Mexico taking the unprecedented step of sending 15,000 of their own troops to the US-Mexico border and significant progress being made on border wall construction, we are stemming the flow of drugs and human trafficking into our communities.
Dorothy and Delbert on the bench one more time before Election Day
Dorothy is back one more time before the general election on Tuesday, November 5, to remind you to take a few minutes to go vote. Thank you for your continued support! #TeamDelbert pic.twitter.com/jC5UHu78np

— Delbert Hosemann (@DelbertHosemann) October 30, 2019
Hosemann sitting pretty in LG race campaign funding
Campaign Finance Reports: @DelbertHosemann,who is running for Lt. Governor, reported a total of $411k raised during this period. That leaves his total COH at $1.67 million. He raised a total of $2.8 million during the campaign. #msleg #mselex READ MORE>> https://t.co/15UnwvSwsn pic.twitter.com/CiJzELxkXG

— Yall Politics (@MSyallpolitics) October 30, 2019
On Nov. 5, as Democrat Jennifer Riley Collins, former executive director of the Mississippi American Civil Liberties Union, faces off with Republican Mississippi State Treasurer Lynn Fitch. Voters will elect the first woman to serve as the state's attorney general.
If Collins wins, she will have the additional distinction of being Mississippi's first African American elected official for a state-wide office since Reconstruction.
If Fitch wins, she will be the state's first Republican attorney general.
Greenwood Commonwealth endorses Cole for Ag Commissioner
— Rickey Cole (@RickeyCole) October 30, 2019
Election night is now just around the corner and many candidates are making their final pushes. One race that is heating up is the race for Public Service Commissioner.
Dane Maxwell has focused his campaign on an effort to end robocalls throughout the state. Maxwell gathered with supporters and campaign staff Tuesday night for an event at the Ocean Springs Yacht Club, where he stressed the importance of this last week of prep.
"Our focus is to get out the vote and that is what we are going to continue to do," Maxwell said. "You're going to see us everywhere. You see 40 to 50 people here right now. These people are excited about it. You're going to see signs pop up. We have another 3,000 signs we're going to put up from now to election day."
While Mayor Dane Maxwell and company gathered at the Yacht Club, his competitor Connie Moran and her supporters gathered just down the road.
With less than two weeks before the state's general election, the two candidates for Northern District Transportation Commissioner are getting more specific with infrastructure plans and competing to convince voters who will be the most fair in deciding which areas in North Mississippi will be prioritized for road projects.
John Caldwell is the Republican nominee campaigning on the idea of compiling a comprehensive list of potential road projects as one of the first things he would do if elected. Joe "Joey" Grist is the Democratic nominee running on a platform of wanting to four-lane several roads in North Mississippi to connect the region with other areas of the state.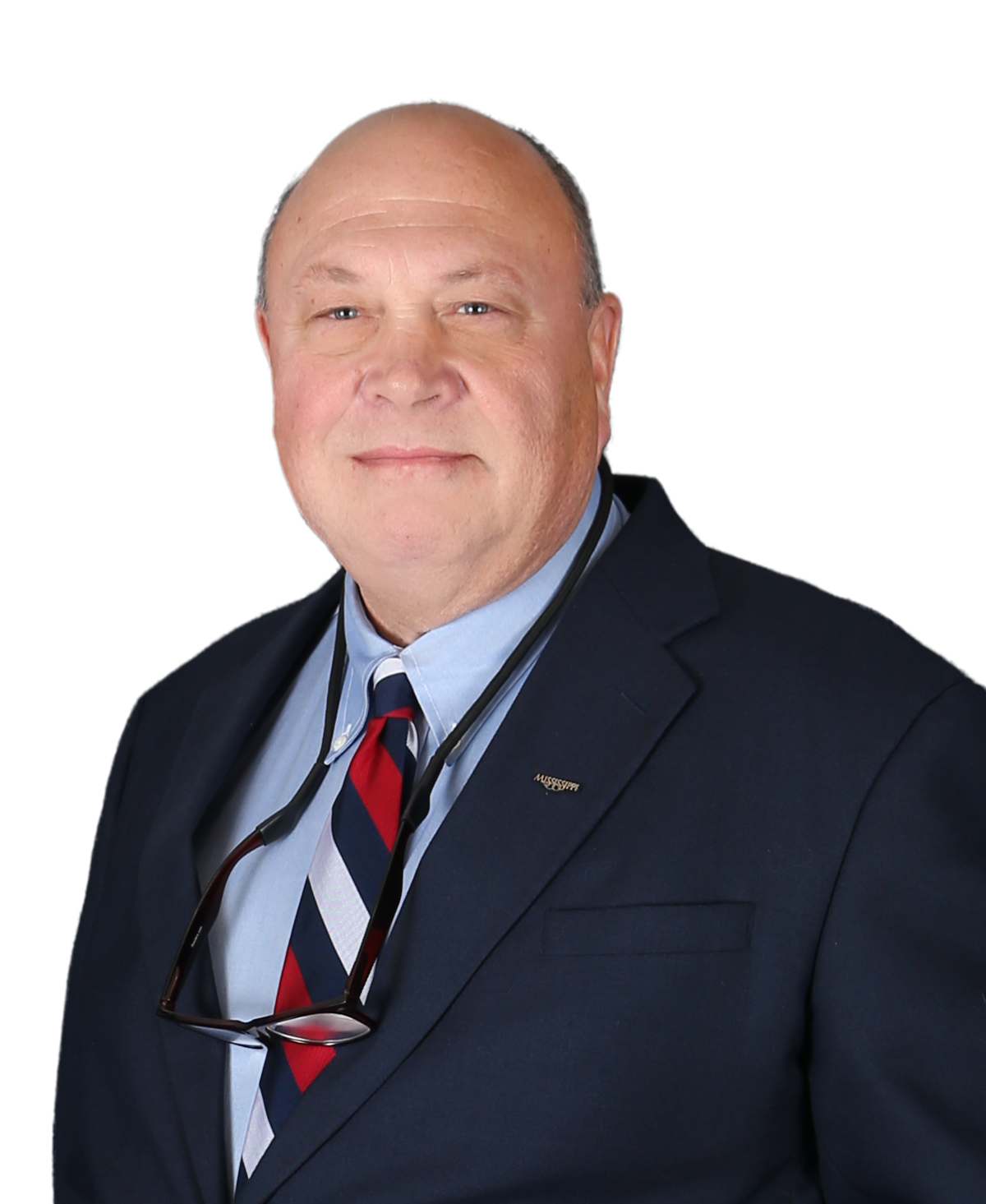 Grist has called for portions of several highways to be four-laned, including highways 6, 7, 8, 15 and 25. Grist said if these highways are widened, it would open the northern area of the state up to the rest of the state for economic growth.
Wicker, Hyde-Smith vote to maintain state waivers for Obamacare
Today Senate Democrats forced a vote that would have overturned @realDonaldTrump's guidance giving states more flexibility to offer affordable health insurance options while maintaining protections for preexisting conditions. My full statement ⤵ https://t.co/QKmeabUu9i

— Senator Roger Wicker (@SenatorWicker) October 30, 2019
Add this to the list of political stunts played by Senate Democrats…a needless vote in an unsuccessful attempt to unravel @realDonaldTrump and his administration's work to give states greater flexibility in administering Obamacare mandates. https://t.co/aIv7ptOiVp pic.twitter.com/vUMUCx2VAK

— U.S. Senator Cindy Hyde-Smith (@SenHydeSmith) October 30, 2019
U.S. Senators Roger Wicker and Cindy Hyde-Smith joined a bipartisan effort to expand telehealth services through Medicare as a means to improve health outcomes, make it easier for patients to connect with their doctors, and help cut costs for patients and providers.
The Mississippi lawmakers, who serve on a Senate telehealth working group, are original cosponsors of the Creating Opportunities Now for Necessary and Effective Care Technologies (CONNECT) for Health Act of 2019.  The bill was unveiled at a news conference on Wednesday.
"Telehealth has enabled more people to connect to quality care than ever before, helping to lower costs and improve outcomes," Wicker said.  "This bipartisan legislation recognizes the success of telehealth programs in states like Mississippi, builds on past legislative achievements, and advances access to lifesaving tools for more Americans."
"The usefulness and value of telehealth technologies continues to grow as more people benefit from this affordable health care delivery option.  This bipartisan bill would continue our work to tear down the barriers to telehealth.  Its enactment would help Mississippi, already a national leader in telemedicine outreach, deliver care to even more people, especially those in underserved and rural communities," Hyde-Smith said.
Congressman Guest reacts to death of ISIS leader
Thanks to the hard work of our military and intelligence agencies, we have delivered a major blow to ISIS. It's important that we remain vigilant in our fight against terrorism and we will continue this fight until ISIS is destroyed. https://t.co/owo2AxiB4u

— Congressman Michael Guest (@RepMichaelGuest) October 30, 2019
WJTV – New healthcare options for 2020 marketplace
The mayor of Aberdeen has been arrested on embezzlement charges.
Maurice Howard was arrested Wednesday.
Monroe County Sheriff, Curtis Knight, confirmed Howard was booked on five counts of embezzlement.