Y'all Politics Election Headlines
Mississippi Republican Party wins 8 of 8 statewide offices, has majorities in Legislature, Transportation Commission and Public Service Commission
Tate Reeves defeats Jim Hood 52-46 to be Mississippi's 65th Governor
Hosemann tops 60% in win over Hughes for Lieutenant Governor
Fitch becomes first female Attorney General defeating Collins, and first Republican AG since Reconstruction
Watson bests DuPree to be the next Secretary of State and first candidate from the Coast to win a statewide race since former Sen. Trent Lott
Gipson wins term as Agriculture Commissioner beating Cole
McRae defeats Green with over 60% to be the next State Treasurer
Chaney wins reelection as Insurance Commissioner
Shad White officially wins first term, running unopposed for State Auditor
Speaker Gunn easily wins reelection to MS House
Bailey, Maxwell win Public Service Commission races in Central and South, turning the Commission to majority Republican
Transportation Commissioner remains majority Republican with Caldwell win in Northern District but Central District goes to Democrats with Simmons win
DeLano defeats Newman in special election in SD 50 following election challenge
Sojourner wins new term to old seat in SD 37
Denny looks to have lost HD 64 reelection bid by just over 100 votes
Yancey wins House seat in HD 74
SD 22 seat goes to Democrat Thomas over GOP's Dent
Cockerham win reelection bid as Independent in MS House
Now Independent, Holland trails in reelection bid to MS House
WJTV – Tate Reeves Victory Speech
Bryant pleased with Reeves win
Congratulations to my friend and the 65th Governor of the State of Mississippi @tatereeves! He will do a great job leading the people of Mississippi and I couldn't be more proud to pass this title on to our Lt. Governor. pic.twitter.com/eGBN9kkorQ

— Phil Bryant (@PhilBryantMS) November 6, 2019
WJTV – Hood loses Gubernatorial race
MSToday Editor: These election results were brought to you by white people
If every eligible black person voted for Jim Hood, the result likely would have been the same. These election results were brought to you by white people. If you're disappointed about the outcome, wag your finger at them https://t.co/XZWBogzVfp

— R.L. Nave (@rlnave) November 6, 2019
WJTV – Man gets taken out of Jim Hood's watch party by security
Republicans will expand their supermajority in the Mississippi state Senate and are on their way to retaining their supermajority in the state House.
In the Senate, they had 23 candidates unopposed and are on track to have at least a total of 35 state senators. That's up from the 33 they had before Tuesday's election. Republicans need 34 senators to have a 60% supermajority in the 52-seat chamber allowing them to pass tax and bond measures without any Democratic votes.
In the House, Republicans started with 53 unopposed candidates on Tuesday and won enough races to control at least 72 seats, with seven still undecided. The GOP started the night with 75 seats and needs 74 to retain a 60% supermajority.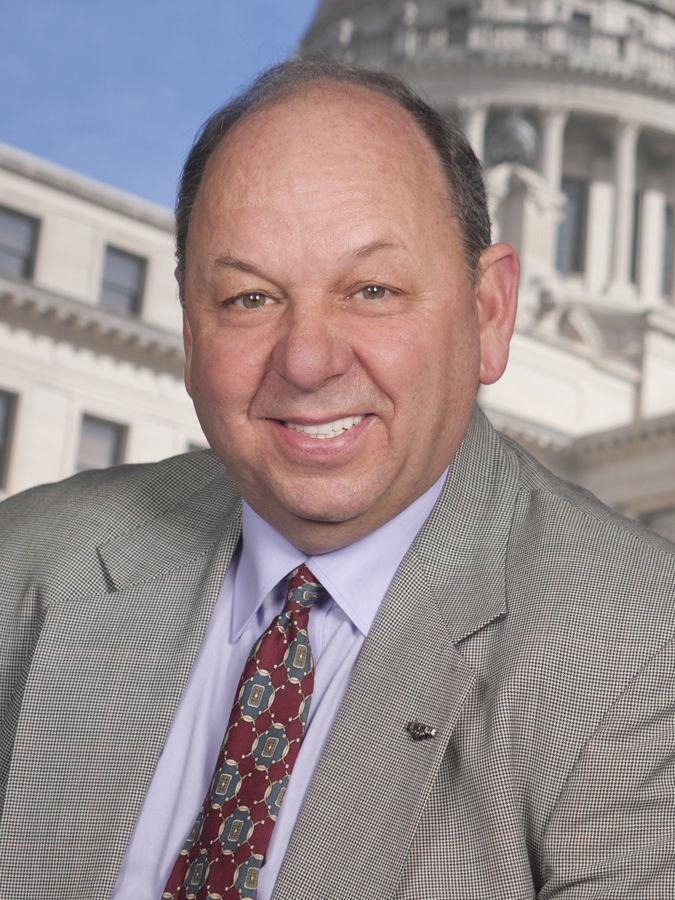 Current vote totals show longtime state Rep. Steve Holland trailing challenger Rickey Thompson.
House District 16 includes parts of Lee and Monroe counties, with most of the district in Lee, which experienced delays with vote tabulation Tuesday.
With all precincts in Lee County reporting as of early Wednesday morning, Democrat Thompson had accumulated 2,689 votes while independent Holland had 2,505 votes.