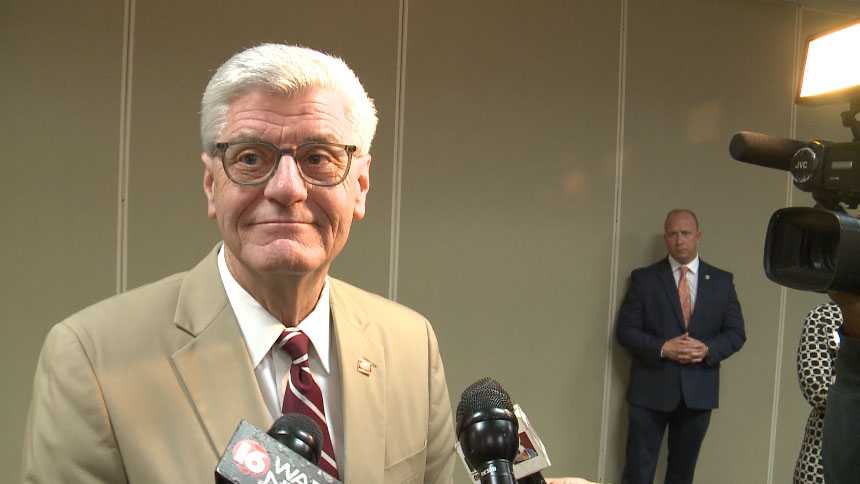 "Mississippi, I think, chose the right path. I'm a Republican and a conservative so, I appreciate it, but I appreciate Jim Hood. He ran a good race. The attorney general has done a lot of good work in Mississippi," Bryant said Wednesday.
Bryant is coming to the end of his second term as governor. Mississippi term limits only allow two four-year terms.
"Deborah and I are excited to return to private life. This has been one of the greatest joys that we could ever imagine, serving for eight years as Mississippi governor, but it's time to stop and go on with our lives," Bryant said.
WJTV – Nearly 1 million registered voters didn't vote in the governor's race
Millsaps' Dr. Nathan Shrader noted there's a clear distinction in policy ideas for Tate Reeves and Delbert Hosemann.
"[Hosemann] seems to be fully committed on those issues of pre-K, on issues of school funding, infrastructure and something on Medicaid reform," described Shrader. "That runs at odds with what has been Tate Reeves positioning on those issues when he's been in charge of the Senate as Lt. Governor."
Mississippi College political science professor Dr. Glenn J. Antizzo notes that the state's fragmented executive branch allows for these kinds of splits.
"Because they were independently elected, they do not see the Governor as their boss," said Antizzo of the statewide elected officials. "They see the voters as their boss and they made certain promises during the campaign that they feel they have to honor."
WJTV – Republican and Democratic strategists analyze the election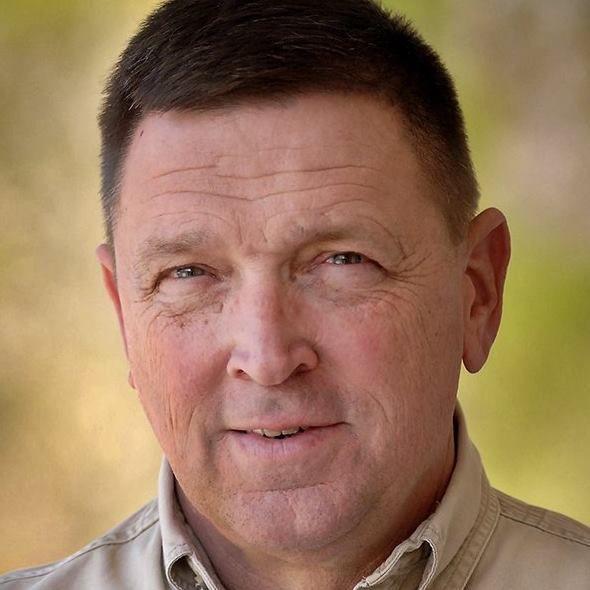 Republican John Caldwell won the race for Northern District Transportation Commissioner on Tuesday, where he defeated Democrat Joe Grist in the state's general election.
Caldwell, a former Desoto County supervisor, received 63.39% of the vote. He told the Daily Journal by phone on Tuesday night that he was humbled and grateful to the voters after winning the race.
"We have a lot of work to do," Caldwell said. "It's a matter of being ready to go full speed. We're very encouraged by the people who have supported us."
MS Federal Delegation announce $33 million for road improvements
Two projects in @CityofGulfport and @COStarkville are receiving a major boost from @USDOT. I joined @SenHydeSmith, @CongPalazzo, and @RepMichaelGuest to announce $33.1M for road improvements. See more on the projects here ⤵ https://t.co/oxjrOOqY2t

— Senator Roger Wicker (@SenatorWicker) November 6, 2019
On the Gulf Coast, the statewide Republican candidates received an overwhelming majority of votes on the way to sweeping all eight statewide races.
GOP leaders in the area believe South Mississippi will see the benefits of the election results…
…Among those elected on Tuesday included the next Secretary of State, Michael Watson, who's the first Coast resident to win a statewide election in 20 years. Gulfport Mayor Billy Hewes believes Watson's seat at the table will prove to be valuable.
MS House Democratic Caucus issue statement
Capitol – Mississippi House Democratic Caucus issued this statement today following last night's election results. pic.twitter.com/I4C0jiZLbP

— Mississippi House Democrats (@MSHouseDems) November 6, 2019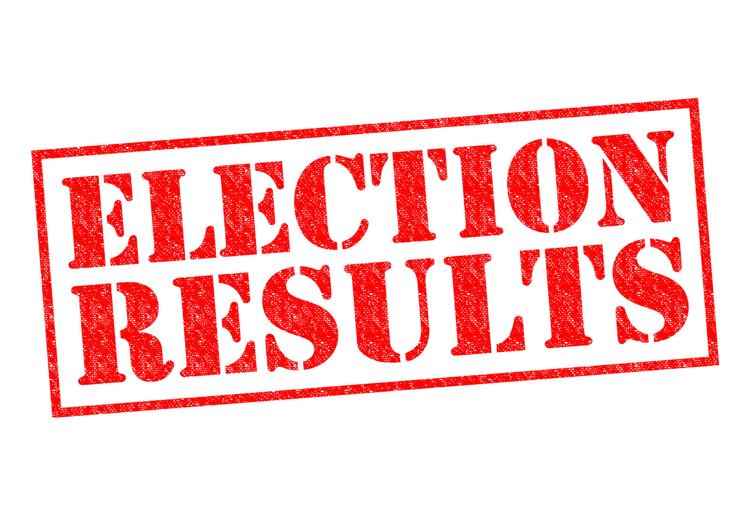 DeSoto County's representation at the legislative level also remained pretty much intact with few changes, but one race remained in doubt after Tuesday's vote. That is the seat for House District 40, where only 13 votes were separating incumbent Republican state Rep. Ashley Henley and Democratic challenger Hester Jackson McCray. In the unofficial final totals from Tuesday, McCray was leading the race by a 1,549-1,536 margin.
A party official Tuesday night said Henley had not conceded defeat and was planning to challenge the results, despite McCray claiming victory on social media. The race is still in doubt because provisional ballots are not counted on election night but will be included when all results are made official.
DeSoto County Schools district administrator Jerry Darnell will take the House District 28 seat with his easy win over challenger Matt Williams by a 6,861-1,194 result. Darnell takes the seat currently held by state Rep. Robert Foster, a former challenger to Reeves in the GOP primary race this year.
Incumbent House District 7 state Rep. Steve Hopkins was returned to the state Legislature Tuesday, beating back Theresa Gillespie Isom 3,723-1,932.
State Sens. David Parker and Kevin Blackwell were both re-elected Tuesday, with Parker outpolling Lee A. Jackson 6,115-4,017 in Senate District 2; while Blackwell claimed a 7,126-3,908 decision over Dianne Black in Senate District 19.
Wicker, Hyde-Smith introduce the LIFTS Act
Great work by our U.S. Senators on the LIFTS Act. We are ready to reach for the stars. https://t.co/ApUZagFqxS

— Phil Bryant (@PhilBryantMS) November 6, 2019