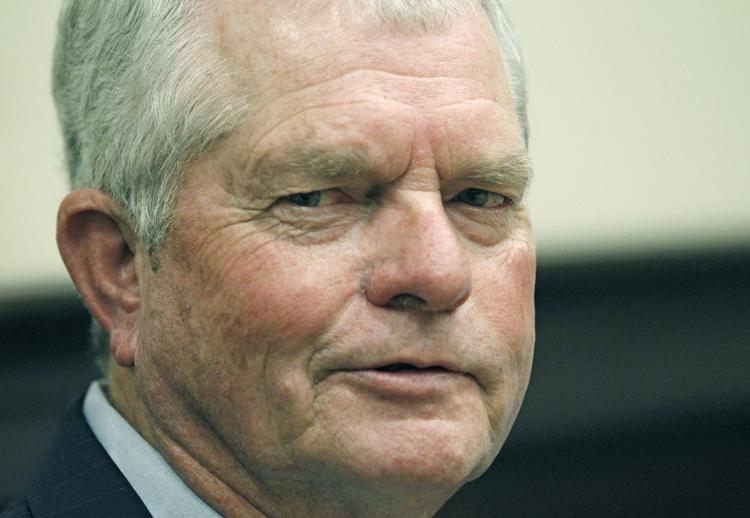 Billy J. McCoy, the former speaker of the Mississippi House of Representatives, died on Tuesday at North Mississippi Medical Center after receiving treatment at the hospital for two weeks. He was 77.
McCoy, a Democrat, was first elected to the House in 1980 as a representative from Rienzi, a town in Alcorn County. He then went on to be elected by his fellow House members in 2004 to serve in one of the most powerful roles in state government.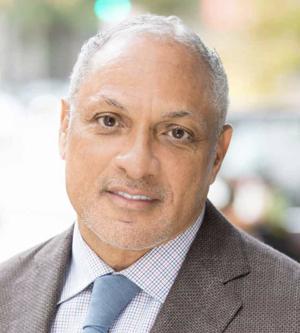 Mike Espy, the former U.S. secretary of agriculture, announced on Tuesday he will run a second time for the U.S. Senate, which will likely set up a rematch against current U.S. Sen. Cindy Hyde-Smith.
"I'm Mike Espy, and over my lifetime, I've seen a lot of changes in Mississippi, but progress in Mississippi is still too slow," Espy, a Democrat, said in a campaign video. "Too many people are hurting because they're looking for work and can't find a decent job."
Espy releases Senate announcement ad
It's official. I'm running to be Mississippi's next U.S. Senator. Too many people here can't find a decent job, rural hospitals are closing, and the price for education is just too high.

Let's work together to move Mississippi forward. Join us at https://t.co/fq2EocmYXZ. pic.twitter.com/I5Hk7JSyL5

— Mike Espy (@MikeEspyMS) November 12, 2019
Randle considers primary challenge of Sen. Hyde-Smith
Josh Randle, who previously served as president of the Miss America Organization, has formed an exploratory committee to consider running as a Republican against U.S. Sen. Cindy Hyde-Smith in 2020. https://t.co/ynrItf7cg2

— Mississippi Today (@MSTODAYnews) November 12, 2019
Secretary of State-elect Michael Watson says he will push to change Mississippi's controversial two-part election process for statewide candidates.
"I'm definitely supportive of moving away from the current system," the Republican state senator told the Clarion Ledger Tuesday as he discussed priorities for his new job that begins next year.
Nowell to lead Watson SOS transition
.@MichaelWatsonMS names Russ Nowell as Transition Director #msleg READ MORE>> https://t.co/ETP0Hi3Vsh pic.twitter.com/GWEtiDVmvy

— Yall Politics (@MSyallpolitics) November 12, 2019
Hebert, Herring to lead Fitch AG transition team
Pleased to announce Curt Hébert & Jim Herring as Co-Chairs of my transition team. With their help, I will assemble a transition team of dedicated public servants to execute the comprehensive agenda we set out in this campaign. I told MS I'm ready to lead on Day One and I will. pic.twitter.com/KiY1g03H7v

— Lynn Fitch (@LynnFitchforMS) November 12, 2019
Wicker hits Democrats over Bolivia
I fully support calls for new elections and an Electoral Tribunal in Bolivia. Working together, the Bolivian people, @OAS_official, and others can help ensure credibility is restored to the electoral process.

— Senator Roger Wicker (@SenatorWicker) November 12, 2019
The U.S. Department of Justice has awarded more than $100 million in funding, including grants to the Mississippi Department of Health and the Mississippi Department of Public Safety totaling $1.7 million dollars.
The money will be used to combat human trafficking and to provide vital services to trafficking victims throughout the United States.
The Mississippi State Department of Health received a $900,000 Office of Victims Crimes grant and The Mississippi Department of Public Safety received a $800,000 Bureau of Justice Assistance grant.
Gov. Bryant announces $53 million in RESTORE projects
Today I announced the 2019 RESTORE projects totaling $53.2 million. This round of funding will be used for 12 new projects and amend 4 existing projects and programs— all projects are centered around restoration of our beautiful MS Gulf Coast. pic.twitter.com/FIs7p9JQKy

— Phil Bryant (@PhilBryantMS) November 12, 2019
President Donald Trump's nominee for a federal appeals court is in jeopardy following a conservative revolt from two Republican senators who have said publicly they won't support him.
Trump nominated federal judge Halil "Sul" Ozerden of Mississippi to the 5th U.S. Circuit Court of Appeals in June. The New Orleans-based court handles cases from Louisiana, Mississippi and Texas.
The Senate Judiciary Committee says it removed Ozerden from a planned vote Thursday at the request of the White House. A White House spokesman declined to comment.
Ozerden, a close ally of White House acting chief of staff Mick Mulvaney, faces opposition from Republican Sens. Ted Cruz of Texas and Josh Hawley of Missouri. They have questioned Ozerden's dismissal of a lawsuit challenging President Barack Obama's health care law and other rulings they say show he is not a true conservative.