Governor Bryant participates in White House Summit on Child Care and Paid Leave
Thank you @IvankaTrump for leading this charge and for inviting me to speak at the White House Summit on Child Care and Paid Leave with @GovParsonMO. @WhiteHouse pic.twitter.com/X248jmMgAX

— Phil Bryant (@PhilBryantMS) December 12, 2019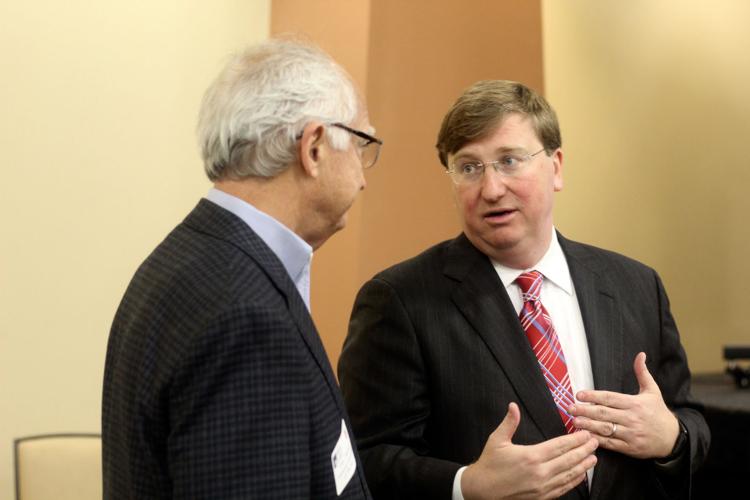 Tuesday, Dec. 10, the governor-elect made his first post-election remarks in the county during the DeSoto County Economic Development Council's quarterly luncheon at Southaven's Landers Center.
Economic development and jobs were listed among Reeves' top priorities for the coming year, as he related to those doing business in what he termed the "shining star" at the top of Mississippi.
"Workforce development and workforce training are going to top our priorities," Reeves said after his luncheon remarks. "We've got to invest in our people and to do that, we've proposed $100 million toward workforce development and training centers around the state."
Reeves told his audience that would address what he said was one of the first questions asked by potential new firms coming to Mississippi: "Tell me about your workforce."
Protecting Mississippians from the scourge of drugs remains one of our highest priorities. As we find ourselves in the midst of the holiday season, I am reminded that far too many seats at family dinner tables are left empty due to the tragic loss of a loved one to opioid abuse.
Opioids are a class of drugs that include prescription pain relievers such as oxycodone, hydrocodone, codeine, morphine and fentanyl, as well as the illegal drug heroin. In 2016, I issued an Executive Order creating the Opioid and Heroin Study Task Force to better understand opioid use, abuse and addiction in Mississippi in order to address the abuse and addiction issues plaguing our state and country…
…The public must be on high alert of this shift and how common synthetic opioids have become. Fortunately, we have a President who also is advocating for tangible solutions to address the opioid epidemic. First, President Trump declared it a public health emergency. Then, he led the fight to secure $6 billion in new funding over two years to fight opioid abuse and awarded $1.5 billion in State Opioid Response grants.
Crime victims go through unthinkable pain. And many describe the renewed pain that comes with the criminal justice process. The goal behind the push for Marsy's Law in Mississippi, a Constitutional Amendment, is to put specific rights into the State Constitution for crime victims. Right now, there are protections in there for those accused and convicted but not them.
Several families are preparing their hearts for another Christmas without their loved one.
"I don't really like talking about it," said Karen Williams whose nephew was killed in 2018. "I don't even go to the grave site cause it's kind of hard. It's hard for me and my kids to still adapt to the situation that he's not here anymore."
Espy said his campaign hired BlueLabs Analytics, a Washington-based firm that works for Democrats, to evaluate his 2018 performance and set a new approach for 2020.
African Americans are about 38% of Mississippi's population, but Espy said African Americans made up 32.5% of the people who voted for any candidate in the 2018 Senate race. He said he is aiming to increase that percentage.
"In a presidential cycle in 2020, I think there will be an innate energizing of that vote," Espy said. "I think that vote's coming out."
Espy said he needs to increase the black vote to about 35% of the electorate. He received 18% of the white vote in 2018 and said he needs to increase his share of that.
Espy said research shows the "number one flippable" area is a state House district in northeast Jackson and south Madison County.
#MSSen2020: Espy calls 2017 tax cuts a "GOP scam"
Let's make one thing clear: Trump's 2017 tax cuts deepened the pockets of the already-wealthy while ignoring the needs of everyday Americans. This was nothing but a GOP scam.

— Mike Espy (@MikeEspyMS) December 13, 2019
Sen. Hyde-Smith backing American battlefields preservation act
Mississippi benefits from the @NatlParkService battlefield program that is the focus of the Preserving American's Battlefields Act. @EnergyGOP today approved this @SenatorIsakson bill, which I am cosponsoring. Next up is Senate consideration. https://t.co/7WAYkRElN5 pic.twitter.com/j7TUnO5SkR

— U.S. Senator Cindy Hyde-Smith (@SenHydeSmith) December 12, 2019
Mississippi AARP thanks Congressman Thompson for voting to approve Democrat-led prescription drug bill
Thank you, U.S. Rep. @BennieGThompson for voting yes on H.R. 3, a bipartisan Rx bill that would lower drug prices. H.R. 3 would save American taxpayers nearly $500B and put that money back into Medicare for dental, vision, & hearing benefits. Let's keep up the fight. #StopRxGreed

— AARP Mississippi (@AARPMS) December 12, 2019
Following Congressman Thompson's request, Pentagon Inspector General to audit border wall contract
?BREAKING?: The Pentagon Inspector General is initiating an audit of the Administration's $400 million BORDER WALL contract to Fisher after Chairman @BennieGThompson's request last week. READ @DoD_IG's letter ⤵️ pic.twitter.com/z1eKFqrgiK

— House Homeland Security Committee (@HomelandDems) December 12, 2019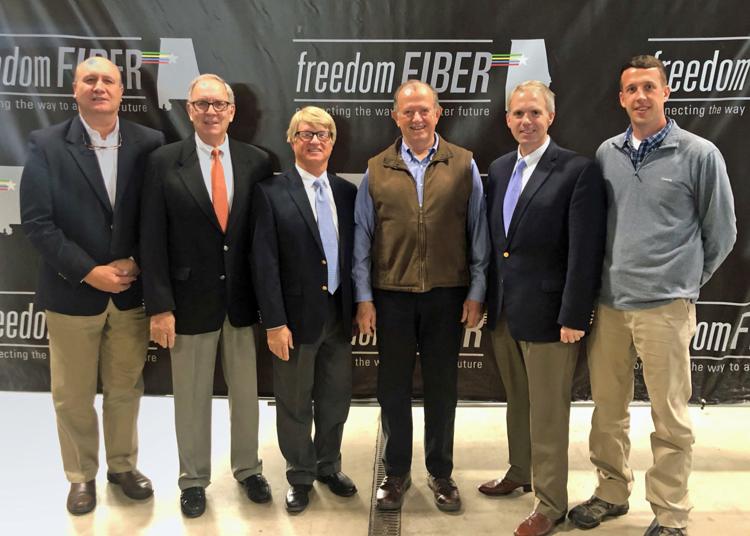 Last week, Tombigbee Communications in Hamilton, Alabama was awarded a $29.5 million loan-grant from the U.S. Department of Agriculture to expand broadband service throughout parts of northwest Alabama through the first round of the USDA ReConnect program.
Mississippi Northern District Public Service Commissioner Brandon Presley attended the announcement ceremony and expressed his confidence afterwards that Mississippi is poised for federal broadband funding expected in 2020.
"That was the largest grant so far awarded in the country," Presley said of Tombigbee Communications' latest grant-loan. "What we found out that is promising for Monroe County is that there's going to be a second round of this particular fund that is going to be coming in 2020, along with the fact that the FCC is going to put out $20 billion in 2020. That's $2 billion over a 10-year period specifically focused on rural America."
Former parks and recreation director Kelvin McGruder has been indicted and arrested by the State Auditor's Office.
McGruder is charged with one count of making a fraudulent statement.
The indictment reads in part McGruder did knowingly and willngly commit false, fraudulent statements or representations involving fraudulent time sheets.
McGruder turned himself in at the sheriff's office Wednesday and posted a bond of $5,000 not long after.