WJTV – Top political moment of 2019
Lt. Governor transition happening in lead up to 2020 session
Proud to hand the keys to the Lt. Governor's office to our new incoming LG @DelbertHosemann this morning. It is a great place where important work is done. I know that he will do a tremendous job.

— Tate Reeves (@tatereeves) December 30, 2019
SOS Hosemann files suit over Bonnet Carre Spillway release into MS Sound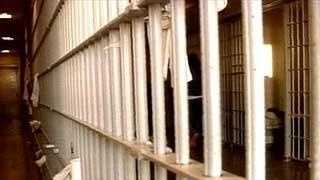 The Mississippi Department of Corrections issued a statewide prison lockdown.
MDOC officials said movement is restricted statewide following a major disturbance Sunday at the South Mississippi Correctional Institution.
Officials said an inmate was killed and two other suffered non-life-threatening injuries.
WAPT – Representative Bennie Thompson talks impeachment
State Rep. Kevin Ford, R-Vicksburg, hopes the second time is the charm to pass a House bill to provide transparency when state agencies implement regulations.
Ford begins his first full term as District 54 representative. He was elected in 2017 to fill the unexpired term of Alex Monsour, who resigned the House seat after he was elected South Ward Alderman for the city of Vicksburg.
One of the bills Ford authored during his first two years in office was House Bill 1290, requiring state agencies to explain in writing the reason they were implementing a particular regulation.
"The only thing I can go by is what has been reported in the paper, and I'm hoping they both follow through with it," said Dist. 55 Rep. Oscar Denton, D-Vicksburg. "They're talking about a teacher pay raise and I read something that the lieutenant governor was interested in giving the state employees a pay raise...
…Infrastructure, Denton said, "Is still a big issue, as far as I'm concerned. I don't think the lottery will be enough to do what we need to be done."
Wicker commends passage of NDAA
Supporting our military remains a bipartisan priority. With President Donald Trump's signature making the #FY20NDAA the law of the land, America's armed forces will have what they need this year. #WickerReport https://t.co/GmQ2n7X5z0

— Senator Roger Wicker (@SenatorWicker) December 30, 2019
The Mississippi Highway Patrol is gearing up to continue their 'Home For The Holidays' safety initiative.
The New Year's Enforcement Period will begin Tuesday, December 31 at 12:01 a.m. and will conclude Wednesday, January 1 at midnight.
This is intended to place an emphasis on traffic safety regarding motorists traveling throughout the holiday season.