With the start of a new term, Supervisors in all 82 counties in Mississippi will consider various appointments, such as Administrator, County Engineer, and Comptroller.
In Madison County, the Republican controlled Board of Supervisors is set to consider the hiring of a new Board Attorney on Monday, and it could be Mike Espy – the announced Democrat opponent to Republican U.S. Senator Cindy Hyde-Smith.  Espy has held the position in years past.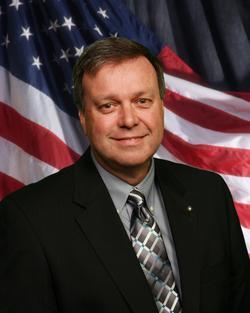 Supervisor Gerald Steen (R-District 3) appears to be the driving force behind a potential Espy hire.
Several elected officials in Madison County are fretting that if Espy becomes Board Attorney, it could in fact cost the County political capital, which in turn could cost the county millions.  Hyde-Smith sits on the Senate Appropriations Committee.
For his part, Espy has been an outspoken critic of President Donald Trump and the Republican majority in the U.S. Senate.  While his first campaign in 2018 was more centrist-oriented, after the defeat of Jim Hood, Espy has leaned in strongly with the more partisan national party apparatus.
What was once a super-reliable Republican area, Madison County has become more of a battleground county.  Hyde-Smith defeated Espy in Madison County during the 2018 election 48.8% to 42%, or 2,700 votes.  President Trump won Madison County in 2016 with 56.8% of the vote over Hillary Clinton who garnered 40.8%.  Jim Hood narrowly edged out Republican Governor-elect Tate Reeves by less than 1% (350 votes) in November.
The appointment of Espy as a County Board Attorney during a U.S. Senate campaign challenging Hyde-Smith, where there is sure to be a fight for control of the U.S. Senate amid ongoing impeachment proceedings, would likely hyper-politicize Madison County politics, according to several elected officials in Madison we contacted.  Espy's tenure with Madison County, should he win the U.S. Senate race, would be less than a year.
The Madison County Board of Supervisors has a 3-2 Republican majority with Steen's seat. The other members are Sheila Jones (R-District 1), Trey Baxter (R-District 2), Karl Banks (D-District 4), and Paul Griffin (D-District 5).
Y'all Politics contacted several supervisors about the potential selection of Espy.  Supervisor Steen was reluctant to discuss the matter saying, "I don't really know what's going to happen with that right now.  I don't have a comment on that."
"I'm totally opposed to it.  I am a Republican and totally opposed to Mike Espy," Supervisor Trey Baxter told Y'all Politics, who confirmed that Espy's name had been mentioned.  "I have another attorney in mind that is in the community who I think would do a better job."
The other Republican Supervisor, Sheila Jones, also confirmed that Espy was up for discussion, but added, "He is certainly not my choice."
The job of Madison County Board Attorney is currently held by Katie Snell, daughter of outgoing Governor Phil Bryant.  Espy has held the County Attorney position in year's past prior to Snell.  He has also served as General Counsel to Canton Municipal Utilities.
Attempts to reach the Espy campaign were unsuccessful as of press time.
As for Sen. Hyde-Smith's take on Espy's potential hire by Madison County, the junior Senator told Y'all Politics, "Well, you know, it's not my job to run Madison County at all, and if he takes the position sincerely, maybe he wouldn't be my opponent."
Y'all Politics will follow this as it develops and will provide the results of the Madison County Supervisor's vote (available via livestream) on Monday.