Gov. Bryant calls for more funds for prison system
Mississippi must invest in its prison system and the men and women who work there. https://t.co/Bg8OYKk01s

— Phil Bryant (@PhilBryantMS) January 5, 2020
Senator Joel Carter serves on the Corrections Committee. He recognizes that there are longstanding issues with the Mississippi Department of Corrections, and not everything can be fixed at once. But to him, one of the most obvious solutions is better funding.
"The only way to fix this is money, period," Carter told WLOX News. "Mississippi is in great financial shape right now, we just have to be responsible about it."…
…"The guards are underpaid, and the pay isn't worth it. They're only paid $25,000 and money is always an issue," Carter said.
Governor-Elect Tate Reeves acknowledged Friday, "There is much work to be done in our correctional system."
Congressman Thompson seeks DOJ investigation into MS prisons
Tomorrow, I will be requesting that the U.S. Attorney General launch an investigation into the ongoing failures in safety, security, health, and environmental standards within the Mississippi Department of Corrections. This is unacceptable.

— Bennie G. Thompson (@BennieGThompson) January 5, 2020
Republican Lynn Fitch will be sworn in as Mississippi's new attorney general Thursday, becoming the first woman in that job.
Fitch is one of only six women ever elected to statewide office in Mississippi. Two of them — Nellah Massey Bailey and Julia Henrich Kendrick — are often overlooked.
Bailey was elected three times as state tax collector, in 1947, 1951 and 1955. She was the widow of Mississippi Gov. Thomas L. Bailey, who served less than three years before he died of a stroke in late 1946…
…In 1963, Kendrick was elected statewide as clerk of the Mississippi Supreme Court. She served four terms, retiring when her successor took office in January 1980.
The state capital is about to be very busy again as the gavel falls on the new legislative session. State Senator-Elect Scott Delano, who is an outgoing state representative, joins us to look ahead.
Watch the full interview here at this link.
One of the first issues lawmakers will have to resolve is a complaint filed by Rep. Ashley Henley, R-Southaven. Henley lost her re-election bid to Democrat Hester Jackson McCray by 14 votes.
McCray would be the only African American lawmaker to represent a majority white district in the 2020 Legislature…
…On the campaign trail, Hosemann pledged to live-stream committee hearings, publicly post agendas ahead of hearings, and force committee chairs to speak with the press and public during weekly conferences.
On some matters, a broad consensus has already seemingly developed. Hosemann and Reeves both campaigned on a pledge to raise the pay of public school teachers, and local lawmakers echoed the idea.
"I don't think there's ever been anyone who was opposed to it, it's just a simple fact that you've got to try and live between your means," said Rep. Jerry Turner, a Republican from Baldwyn.
Sen. Chad McMahan, a Guntown Republican, expects to see incremental pay increases over the next three or four years, provided the state's revenue remains steady…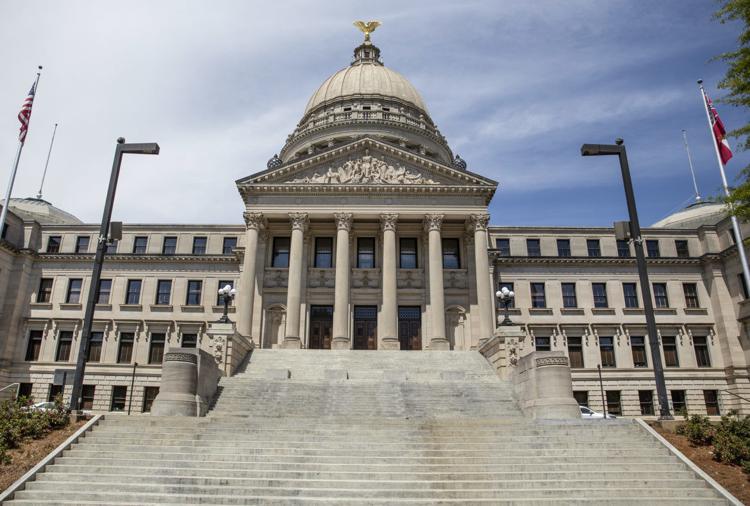 …In Northeast Mississippi, Turner and McMahan say they want to learn more about the state's options with regard to Medicaid expansion.
"I think it's all going to have to be on the table, and we're going to have to look at it," Turner said. "I think we've got to weigh every option that we've got and stay within our means without burdening the taxpayers too much and I think we can do that."
McMahan said he has not settled on a firm position but emphasized the potential for Medicaid expansion to bolster the state's beleaguered rural hospitals.
Sen. David Jordan, D-Greenwood, said he had faith that the Senate would pass legislation regarding education, health care, and roads and bridges this year.
He predicted that lawmakers would adopt another raise for teachers on top of the $1,500 hike approved during the 2019 session.
During his campaign for governor, Reeves said he would push to raise teacher salaries to the regional average within two years and the Southeastern average within four years…
…In an email, Sen. Lydia Chassaniol, R-Winona, said, "My goals will be the same as in the past: to promote jobs, to try to improve the quality of life, and to foster economic development in District 14," which she represents.
Chassaniol did not comment on what to expect from the session but said, "The process of passing legislation requires consensus and much discussion."
As one of Mississippi's most powerful policy makers, the United States Senator has vowed to work towards advancement in the realms of technology, military, and the space race.
Below, you can find Wicker's full statement:
"The 2020s have begun, and this decade has the potential for solid progress. Communities should be able to grow and develop alongside businesses small and large. New inventions will undoubtedly alter people's daily lives, and events across the world will create opportunities and challenges for our nation and our allies.
America is entering this new decade on a solid foundation with a surging economy, a stronger military, and constantly improving technology. Our Constitution is now the oldest governing document for a major country, underpinning the rule of law here at home. And, with nearly 200 new conservative federal judges confirmed to the bench in the last three years, my colleagues in the Senate and I are working to guarantee that the United States' constitutional system will endure.
Friday was a day of celebration at the Newton County Courthouse as Brian Burns was sworn in to serve as Judge for Mississippi's Eighth Circuit Court District. Judge Burns said he's ready to get to work.
"People have asked me how I am going to approach it. It's business as usual. There's 22 circuit court districts in the state. None move more efficient than the eighth circuit court and I am going to maintain that," said Judge Burns.
Prior to Phil Governor Bryant's appointment, Burns served as an Assistant District Attorney in the Eighth District.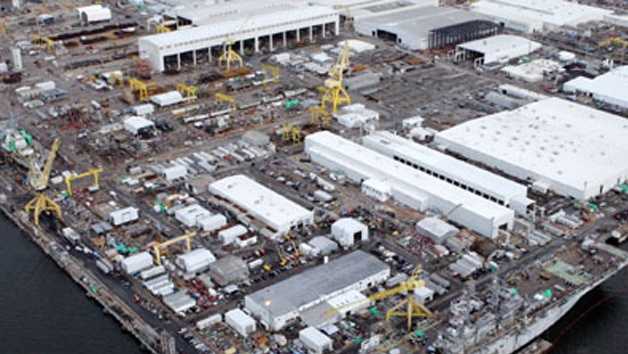 A Mississippi shipyard has been awarded a $453 million contract to provide support to U.S. Navy cruisers and destroyers.
The Defense Department contract for Ingalls Shipuilding calls for planning yard design services.
Ingalls was the only shipyard included in the contract.