The 2020 Mississippi Legislative Session kicked off today. The old and new slew of Senators and Representatives made their way to Jackson to begin work, gaveling in at noon.
Governor-Elect Tate Reeves presided over the Senate while Lt. Governor-Elect Delbert Hosemann brought in the House until a temporary Speaker of the House was elected. Rep. John Read filled that role.
In the Senate, members voted unanimously to elect Senator Dean Kirby as the next President Pro Tempore and former Senator Buck Clarke as Secretary of the Senate, who is largely responsible for keeping the journal of the Senate and scheduling committee meetings.
WJTV – Lt. Governor-elect outlines priorities for 2020 session
Tom King named as MDOT Chairman
You can read more about @CommTomKing here: https://t.co/bWbznQCJpA

— MDOT (@MississippiDOT) January 7, 2020
Caldwell, Simmons join King as MDOT Commissioners
Today, Northern Transportation Commissioner John Caldwell, Central Transportation Commissioner Willie Simmons and Southern Transportation Commissioner Tom King were sworn into office. pic.twitter.com/RQn90Otm1s

— MDOT (@MississippiDOT) January 7, 2020
WJTV – Lt. Governor-elect Hosemann visits Parchman
He assessed the situation at the prison.
"I went in Unit 29, looked at the destruction that occurred there and there was literally still blood on the walls there. It was horrific," said Hosemann. "The first thing we have to do is, of course, protect the guards and the inmates to make sure that they're safe and secure."
Hosemann said the prison situation is now a top priority.
Nearly 50 people gathered on Capitol grounds early Tuesday morning to protest the recent uprising within MDOC facilities. The protestors are seeking new criminal justice and prison reform.
The rally was comprised of various groups such as the MS Poor Peoples Campaign, the Southern Poverty Law Center, MS Dreams for Prisoner Family Support, the People's Advocacy Institute and Victims Voice.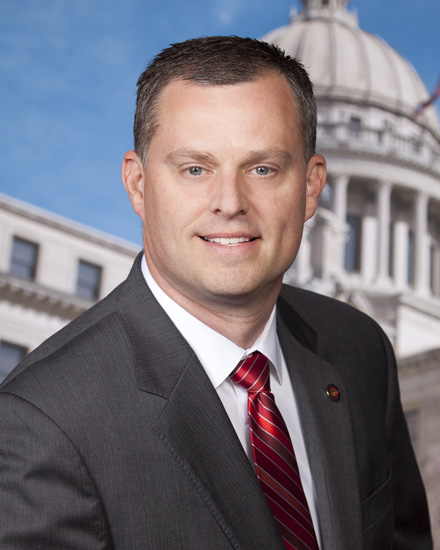 Senator Chad McMahan represents District Six, which includes Lee and Itawamba counties.
The Republican senator said while education and infrastructure will be hot topics, he believes the main issues will be career opportunities and career readiness training.
McMahan said students must be equipped to enter the workforce right out of high school, or community college in Mississippi.
Espy tweets his priorities for #MSSen 2020 race
I'm running for Senate to:
? Raise the minimum wage
? Expand access to quality health care
? Make college more affordable
? Brighten our world for future generations
? Tackle the climate crisis

— Mike Espy (@MikeEspyMS) January 7, 2020
Palazzo comments on Iranian missile strike on US base in Iraq
My full statement on the missile attack: pic.twitter.com/CTM7a3VTqn

— Cong. Steven Palazzo (@CongPalazzo) January 8, 2020