WXXV – Preparations underway for Tuesday Inauguration of Mississippi's 65th Governor in Jackson
Mississippi's new Republican lieutenant governor is putting together a bipartisan leadership team in the state Senate.
Delbert Hosemann was inaugurated to the state's second-highest office Thursday and announced Senate committees Friday.
He named Republicans as chairmen of the two money committees — Briggs Hopson of Vicksburg at Appropriations and Josh Harkins of Flowood at Finance.
The 2020 Mississippi Legislative Session is now underway, and one of the hot topics is the situation in our state prisons. State Senator Brice Wiggins joins us to discuss.
Watch the full interview here.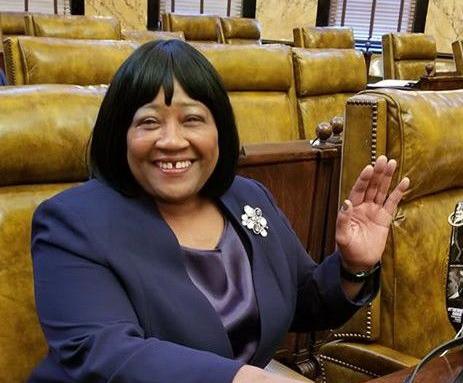 Hester Jackson-McCray (D-Horn Lake) Thursday, Jan. 9 presented a motion to the House to have the challenge presented by Ashley Henley (R-Southaven) dismissed. Jackson-McCray through her attorney Samuel Begley of Jackson claimed in the motion that the petition by Henley was not served to Hester-McCray, which makes the challenge void.
Another petition was filed with the House late in the day Thursday asking that Henley's challenge be withdrawn on grounds that Henley failed to file a sworn petition.
The certified vote totals by the DeSoto County Election Commission had Jackson-McCray outpolling the incumbent Henley by a 1,553-1,539 margin in the November general election.
State Supreme Court Justice Mike Randolph of Ocean Springs was the special guest speaker Friday morning at a special meeting of the Gulf Coast Business Council.
During that meeting, he talked about expanding the court systems to include courts that handle issues involving mental health and veterans…
…"The legislature last year said the courts are doing such a good job with drug court, why don't we help out the state and do veterans courts and mental health courts?" Randolph said. "We said we'd be happy to do that. The revisiting rate with drug courts is only 15 percent. "The successes are in the thousands and changing people's lives, and we can do the same thing with the veterans and mental health courts."
As part of the Joint Legislative Budget Committee, Sen. Sally Doty, R-Brookhaven, was on the team that doles out recommendations for state agencies. The committee, which met in length at the end of 2019, tentatively set a budget of $332.5 million for the Mississippi Department of Corrections, which is a reduction of $8.35 million or 2.45 percent.
"This figure comes from guidelines used at all agencies and is just a starting point to begin budget negotiations in the session," she said Friday. "Over $600 million is unallocated and will go for budget priorities as determined by the Legislature. I expect the Corrections budget to see an increase as we move through the session."
Doty wants to hear from Corrections Commissioner Pelicia Hall's successor before she commits to an increase that she would vote for. Hall has resigned and Gov.-elect Tate Reeves will appoint a new commissioner.
State Representative for House District 119 Sonya Williams-Barnes takes safety very seriously, and her heart goes out to the victims.
"I first want to give my sincere condolences to the families of those who lost loved ones," she said.
Of the five inmates who died during the week of deadly violence, three were housed at the state penitentiary in Parchman, which is currently understaffed by around 75%. Barnes believes increasing the number of correctional officers would help manage the prison population, and that starts with increasing their pay.
"For people to be able to support their families, you have to have comparable salaries to accommodate their needs. You know you're going to have gang violence in prisons, but when you are properly staffed you are able to curtail those events," she said.
Wicker promotes passage of Maritime SAFE Act
The passage of the #MaritimeSAFEAct in #NDAA authorizes a whole-of-government approach to counter illegal fishing and associated criminal networks. Glad that @CSISOceans and others recognize the foundation it provides to increase security on the high seas. https://t.co/FsUxic61XQ

— Senator Roger Wicker (@SenatorWicker) January 10, 2020
Mississippi's new Republican lieutenant governor, Delbert Hosemann, has a reputation for working hard and expecting others around him to do the same.
Hosemann was an attorney in private practice before he served three terms as secretary of state. He moved from that job to lieutenant governor on Thursday when he was inaugurated to succeed Republican Tate Reeves, the man who is becoming governor on Tuesday.
The lieutenant governor presides over the 52-member Mississippi Senate, appoints senators to serve on committees and names the committee leaders. He — and in the case of two previous lieutenant governors, she — also assigns bills to committees, exerts influence over the state budget-writing process and nominates people to serve on some state boards and commissions.
Hosemann only person in MS history to preside over House and Senate in same week
Today, Lt. Governor @DelbertHosemann became the only person in Mississippi history to preside over the Senate and the House in the same week. As outgoing Secretary of State, he convened the House on Jan. 7. As incoming Lt. Governor, he presided over the Senate on Jan. 10. https://t.co/sWFrgzNck0

— MS Depart. of Archives & History (@MDAH_Official) January 10, 2020
In November, you will have a chance to vote on whether to legalize medical marijuana with Initiative 65. Here to talk about it is Ocean Springs Mayor Shea Dobson and Dr. Philip Levin a local emergency room doctor.