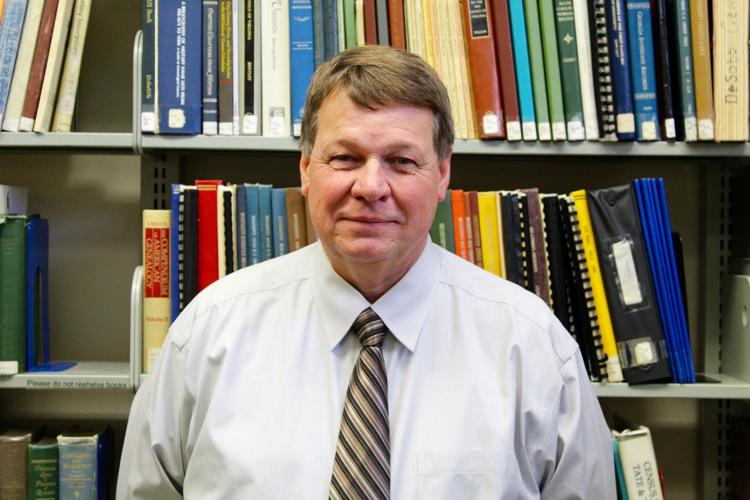 When he ran last year for public office, current House Dist. 28 state Rep. Jerry Darnell (R-Hernando) thought one issue about him running had been settled.
As a former DeSoto County Schools administrator, Darnell receives a pension from the Mississippi Public Employees Retirement System, or PERS. However, Darnell thought a question about getting retirement from the Legislature along with his PERS check had been settled with a PERS ruling earlier last year…
…Indications are the House Management Committee, of which Gunn is a member and is chaired by Gunn supporter and Speaker Pro Tem Jason White, won't agree to a smaller percentage of their legislative paycheck. If the four get a full legislative check, they would lose their legislative retirement.
For his part, Darnell said it won't take away a focus of working as a legislator.
"Right now I am going to continue to serve and represent the people of District 28," Darnell said. "That's my plan. It may come down to that where I'm not drawing two retirement checks. We're not really clear on that yet."
A federal appeals court said Friday that it will not reconsider its ruling that Mississippi's law banning most abortions after 15 weeks is unconstitutional.
The 2018 state law remains blocked and Mississippi's only abortion clinic remains open. The owner has said the clinic does abortions up to 16 weeks.
Mississippi is likely to ask the U.S. Supreme Court to consider the case.
PSC Chairman Dane Maxwell has secured meetings with both the White House and the FCC in Washington D.C. next week to voice support of the Rural Digital Opportunity Fund. This proposal is currently before the FCC and will be voted on later this month.
Full interview can be watched here.
Incoming governor Tate Reeves is dead set against increasing the tax.
Returning Speaker of the House Phillip Gunn has in the past proposed a swap of a break in income tax for a hike in the gas tax, though he subsequently seemed to back off of that position.
Delbert Hosemann, the former secretary of state who was just installed as lieutenant governor, which puts him in charge of the Senate, has suggested allowing local governments to add a tax onto the state levy, with a "sunset" provision that would allow repealing the add-on.
Committing to a tax increase on something whose basis could change substantially in the  future is something that gives pause.
Even as the corrections department requested more money, legislative budget writers went the opposite direction by shrinking prisons' budgets in recent years.
Reeves was lieutenant governor the past eight years and served on the Joint Legislative Budget Committee, alternating chairmanship of that group with Republican House Speaker Philip Gunn. The committee makes the first recommendations each year for how the state should spend its money, and the speaker and lieutenant governor are hugely influential throughout the long budget-writing process.
Reeves said Thursday that some leaders lost confidence in the budget requests made by the Department of Corrections, believing that the department's spending should have been more efficient.
Back in 2014, Mississippi legislators and then-Gov. Phil Bryant sought to control prison costs and to reduce an incarceration rate that was one of the highest in the nation. Republican Bryant signed House Bill 585 into law to make several changes in the criminal justice system.
There are continuing conversations about who's getting locked up and for how long. The Corrections and Criminal Justice Oversight Task Force has been meeting for the last six years now. They aren't the ones with the power to make changes but they are the ones asking lawmakers to keep the reforms from 2014 in focus.
The task force meetings aren't typically as well attended as it was Friday. But because their work involves corrections and criminal justice, they're under a new kind of microscope…
…The group is charged with delivering recommendations to the legislature each year to keep the state on track with the goals of House Bill 585 that was signed into law in 2014. This year's proposed recommendations include: continued investment in work force training and other reentry and recidivism reduction programs.
Congressman Guest promotes pro-life policies
This week, the Democrats finally sent their Articles of Impeachment to the Senate after delaying the process for weeks. In light of the anniversary of Roe v. Wade, I also spoke on the House floor on the importance of protecting the right to life of our unborn children. pic.twitter.com/ImxfPEWLo8

— Congressman Michael Guest (@RepMichaelGuest) January 17, 2020
The mayor of Hattiesburg is moving forward with a plan to install a camera surveillance system across town as a way to reduce crime…
…Project NOLA is a New Orleans-based organization that works with cities and towns, organizations and individuals to put cameras and gunshot detectors in needed areas. The video is transmitted to a center in New Orleans where an analyst then provides information to officials on the ground.
The cameras are already being used in New Orleans, Natchez, Mississippi, and Fairfield, Alabama, the organization said on its website.
At least one member of the city council, Deborah Delgado, had privacy concerns about using the cameras and would prefer to see more police officers on the streets instead.
A frozen food manufacturer plans to invest $27.3 million in a project to increase capacity at its facility in north Mississippi.
Officials say Ajinomoto Foods North America also is adding 15 jobs to its plant in Oakland, in Yalobusha County, bringing the total to 450 employees at the plant.
Ajinomoto Foods plans to fill the 15 new jobs by December.
The Mississippi Gaming Commission will discuss the stretch of land that could potentially house a new casino resort.
On the commission's Thursday agenda, they will consider giving Biloxi Capital LLC. site approval to develop a $600 million dollar casino at the former site of the old Tivoli Hotel. This possible new development would rest near the Ohr- O'Keefe Museum, between Main Street and Oak Street.