Reeves, Fitch pause to pray for Legal Protection of the Unborn
Thank you Pastor & Senator Gary Jackson for leading @LynnFitch and me in prayer today to celebrate the National Day of Prayer for the Legal Protection of the Unborn! I hope every Mississippian and American will join us in prayer today and in this mission to protect the unborn. pic.twitter.com/O2WmEoylil

— Tate Reeves (@tatereeves) January 22, 2020
MS SOS: Absentee voting starts Monday for March Primary
Make your plans to vote in the 2020 election cycle! In-person absentee voting starts Monday, January 27th. For military members and overseas citizen voters, absentee voting starts Saturday, January 25th. #YallVote #MSelex #TrustedInfo2020

More info: https://t.co/lM76mF4eHq pic.twitter.com/prnwQniCSz

— Mississippi SOS (@MississippiSOS) January 23, 2020
YP – Fitch joins other Republican AGs to rebuke Impeachment
MS Attorney General @LynnFitchforMS joins 20 other @GOP AGs in rebuke of @HouseDemocrats Articles of #Impeachment.

Fitch said, "Their legal case lacks any foundation in law or fact…"https://t.co/sHF74INnZm

— Yall Politics (@MSyallpolitics) January 22, 2020
Rep. Tom Miles has made those public outcries part of the conversation at the Capitol in recent years.
"The students don't want it, the principals don't want it," said Miles. "But Mississippi Department of Education seems to think they know better than teachers that are already in the classroom everyday."
Miles is referring to the testing task force that was formed. They polled teachers to find out if they thought the U.S. History test should stay as a graduation requirement.
YP – Speaker Gunn names Dellinger COS
.@TDellingerMS to step in as Chief of Staff for Speaker @PhilipGunnMS #msleg READ MORE>> https://t.co/DgWUrYA6Lu pic.twitter.com/E5S34Kx6Xb

— Yall Politics (@MSyallpolitics) January 22, 2020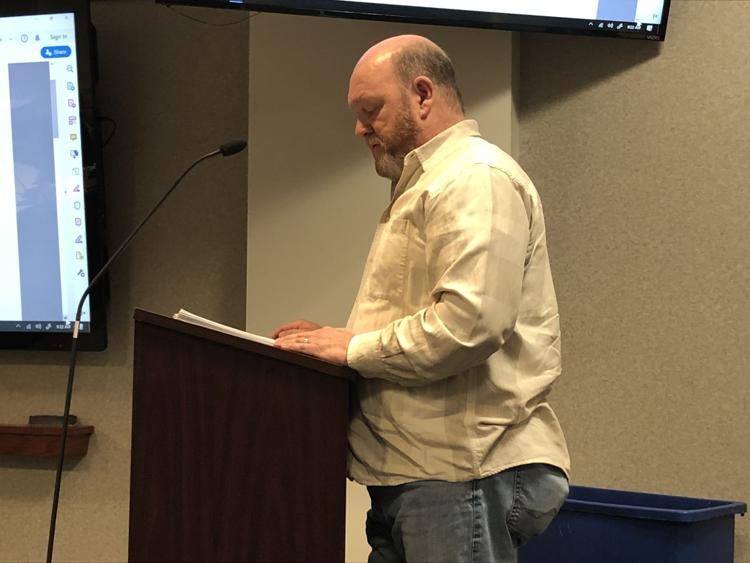 DeSoto County supervisors have gone on record in support of the Second Amendment to the U.S. Constitution regarding the legal possession and ownership of firearms. Supervisors at the morning portion of its Tuesday, Jan. 21 meeting, declared the county to be a Second Amendment "Safe Haven" county to protect citizens' rights to keep and bear arms.
Supervisors unanimously approved a resolution that initially declared the county to be a "sanctuary county." However the wording was changed to "safe haven county" due to an perceived belief that by calling the county a sanctuary, it would be construed to mean the county would be harboring illegal aliens.
Congressmen Palazzo, Kelly get an A pro-life rating
I am grateful to have received an A rating from the @SBAList for my pro-life record in Congress.

I am proud to boldly stand & speak for the unborn. I firmly believe that life begins at conception & I will never stop fighting to ensure unborn children are given the right to life. pic.twitter.com/eqFxd61A7v

— Cong. Steven Palazzo (@CongPalazzo) January 22, 2020
As your Representative, it is my duty to fiercely protect the lives of the unborn. I am thankful to be recognized for my support of pro-life legislation with an A rating from @SBAList. #ProLife #MS01 pic.twitter.com/hixelIQuaf

— Trent Kelly (@RepTrentKelly) January 22, 2020
YP – MS-01 Democrat candidate calls for reparations
@msdemocrats candidate @Antonia4MS1 calls for #Reparations2020 in bid for Congress. She is running under the #DemocraticSocialism banner.@TheDemocrats Presidential candidates have voiced support for a commission to define reparations.https://t.co/qgrSHivb6c

— Yall Politics (@MSyallpolitics) January 22, 2020
A Republican lawmaker has filed a bill that would strip the Institutions of Higher Learning of its power to move the monument.
The IHL board was scheduled to potentially vote on the issue earlier this month, but pulled the issue from its agenda.
Whether to remove the monument might eventually become a moot point if the college board keeps punting.
After Mobile's financial committee withheld its support to fund the restart of the Amtrak rail service, the future of the railway for Mississippi and Louisiana is now up in the air.
Both states have already approved funding for the rail service with Louisiana already committing $10 million and Mississippi committing $15 million.
Alabama's Gov. Kay Ivey isn't supporting the project, and the city of Mobile is being asked to commit as much as $3 million. This is a price that gets even steeper when you consider the fact that both city leaders and port officials have expressed concern about the project.

The Butler Snow law firm has been hired by Madison County supervisors to lobby on their behalf in Washington, D.C.
The Board of Supervisors voted 4-0 to approve a contract that will pay Butler Snow $150,000 in 2020, or roughly $12,500 a month to provide advice to the county, represent the county before appropriate legislative and executive bodies and provide related legislative monitoring services for possible grants related to infrastructure projects.
Attorney Don Clark, speaking on behalf of Butler Snow, said the proposed deal approved by the board was borne out of meeting he had with board president Gerald Steen last year.
More than a dozen Marion County residents attended a hearing this morning to oppose the annexation of county sections by the city of Columbia.
"If somebody wanted to live in the city they would have, if somebody wanted to live out of the city they would have chosen too," said Marion County resident Mark Motley.
Two years ago, the city of Columbia started an annexation study in an effort to grow the city's revenue.
An annexation plan was passed by the Columbia Board of Aldermen in August of 2019