YP – House Committee votes to seat McCray, denies election challenge
@MSHouseOfRep Committee unanimously votes to seat Hester Jackson-McCray (D-HD 40), denying the election challenge by @AshleyHenleyMS. #msleg #mselex https://t.co/DQlPUyRNf8

— Yall Politics (@MSyallpolitics) January 30, 2020
WJTV – 'He is a good man who let power go to his head', Resigning lawmaker says speaker refuse to support them despite PERS ruling
Something's happening in Jackson that's new for South Mississippi — the Coast has people in high places in state government.
For years, Coast residents have griped that senators and representatives from Hancock, Harrison and Jackson counties weren't elected to top jobs in the state or appointed chairmen of the most important committees.
That changed when Michael Watson was elected as Secretary of State, the first Coast representative in a top office in decades.
Then Lt. Gov. Delbert Hosemann and House Speaker Philip Gunn announced their selections for leadership of the money and other important Legislative committees. Several members of the Coast delegation now sit in those top roles in Jackson.
Mississippi lawmakers are ready to dig into legislation that could help address deadly problems in the state's prison system, rocked by violence in recent weeks and long-deteriorated living conditions.
"We need to get started as quickly as possible," newly-named House Corrections Chairman Kevin Horan, I-Grenada, told committee members in their first meeting Wednesday.
Horan told the committee to be ready to move quickly through legislation in the coming weeks. A handful of bills that could help address the crisis have already been filed in both the House and Senate, and the two chambers' corrections committees are expected to hold a joint hearing next week.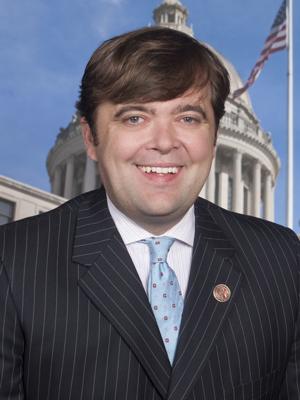 State Rep. Nick Bain, a Republican from Corinth, recently filed House Bill 49 in the Mississippi House of Representatives. The bill proposes penalties for people who are caught and convicted of providing electronic cigarettes to people under 21.
Bain told the Daily Journal he decided to introduce the bill after a local public school administrator came to his office with a bag of e-cigarette products. Bain said the administrator of the school collected them in the hallways of the public school.
A House resolution co-authored by state Reps. Kevin Ford and Oscar Denton wants the U.S. Army Corps of Engineers and the Environmental Protection Agency to complete the Yazoo Backwater pump project.
The resolution, known as "House Concurrent Resolution 9," passed the House Wednesday. It calls on the Corps, EPA, Mississippi Levee Board and the Yazoo-Mississippi Levee Board to "to take all necessary actions to complete the Yazoo Backwater pump project as soon as possible."
If you're hoping to cash in on millions or even just win a few bucks, you can buy a chance beginning Thursday.
Powerball and Mega Million lottery tickets are officially on sale at hundreds of retailers across the state. Scratch-off tickets have been available since November.
One lucky winner could cash in on $155 million in Friday's Mega Millions drawing. Then, on Saturday, a whopping $40 million is up for grabs in the POWERBALL drawing.
Mississippi spends over $4 billion every year on programs for children — over a quarter of the overall government budget for the state — and that spending is spread across hundreds of different programs. This finding, along with the conclusion that many of those programs are not communicating with one another, comes from a new study produced by the Auditor's office.
This study was requested by former Gov. Phil Bryant and conducted by my office over the course of 2019. In the study, the Auditor's office, assisted by university research units from around the state, found that 126 Mississippi government offices spent over $4 billion on 865 different programs benefiting children. These programs include everything from direct educational programs, like the Mississippi Adequate Education Program, to screenings for health problems, to wildlife safety programs, and many others in between. With such an enormous amount of money being spent, one would hope that the money is being used effectively so that it truly accomplishes its goal — benefiting Mississippi's children. Unfortunately, the study's findings indicated that this is not always the case.
Sen. Wicker recognized by President Trump at USMCA signing
It's good to be with @realDonaldTrump on this important day. The U.S.-Mexico-Canada Agreement is a signature accomplishment of this administration and will be a big boost for Mississippi. pic.twitter.com/Kk2akGZLmV

— Senator Roger Wicker (@SenatorWicker) January 29, 2020
PSC Chairman Maxwell attends USMCA signing at White House
Mississippi Attorney General Lynn Fitch is warning customers about a scammer who is targeting MaxxSouth Broadband customers.
According to Fitch, the man calls customers and claims to be an employee of the company. He offers upgrade options to customers, but he says he needs to collect the money by a check or credit card.
YP – Former Governor Bryant joins consulting firm
Former Governor of Mississippi @PhilBryantMS joins consulting firm READ MORE>> https://t.co/FPjfO7PjQr pic.twitter.com/bNJCtTs2h8

— Yall Politics (@MSyallpolitics) January 29, 2020
Sen. Wicker tours Washington Auto Show
Today I toured the @WashAutoShow with representatives from @NissanUSA, @Toyota, @Kia, and @subaru_usa to see the latest in automotive innovation and safety technology. pic.twitter.com/YhUKVHRrDO

— Senator Roger Wicker (@SenatorWicker) January 29, 2020