WJTV – Exclusive: Mississippi's first family sits down with 12 News
Lottery officials kicked off the sale of Mega Millions and Powerball tickets Thursday morning on the coast.
Now ticket buyers are hoping to win the massive jackpot, and among the customers was Sen. Philip Moran, who made his ceremonial first purchase.
"And today it begins. You can buy the Powerball and the Mega Millions all over the great state of Mississippi. We're looking forward to many years of folks being able to buy their Powerball tickets here, Mega Millions, without having to go across state lines like we've all done for so many times," Moran said.
YP – Senate Education Committee moves forward with teacher pay raise bill
Senate Education Committee moves forward with teacher pay raise bill #msleg READ MORE>> https://t.co/2MrtHHNFRs

— Yall Politics (@MSyallpolitics) January 30, 2020
YP – Chism, Hall headline Bloomberg for President Mississippi team
@ChismStrat, @samrhall headline @MSforMike Bloomberg for President Mississippi team. #mselex https://t.co/OKvP8iDE4B

— Yall Politics (@MSyallpolitics) January 30, 2020
The Mississippi Broadband Enabling Act made it possible for electric power cooperatives across the state to offer high-speed internet service to its customers. On January 30, 2019, Governor Phil Bryant signed the bill into law. The bill originally passed 115 to 3 in the House of Representatives and unanimously in the Senate.
In one short year, eight electric cooperatives have created broadband services guaranteeing high-speed internet access to their member-owners. These eight cooperatives are: Alcorn County Electric, Monroe County Electric, North East Mississippi Electric, Prentiss County Electric, Tallahatchie Valley Electric, Tippah County Electric, Tishomingo County Electric, and Tombigbee Electric.
"There is no doubt in my mind that the Broadband Enabling Act has changed and will continue to change the future quality of life of our citizens. No longer will many rural Mississippians have to wait for the big telecom companies to come and serve them. With our electric cooperatives bringing high-speed internet to many areas our state, it will also mean economic development, provide education opportunities, make telehealth more accessible, and so much more for generations to come," said Commissioner Brandon Presley. "I commend the eight electric cooperatives who have taken the next steps and agreed to serve their member-owners with world-class internet service and I look forward to even more announcements this year. We cannot stop until the house at the end of every dirt road in our state has access to high-speed internet service."
Congressman Palazzo speaks against repeal of AUMF
I took to the House floor to share my thoughts on this dangerous move.

WATCH: pic.twitter.com/9mDV949coC

— Cong. Steven Palazzo (@CongPalazzo) January 30, 2020
As a conservative, I am for limited government, but in the areas it must exist, it should serve citizens in the best manner possible. There must be a more efficient way to operate the DMV than the unacceptable way it's being handled right now. As a taxpayer, you have a right to expect greater efficiency and customer service in this process. Getting a driver's license should be as quick and painless as possible, and I plan to work diligently during the 2020 legislative session to make that happen by implementing something new that I call the "SIP Plan" which stands for Service, Information, and Professionalism.
The change I am proposing is not without precedent. Several states already have their driver's license services operated by their Secretary of State's offices. I have researched these states' programs and am confident we can implement a successful system here, with the goal of having the most efficient way to both issue and renew personal and commercial driver's licenses.
Not unlike other state agencies, DPS and the Mississippi Highway Patrol (MHP) face funding and staffing challenges that are stretching them thin. My proposal is not a criticism of DPS in any way. In fact, it is intended to better support their primary mission of law enforcement. Transferring driver's license duties away from DPS will enable them to reallocate more resources toward public safety efforts to keep Mississippians safe.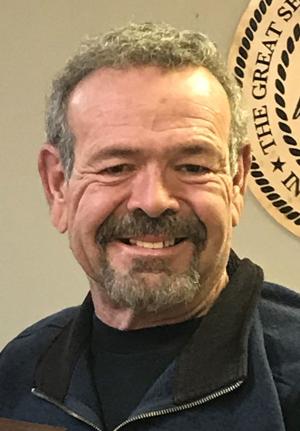 The purchase of a new house and a slow-moving annexation process forced Saltillo Alderman Malcomb Driskill to resign Thursday.
The city will hold a special election on March 5 to find the board of aldermen's fifth member. If no one gets a majority of the votes, a run-off will be held three weeks later.