MS01 Democrat candidate calls Bloomberg a "racist misogynist billionaire"
A lot of Mississippi Democrats have recently endorsed Bloomberg. Bloomberg's policies offer Mississippi nothing. A racist misogynist billionaire former Republican ex-New York City mayor does not understand the concerns of Mississippians. #M4A #BillionairesShouldNotExist

— Antonia Eliason for Congress MS-01 (@Antonia4MS1) February 21, 2020
On the 37th day of the session, we paid a visit to the Capitol to meet a couple of newcomers who just took office in January.
Visitors may be struck by the grandeur of the Capitol building and the complexity of the legislative process. But two freshman lawmakers are seeing it all from a different perspective. Jansen Owen of Poplarville is the new state representative for House District 106.
"It's a slow process but it's a good process. There's a learning curve for all of us new members," Owen said of his first impression…
…At age 26, Owen is the youngest member of the Legislature. We asked him what he wants to say to young people in particular.
YP – Would medical marijuana be taxed in Mississippi?
Would Mississippi medical weed be taxed?

Mississippi will vote on Initiative 65 – Medical Marijuana – in the General Election on November 3. @medmarijuanams #Election2020 #mselex #msleg https://t.co/WQ3u97baOr

— Yall Politics (@MSyallpolitics) February 20, 2020
Gov. Reeves meets with Consul General of Kuwait
Great meeting with the Consul General of Kuwait today! Building a strong relationship between our two countries will give their students opportunities to learn from our colleges and universities, strengthening our countries' partnerships and ultimately grow our economy. pic.twitter.com/zplugfI7Q1

— Tate Reeves (@tatereeves) February 21, 2020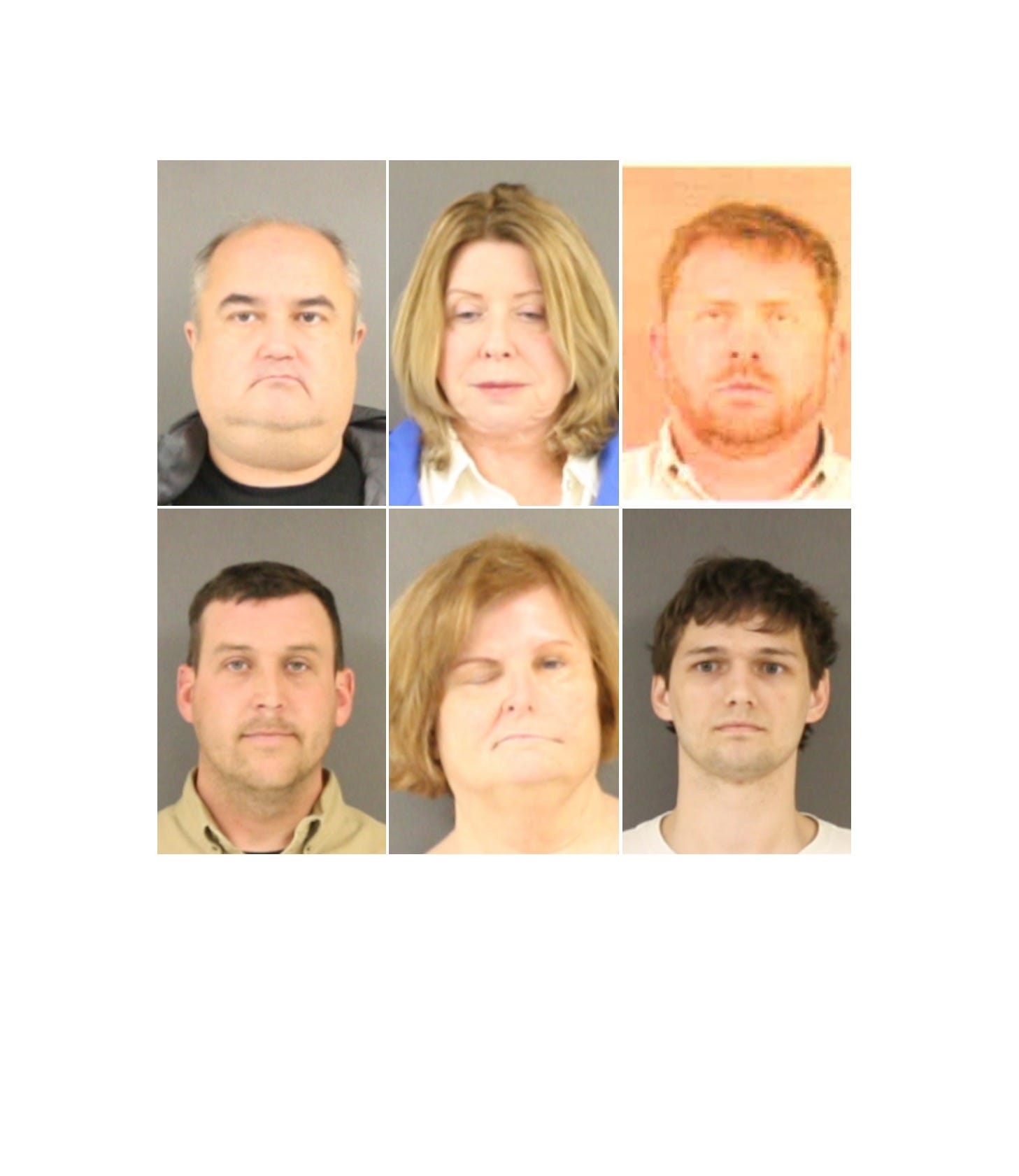 Four of the six people indicted in what the state auditor called the largest embezzlement scheme on record in Mississippi have pleaded not guilty.
As of Thursday morning, two others had not yet been arraigned, according to court records.
The six people allegedly stole at least $4.15 million in federal welfare money. State Auditor Shad White, whose office is investigating the case, described the conspiracy as "sprawling" and unprecedented.
A federal appeals court is keeping a block on a Mississippi law that would ban most abortions as early as about six weeks — a stage when many women may not even know they are pregnant.
A panel of the 5th U.S. Circuit Court of Appeals made the decision Thursday, finding that the law is unconstitutional because it would ban abortion before the point of viability, when a fetus could survive outside of the womb.
The appeals court judges agreed with a district court judge who blocked the law from taking effect in 2019, soon after it was signed by then-Gov. Phil Bryant, a Republican.
Sen. Wicker speaks at OSCEPA meeting in Vienna
"I simply hope that we are conveying to you…our great affection for these organizations: for @NATO, for the #EU, for @OSCE, and our embrace all around the world for those who support these shared values."@SenatorWicker's remarks during the @oscepa Winter Meeting in Vienna. pic.twitter.com/s4afmplLe8

— Helsinki Commission (@HelsinkiComm) February 20, 2020
Despite a past practice of sticking to local issues, Tupelo Mayor Jason Shelton has plunged into a contentious presidential nominating contest by endorsing Michael Bloomberg's presidential bid.
Shelton told the Daily Journal that he he believes the former mayor of New York City has the best chance of defeating President Donald Trump in November.
"The crux of my endorsement is based upon electability in November," Shelton told the Daily Journal.
Lawmakers in Oxford have passed an ordinance that makes it illegal to sell vaping products to people under the age of 21.
The Oxford Police Department said that anyone under the age of 21 will receive and $1,000 fine and be charged with a misdemeanor.