The Mississippi House and Senate announced Tuesday that they would be suspending the 2020 Legislative Session until April 1, 2020.
Last week, leaders were hopeful to only restrict access to the Capitol but continue working to complete the session. However, minds where changed when President Donald Trump made new recommendations that people should avoid gatherings of over 10 people.
With the Senate and House being made up of 174 members all across the state and the Capitol staff, the Lt. Governor and Speaker of the House made the decision to suspend the session until healthcare officials begin lifting social distancing recommendations.
MSDH – 21 cases of coronavirus now confirmed in state
Today MSDH is reporting 9 new cases of COVID-19. New #coronavirus cases have been identified in Harrison, Hinds, Jackson and Leflore counties. The state total now stands at 21, with 389 individuals tested. More information about COVID-19 and prevention: https://t.co/QP8mlJ41AN pic.twitter.com/DKeZ3fukPi

— MS Dept of Health (@msdh) March 17, 2020
Gov. Reeves answers questions via Facebook LIVE
In a Special Meeting held Tuesday, the Mississippi Public Service Commission unanimously voted to approve a rate decrease for Mississippi Power customers.
The action is a result of the Commission ordering a rate case to reevaluate rates for Mississippi Power Company.
Mississippi Power customers can expect to see a $2.50 decrease per kilowatt hour (kWh) on the next billing cycle.
YP – Hosemann, Gunn discuss decision to suspend session
Lt. Governor @DelbertHosemann and Speaker @PhilipGunnMS discuss their decisions on suspending the #msleg session till April 1https://t.co/jYMgCQN8OF

— Yall Politics (@MSyallpolitics) March 17, 2020
YP – MDE issues stop work order on testing – could yield millions in savings for taxpayers
The testing window for the state opened this week, with preparations already having been made to complete the requirements.  However, a stop-work order has been issued to the assessment vendors in anticipation of the State Board of Education's agreement with Dr. Wright, according to the Mississippi Department of Education.
Not moving forward with the testing could mean significant savings for taxpayers during this fiscal year, something legislative leaders should applaud given the increased likelihood of an economic downturn.
YP – CORDER: Rainy Day Fund survived attempts to raid it for just this moment
CORDER: Mississippi's Rainy Day fund survived attempts to raid it for this moment. #msleg

Loss of millions (sales taxes, other revenues) seems to be inevitable with #coronavirus. Significant fiscal challenges ahead if life doesn't return to normal soon.https://t.co/uA2XZq8U3c

— Yall Politics (@MSyallpolitics) March 17, 2020
Senator Jeff Tate says he is willing to do any and everything to make sure Mississippians have support during this trying time.
"We will continue to take on the work of the State. We will be able to provide a budget. Be able to provide appropriations where that's needed. That will be able to happen, but right now we just don't know how widespread this is going to be and how long this is going to take," Tate says.
"I hope this thing passes on because a lot of other states are more troubled than the state of Mississippi," District 84 Republican Representative Troy Smith says.
District 83 Democratic Representative Charles Young Jr. says they will have to review the situation on a daily basis to determine when they might return.
#MSSen: Espy postpones public events and fundraisers
We must #FlattenTheCurve to prevent the spread of COVID-19. Our staff is working remote and we have postponed all public events & fundraisers for at least the next three weeks, at which point we will reevaluate based on recommendations from public health officials.

— Mike Espy (@MikeEspyMS) March 18, 2020
Secretary of State offices closed to public
In an effort to help prevent the spread of COVID-19 (coronavirus), the Mississippi Secretary of State's Office will be closed to the general public until further notice, effective at 2 p.m. on March 17, 2020. Our office will continue providing first class service to all Mississippians by responding to emails, answering calls, and guiding them through our online resources.
"We care deeply about the health and safety of all Mississippians, as well as our staff," said Secretary Michael Watson. "Our mission is to provide the highest level of customer service, and that effort will continue during this unique and challenging time."
MDOT authorizes temporary weight increase for COVID-19 response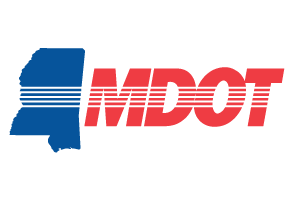 The Mississippi Department of Transportation (MDOT) today authorized temporary weight increases for commercial vehicles providing direct support for emergency pandemic response.
The maximum gross weight under this allowance is 90,000 pounds on a five-axle commercial vehicle with a minimum 51-foot outer bridge measurement. The maximum tandem limit is 40,000 pounds. All other dimensions must be meet legal requirements.
MS Veterans Affairs cancels events
Mississippi Veteran Affairs has canceled the following events due to the COVID-19 Pandemic.
-Mississippi Vietnam Commemoration Ceremony at The Mississippi State Capitol; Thursday, March 19
-Women's Veterans Symposium, Keesler Air Force Base;  Friday, March 20
-Mississippi County Veterans Service Officer Training, Biloxi, MS; April 14-17
State Sen. David Blount to President Trump: Do your job
Do your job.

— David Blount (@SenDavidBlount) March 17, 2020