Governor Tate Reeves announced that applications for the Back to Business Mississippi grant program will be live tomorrow, Thursday, June 11 at noon and available on the website, backtobusinessms.org…
…Governor Reeves also announced two new executive orders to continue flattening the curve while reopening our state's economy—one extending the Safe Return order an additional two weeks, and one getting all government employees back to work.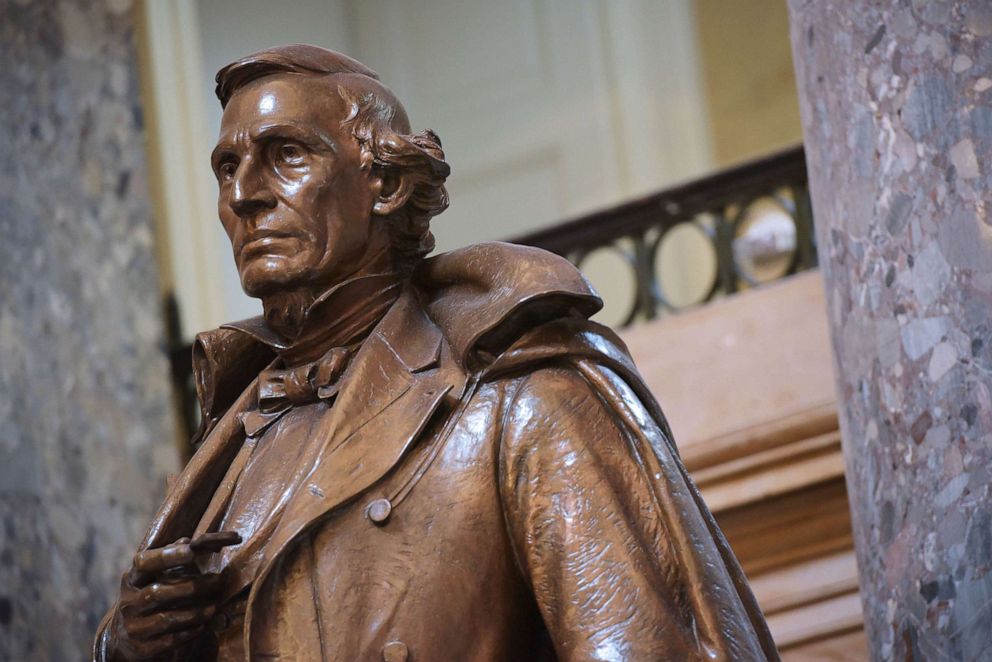 States contribute two statues to the Capitol, which are on display around the complex. Statues of Jefferson Davis and Alexander Stephens, the president and vice president of the Confederate States of America, stand in Statuary Hall, just steps away from the Capitol Rotunda and House chamber. A statue of Gen. Robert E. Lee, donated by Virginia, stands on the first floor of the building, in the Capitol Crypt…
…"It's something whose time has obviously has come in the minds of the majority of people in this country, especially in light of what's happening in Minneapolis, Louisville and a bunch of other places," Rep. Bennie Thompson, D-Miss., a member of the. caucus and chairman of the House Homeland Security Committee, told ABC News in an interview.
Thompson, who is working with Lee on the issue, suggested that his home state replace statues of Davis and Zachariah George, a Confederate colonel, with monuments of civil rights leaders Fannie Lou Hamer and Medgar Evers.
Hattiesburg Mayor Toby Barker addressed calls to relocate a Confederate monument that sits beside the Forrest County Courthouse in downtown Hattiesburg Wednesday night during a Facebook live.
"History cannot be erased," Barker said. "However, there comes a time when some symbols – whether a state flag or a monument – do not need to be front and center. Stories can be told, lessons can be taught and people can be remembered without magnifying those symbols that many rightfully deem offensive."
Barker said the monument sits on Forrest County property and the city has no legal authority to remove it, but assured residents that the city is listening to concerns over the monument.
In the wake of the June 1 announcement by state Senator Gary Jackson (R-French Camp) signaling his retirement of June 30, Y'all Politics has learned that Republican Oktibbeha Supervisor Bricklee Miller will likely jump into that special election race.
The District 15 seat is composed of Choctaw, Montgomery, Oktibbeha and Webster counties and encompasses Starkville, Eupora and Winona.
Miller was the first female to hold a supervisor seat in Oktibbeha county. She and her husband both have strong ties to the MSU and Agriculture communities. She has been the Director of the Mississippi Horse Park for the last 20 years.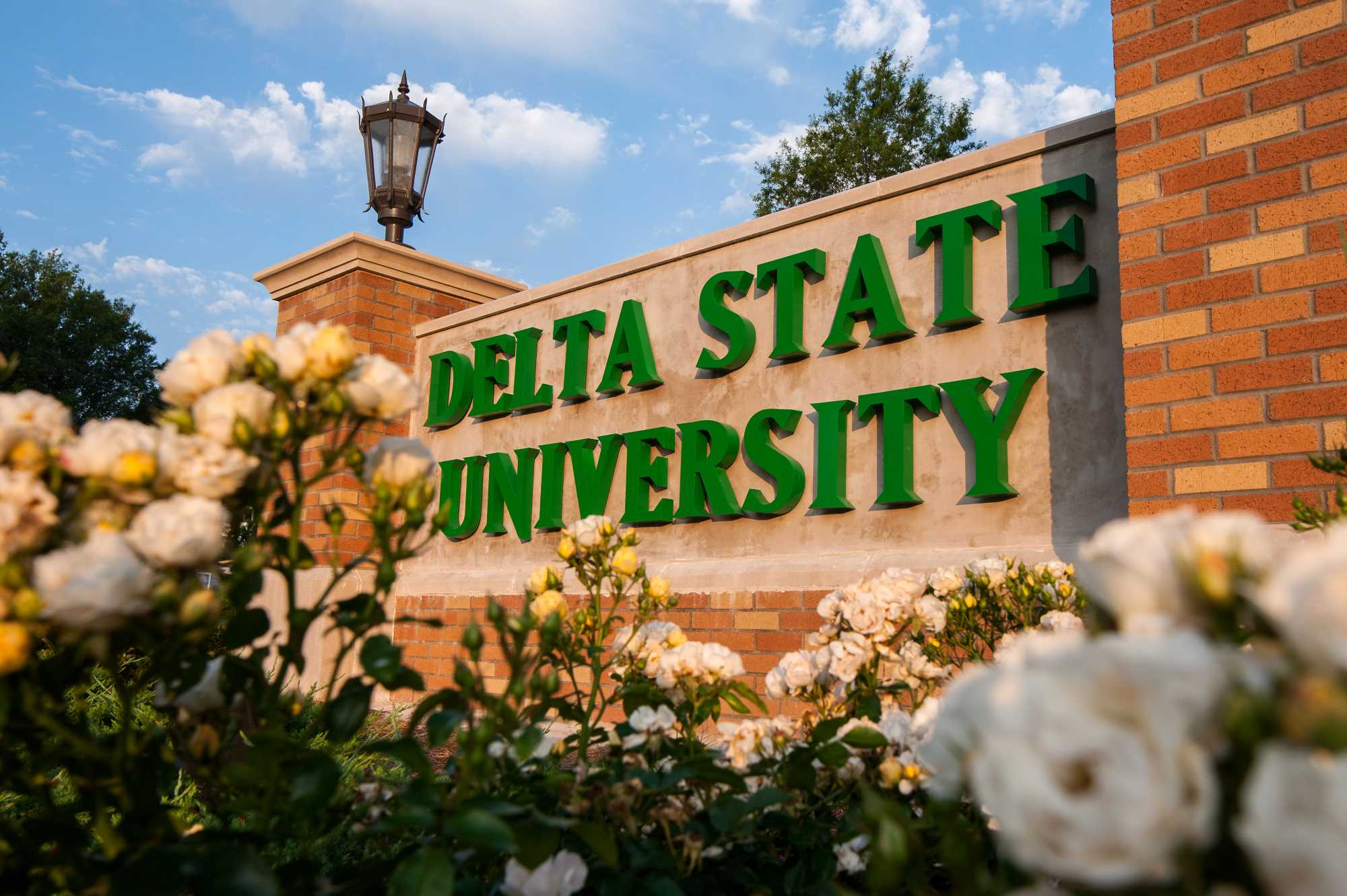 A recent social media posting with racist comments overlaying Delta State University's name and image is a fraud. Officials at Delta State have been investigating this matter since the post first appeared.
Last week, Delta State officials were made aware of the racist post on social media that was staged to include the image of an African-American female, with a red "x" across her face, surrounded by Delta State swag, and with a text box that contained very disrespectful and racist comments targeting African-American students. This post, along with other related suspicious posts, were immediately turned over to the university police department for investigation. University officials were quickly able to determine that the post was a fraud.
While the origin of the hate speech posting is unknown at this point, at least one posting has been traced to a former student who is African-American.
Meredith visits the MS House
Representatives Edward Blackmon and Bo Brown recognized civil rights legend Mr. James Meredith on the House floor today. The entire House gave a standing ovation. #mlbcofficial #msleg #civilrights pic.twitter.com/VeOM6rglhr

— Mississippi Legislative Black Caucus (@mlbcofficial) June 10, 2020
In what clearly reflects some Senate-House legislative sparring, the freshly amended "Dana Criswell Municipality Tourism Tax Act" passed out of the Mississippi Senate Local and Private Committee on Tuesday.
The measure would authorize a 1% tax on hotels and motels and authorize the issuance of bonds for tourism and parks and recreation for the City of Olive Branch if approved by voters in the municipality, an otherwise routine request that is not uncommon for cities and towns.
One lucky individual is $2 million dollars richer, and the retailer that sold the winning ticket is right here on the Gulf Coast. While the winner is still a mystery, the establishment who sold the winning ticket is not…
…Jerry Lee's is known for its long history of great customer service and quality meats and produce. Now, it's also being recognized as the store that sold Mississippi's first big lottery winner.
Former Ocean Springs Mayor Connie Moran on Wednesday pleaded no contest to a misdemeanor charge of public drunk.
By pleading no contest, Moran is not admitting guilty but agrees there is enough evidence to convict of the offense.
"I pleaded no contest in order not to try this case in (Ocean Springs) city court," Moran said. "I don't think I could get a fair trial and I can appeal to the County Court and see what happens."