HB 1295 is the 2020 abortion related bill in the Mississippi Legislature. The bill has made it through the House where it originated and was passed by a vote of 33 to 11 on the Senate floor today.
This bill would prevent an abortion for the reasons of race, gender or genetic abnormality unless there is a medical emergency. The bill contains practice and civil penalties for the physician that breaks the law and performs one of these types of abortions.
While race and gender are self-explanatory, the bill does not clarify what is considered as a "genetic abnormality."
Reps Anderson, Scott seeks Police Reform in MS House
Today I joined my colleague Rep. Omeria Scott I'm filing a resolution that opens the door for the introduction of #PoliceReform measures. See my statement below following the introduction of House Concurrent Resolution 75. pic.twitter.com/61gXnzw9td

— Rep. Jeramey Anderson (@jerameyanderson) June 17, 2020
Mississippi families in search of the best education for their children now have a new useful tool at their disposal, this according to Empower Mississippi.
The Mississippi School Finder website, a project sponsored by Empower Mississippi and in-state education partners, offers users a complete picture of public, private, and alternative education options available in their communities.
Families can customize their search for nearby schools by grade, driving distance, and school type. The site also provides a view of the entire state's education landscape for those moving to Mississippi.
Delta Council supports new state flag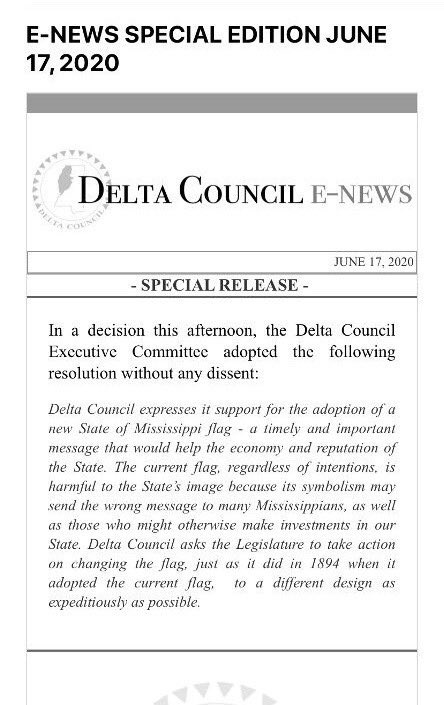 At the end of Wednesday's Harrison County Board of Supervisors meeting, supervisor Kent Jones took a detour from the planned agenda.
Jones requested a resolution to change the state flag and submit that resolution to the state legislature.
The board will vote on the resolution July 6.
MSGOP Chairman denounces Lowndes Supervisor remarks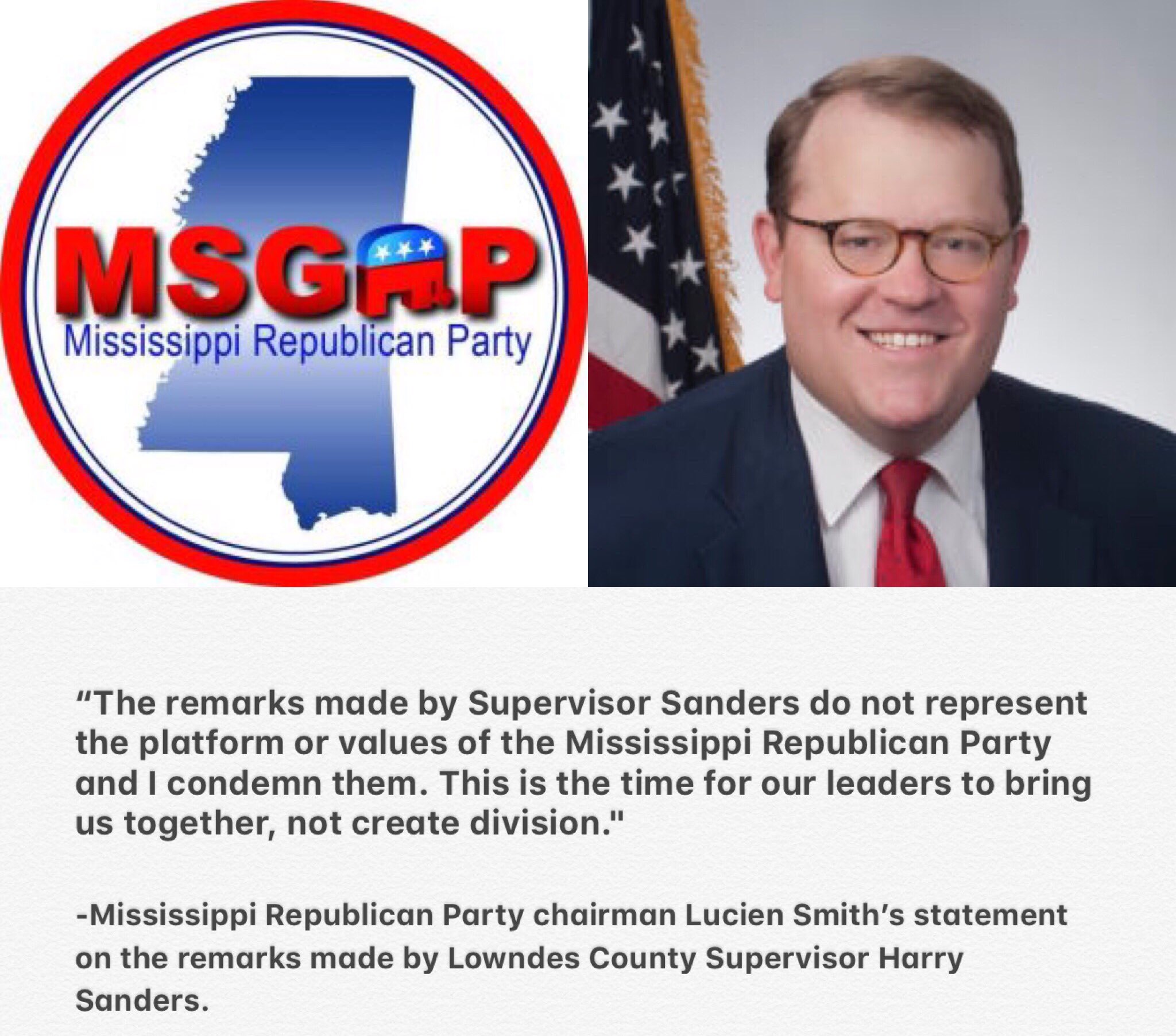 The mayor of Edwards says after learning about a possible coronavirus case within the Edward Police Department, he has required all police officers to quarantine for the next 48 hours until results are back. For the next two days, the police department will be closed.
Below is a statement from mayor Marcus L. Wallace:
"Citizens, as of this afternoon my administration was notified that we had a possible COVID-19 case within our police department. As of right now, it has not been confirmed but as a precautionary measure, I required all police officers and the administration to be tested and to quarantine themselves for the next 48 hrs until we get the test results back…"
MSDH: Coronavirus deaths near 1,000 in state
Today MSDH is reporting 489 new cases of COVID-19 in Mississippi, with 23 new deaths. The total of #coronavirus cases since March 11 is now 20,641, with 938 deaths. See more case details and important preventive steps at https://t.co/QP8mlJ41AN pic.twitter.com/GqBaTzbqFn

— MS Dept of Health (@msdh) June 17, 2020
Representatives from three counties are participating in this year's Aspire Mississippi program, which is designed to assist local leaders who will implement innovative programs and projects to spur economic growth and enhance the quality of life in their communities.
Representatives from Claiborne, Holmes and Sunflower counties, each led by their respective local economic development organizations, are participating in this year's program.
YP – Wicker, Sinema introduce TRICARE Prescription Relief Act
Senator @SenatorWicker, Senator @SenatorSinema Introduce TRICARE Prescription Relief Act #mssen READ MORE>>https://t.co/eRU6e885Zo

— Yall Politics (@MSyallpolitics) June 17, 2020