A resolution like this would typically be referred to the Rules Committee for consideration. However, Lt. Governor Delbert Hosemann referred the measure to the Constitution Committee chaired by Sen. Chris Johnson (R)…
…"It won't come out of committee. We don't have the votes to pass it," said Sen. Johnson.
Given the timing of the resolution, a two-thirds vote by Senate members on the floor is required before it can move forward in the process.
In his response he indicated that he would entertain the idea. He referenced prior efforts by former Speaker Pro Tem Greg Snowden and also said he is open to any conversations that can bring forth a solution.
"I'm open to having any conversation but I believe strongly that the people of Mississippi should be the ones to do it," said Reeves.
Greg Sankey, Commissioner of the Southeastern Conference, has called for the removal of the Mississippi state flag.
Sankey goes on to say that if there is not a change to the design of the flag, which contains the Confederate Battle Symbol the SEC could choose to refuse to host championship events in the state of Mississippi.
Ole Miss weighs in on state flag
Ole Miss weighs in on #msflag. https://t.co/BenFUEMxIL

— Yall Politics (@MSyallpolitics) June 19, 2020
Miss. State comments on state flag
Mississippi State AD on #msflag. https://t.co/Z6pE2Yu9E4

— Yall Politics (@MSyallpolitics) June 19, 2020
Some of the league's most prominent and lucrative championships — for baseball, football and men's basketball — are currently played outside of Mississippi, but the state is eligible, at least for now, to host some of the title competitions whose locations rotate…
…"There's an understanding that the flag will change, but there's no certainty about when, and the how is the big part," said Greg Snowden, a former state legislator who was once the second-ranking Republican in the Mississippi House. "How do we do it in such a way that doesn't create more division?"
A more powerful move, Snowden said, might be if the N.C.A.A. threatened to ban Mississippi from holding regional baseball tournaments.
Governor Tate Reeves expresses concern for small businesses an urges immediate action by the Legislature.
"We desperately need legislative action to prevent a possible automatic 950% tax increase on small businesses. This is the worst possible time to have a major tax increase. Details on what needs to happen to prevent that in today's briefing," wrote Reeves on Facebook.
The Mississippi Senate voted today to dedicate $150 million from the federal Coronavirus Relief Fund to K-12 education needs amid COVID-19.  The goal is equipping every Mississippi student with a laptop or tablet and improving connectivity for distance learning.
With an overwhelming 51 votes and dozens of co-sponsors, the Equity in Distance Learning Act, Senate Bill 3044, cleared the floor and is headed to the House for consideration.
YP – Auditor White: MDE Office of Dropout Prevention defunct, changed graduation rate calculations
Auditor @shadwhite: Office of Dropout Prevention defunct, changed graduation rate calculation to improve statshttps://t.co/X5vALMS9Vn

— Yall Politics (@MSyallpolitics) June 18, 2020
YP – MDE responds to Auditor's report
.@MDESMS Cites Record-Low Dropout Rate in Response to State Auditor's Performance Audit for Office of Dropout Prevention READ MORE>>https://t.co/ybXwdyjH3k

— Yall Politics (@MSyallpolitics) June 18, 2020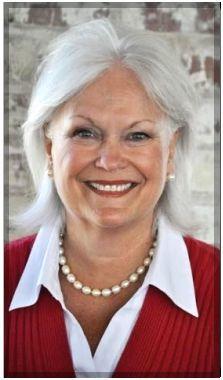 During Thursday's hearing, state Sen. Hob Bryan, D-Amory, offered a motion to table the nomination of Collins, which was then backed by a majority of the committee on a voice vote.
A two-thirds majority vote of the committee would be required to take the nomination of Collins off the table and bring it back up for a vote, making it unlikely at this point that the nomination of Collins will go forward. But her nomination is not officially dead until the Senate adjourns today, which will end its regular session for the year.
Bryan told the Daily Journal in a telephone interview Thursday he had some procedural concerns about the nomination of Collins.
New numbers released Thursday show another 18,000 Mississippians filed for unemployment last week. That's 3,000 fewer than the previous week. That means to date, more than 357,600 people have filed unemployment claims in Mississippi since the pandemic started.
The unemployment numbers for May will be released Friday, June 19, by MDES.
Congressman Steven Palazzo (R) expressed his disappointment in the decision, saying it is forcing "blanket amnesty on the taxpayers' dime."…
…Congressman Bennie Thompson, a Democrat who chairs the U.S. House Homeland Security Committee, was "overwhelmingly pleased" with the news out of the high court.  Thompson says the President broke the law when he tried to end DACA.
YP – Wicker, others introduce RESTAURANTS Act
.@SenatorWicker, Sinema, Blumenauer, Fitzpatrick Introduce the RESTAURANTS Acthttps://t.co/50WLgs4MTV

— Yall Politics (@MSyallpolitics) June 18, 2020