Mississippi Governor Tate Reeves is one of the 24 Republican Governors who signed on to a letter to Senators calling for the confirmation of Judge Barrett
Twenty-four Republican governors today released a joint letter to U.S. Senate Majority Leader Mitch McConnell and Minority Leader Charles Schumer, as well as Senate Judiciary Committee Chairman Lindsey Graham and Ranking Member Dianne Feinstein, calling for senate confirmation of Judge Amy Coney Barrett to the United States Supreme Court.
MSDH daily COVID-19 report
Today MSDH is reporting 294 more cases of COVID-19 in Mississippi and 5 deaths. The total of #covid19 cases for the year is now 104,932, with 3,101 deaths. Case details and prevention guidance at https://t.co/QP8mlJ41AN pic.twitter.com/YNuEms004Y

— MS Dept of Health (@msdh) October 11, 2020
Total revenue collections for the month of September FY 2021 are $67,309,401 or 14.60% above the sine die revenue estimate. Fiscal YTD revenue collections through September 2020 are $131,936,646 or 9.43% above the sine die estimate. Fiscal YTD total revenue collections through September 2020 are $246,960,988 or 19.24% above the prior year's collections. The FY 2021 Sine Die Revenue Estimate is $5,690,700,000…
…September FY 2021 General Fund collections were $11,757,095 or 2.18% below September FY 2020 actual collections. Sales tax collections for the month of September were below the prior year by $17.9M. Individual income tax collections for the month of September were below the prior year by $24.7M. Corporate income tax collections for the month of September were below the prior year by $3.5M.
Hyde-Smith promotes Barrett's SCOTUS nomination
As leftist attacks continue to be thrown at Judge Barrett and her faith, it's important to know who she really is. It's clear she is just the kind of impartial jurist who should be nominated and confirmed to the Supreme Court. #ConfirmACB https://t.co/pnLp2EqJlI

— U.S. Senator Cindy Hyde-Smith (@SenHydeSmith) October 9, 2020
Of the 23 Republican held U.S. Senate seats in play this 2020 election cycle, the Washington Post political analysts at 'The Fix' list 12 seats as potentially competitive, with 2 "more likely to flip than not."
Mississippi's U.S. Senate seat currently held by Republican incumbent Sen. Cindy Hyde-Smith is not on the list despite Democrat challenger Mike Espy's best efforts are drawing attention to the race and raising funds from out of state.
WaPo lists Colorado and Arizona's Republican seats as likely to flip this cycle.
Congressman Thompson says Trump promotes White Supremacist ideology
Thank you Mississippi Rep. Bennie Thompson for joining me on #PoliticsNation this evening. pic.twitter.com/4SOpuUujg5

— Reverend Al Sharpton (@TheRevAl) October 10, 2020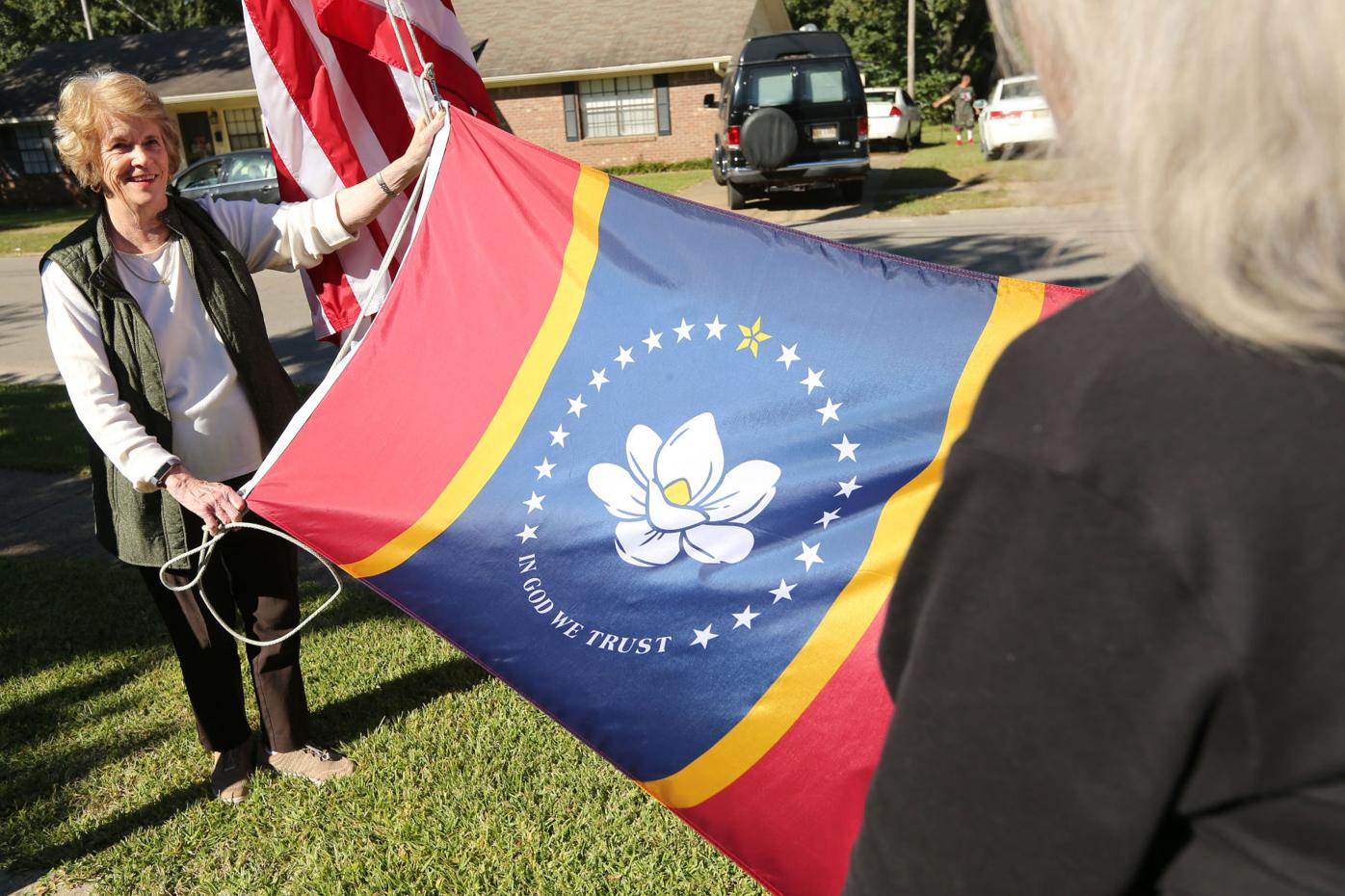 State leaders took historic steps this year to retire Mississippi's divisive state flag, which featured a Confederate battle emblem; in November, voters will get the final say in how the new state flag will look.
Mississippi's Nov. 3 election will feature three statewide ballot referendums. Ballot measure 3 will ask voters to approve or reject a proposed design for the new state flag. If a majority of voters approve the design, the Mississippi Legislature will then vote to formally adopt it as the new flag. If a majority of voters reject the proposal, a state-sanctioned commission will again design a new flag for voters to either approve or reject.
Either way, voters in November won't have any mechanism to bring back the former state flag, which was the last in the nation to feature the Confederate battle flag. Instead, voters face the choice of what will replace the now-retired flag.
Congressman Guest: China exposed in COVID-19 report
Republicans have exposed the Chinese Communist Party's responsibility for the COVID-19 pandemic. Find out more about what was uncovered in the China Task Force report.https://t.co/Ni5QP3sSs3

— Congressman Michael Guest (@RepMichaelGuest) October 10, 2020
MS-01 Democrat challenger Eliason backs packing the SCOTUS
How about both? We cannot wait while a Trump-packed Court strips away decades of progress of human rights. Court expansion is the best immediate solution, then we can follow up with (long) term limits to help prevent this same crisis in the future. https://t.co/jOMEHKSr1h

— Antonia Eliason for Congress (@Antonia4MS1) October 10, 2020